Search Engine Journal's flagship conference SEJ Summit is returning to the Windy City in 2017! Dedicated to giving SEOs what they need, SEJ Summit packs an agenda of original, first-run presentations covering the latest SEO and SEM tactics from renowned experts, plus excellent networking opportunities.
SEJ Summit 2017 will take place on May 11th at Chicago's landmark Navy Pier located along the shoreline of the breathtaking Lake Michigan. The current roster of speakers includes:
Purna Virji — Bing Ads Senior PPC Training Manager at Microsoft
Larry Kim — Founder of WordStream
Bill Hunt — President at Back-Azimuth
Carolyn Shelby — Director of SEO at Tronc (formerly Tribune Publishing)
Zak Ramdani — The Great SEO Owl at Hootsuite
Duane Forrester — VP of Organic Search Operations at Bruce Clay Inc.
Jenny Halasz — Founder of JLH Marketing Inc.
Erin Robbins — President & COO of GinzaMetrics
Rhea Drysdale — Co-Founder & CEO at Outspoken Media
Mindy Weinstein — Founder & President of Market MindShift
Brent Custoras — Chief Social Media Strategist at SEJ & Founder of Pixel Road Designs
Want to attend?
Low price Early Bird tickets are on sale now, and while nonprofit organizations get the best discount, teams can also save big on special group rates.
Get ready to learn and collaborate on the latest happenings in search marketing at SEJ Summit Chicago. We hope you can join us!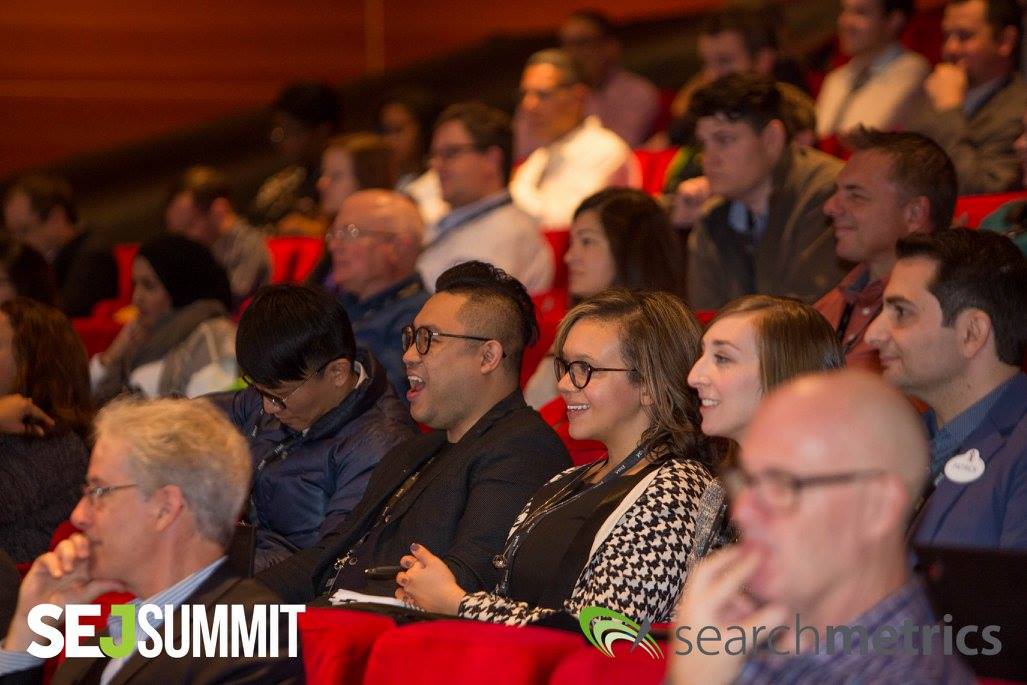 Want to speak or sponsor?
Interested speakers, send your pitch along with examples of your public speaking experience to jenise[at]alphabrandmedia.com.
Future sponsors, learn more about how we can help you get in front of search marketing pros, including our 800K+ website visitors and 320K+ social media fans. Hit me up here: jessica[at]searchenginejournal.com.