The best digital marketing leaders are paving the way to SEJ Summit Chicago on June 23, 2016!
For our upcoming summer conference in the windy city, SEJ has carefully chosen world-class experts to present on a wide array of search topics for you to discuss, debate, and learn from.
Here is a preview of some of our speakers to expect at SEJ Summit at the Navy Pier in Chicago, ranging from Google to top national retailers, the newspapers and agency reps.
SEJ Summit Chicago Speakers Include:
Gary Illyes: Webmaster Trends Analyst, Google
Gary is a webmaster trends analyst dedicated to creating a better search experience for users by helping webmasters create amazing websites. When not crunching data to find ways to improve web search, Gary is contributing to the Webmaster Central Blog and helps users debug their websites in the Google Webmaster Forums.
Prior joining Google in 2011, Gary taught online journalism in Romania and abroad. He was a technical consultant for several high-profile media outlets, and he spent his free time on online forums helping webmasters troubleshoot web- and news-search related issues. He studied IT at the University of Phoenix and holds an associate degree in journalism from the Ady Endre College of Journalism in Romania.
Erin Everhart: Lead Manager, Digital Marketing, The Home Depot
Erin focuses on content marketing, digital strategy, and SEO. Prior to Home Depot, she was the Director of Digital Marketing at the 352 Inc. where she built a 9-person digital marketing team and oversaw the agency's website strategy, digital marketing, and CRM. She's a regular columnist at Search Engine Land and Search Engine Watch and speaks at conferences nationwide.
Carolyn Shelby: Director of SEO, Tribune Publishing
Carolyn has been professionally designing/building websites and helping businesses of all sizes integrate their offline and online marketing efforts since 1994. She specializes in organic and technical SEO, content marketing, and helping businesses rebuild under-performing websites while preserving existing inbound links and search engine rankings. She is the Director of SEO for Tribune Publishing, and her team works on the Chicago Tribune, the LA Times, and Tribune newspapers and digital properties around the US.
Ryan Jones: Manager of Search Strategy & Analytics, SapientNitro
Ryan manages an international SEO and Analytics team at SapientNitro, where he helps large brands tell their stories. Ryan is also the CEO of WTFSEO, a search marketing parody site which is basically our industry's version of The Onion.
When he's not creating actionable marketing strategies or satirical blog posts he is usually playing hockey or attempting to take over the world – which he would have already succeeded in doing had it not been for those meddling kids and their dog.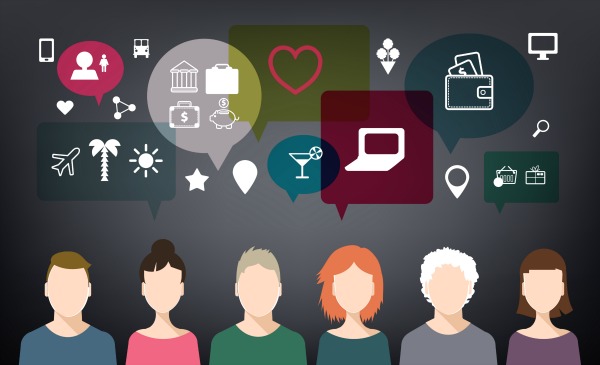 Akin Tosyali: Director, Digital Marketing, Grainger
Akin has over 17 years of digital strategy and media buying experience. He currently leads Grainger's Digital Marketing team. Grainger is #13th largest e-commerce retailer in the US with $3.6B in online sales. He also manages Paid Search (PPC), Display (OLA, RTB, programmatic DSP), Paid Social, SEO, and Email teams.
He previously led strategy teams for Office Depot, PNC, Comcast, Sanofi Aventis, DigiKey, DSW, Amex, and Penske. He launched one of the first RLSA programs in the country, where he connected paid search to a CRM database and allowed a company to personalize search ads based on the individual behavior of the customer. He also helped Kimberly Clark with implementing DMP. He has managed over $100M in digital media.
The rest of our line-up and the official agenda with speaking topics will be announced soon. Stay tuned!
About SEJ Summit
Actionable marketing education: for SEOs, by SEOs.
The SEJ Summit "A Day of Keynotes, " is a unique conference experience tailored for search marketers. The content is well-rounded and diverse, while staying focused on the SEO.
Events will take place in Santa Monica, Chicago, and New York City throughout 2016. Each event will feature a single track of vetted, keynote-style presentations given by industry experts and over three hours of high-quality networking opportunities – all limited to just 200 attendees.
Our top priority is to provide an actionable, impactful, and memorable experience for you, which is why sales pitches, product demos, and sponsored content is prohibited during sessions.

Want to Go?
For information on SEJ Summits in Santa Monica and New York, visit our event page here.
Image Credits
Featured Image: Image by Paulo Bobita
In post image via Shutterstock