Like I said a few times, the primary aim of Raven tools is to provide you with all aspects of online marketing campaigns within one combined dashboard. Therefore there are a few most useful third-party services that help you monitor your social media activity as well as promote your brand.
Here are a couple of them:
Secure Your Name Across Numerous Social Media Accounts
If you an active social media user, your moniker is your brand name. People know it and recognize it. Therefore it is important to secure your moniker and register it whereever you can to prevent others from using it.
Of course, you can't be everywhere and you have not yet ALL social networks. Besides, these are so plenty that you can't possibly know about all of them.
If you have an account with Raven tools, you will be able to check the availability of your brand name, user name or vanity URL on 120 popular Social Media. The feature is powerd by KnowEm.
Hover over the SOCIAL tab in the main navigation and then click on KnowEm. Enter the brand name or username and then hit the Check button.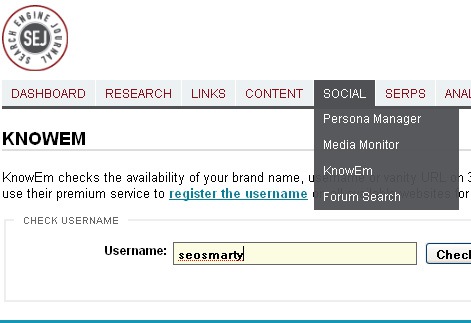 You will be then taken to KnowEm that will run a search on the name you specified and display all of the social networks where the name is available and not available.
Search Through Forums and Discussion Boards
Another very handy third-party feature is the ability to search through various discussion boards. It can be useful both for your reputation monitoring and general web research. The feature is powered by Omgili.
Hover over the SOCIAL tab on the main navigation and then click on Forum Search. Enter your brand name or keyword into the Keywords field then click on the Search button.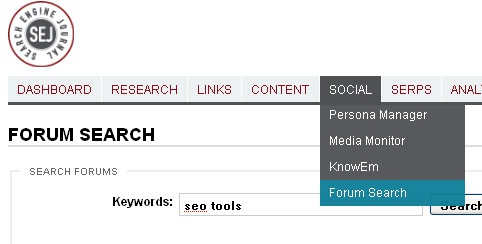 The Forum Search will return discussion threads that match your query. The search results will contain the thread date, title and short summary. Clicking on a Title link will open a new tab in Firefox and take you to the discussion thread: