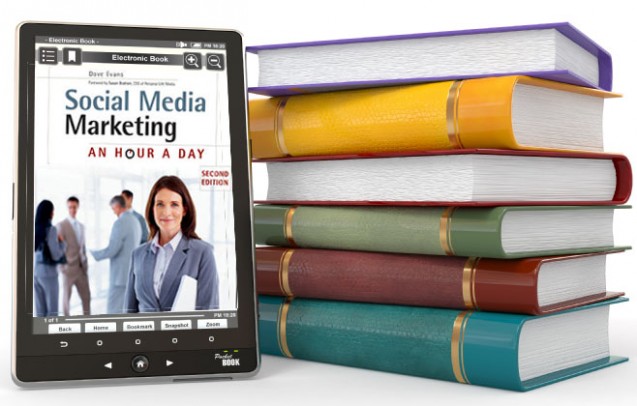 Internet marketing is constantly changing and evolving. As soon as you feel like you have a good strategy, things change and you find yourself starting over.
So how do you stay ahead of the game? Stay on top so to speak? Well, as the old saying goes, Knowledge is Power. So, in this dynamic industry, what sources keep you updated on to know the newest trends like Google's latest algorithm or tips to get more subscribers? I have my favorites. Sites I read religiously for information to keep what I know fresh. I wanted to share these with you.
Favorite Blogs & Websites
There are a host of blogs as well as books to read and learn about the latest techniques for optimizing websites so that your business and its USPs are clearly identified by prospective clients. They cover complex details to simple tips that can be employed for ranking high in search results as well as maintaining a prevalent public image on the social media scene.
Social Media Examiner is a comprehensive website that introduces basic concepts of mastering social media and how to build your web presence. It gives easy to follow tips with freely downloadable manuals. The website has detailed guides such as how to market and maintain the brand image on Facebook and how to generate leads on Twitter and LinkedIn. They also have a constantly updated podcast. On the SME's networking forum, you can network with the best in the SEO and social media marketing business. Here you can read about accounts of people who've seen what strategies have worked and apply them to your business. Finally, there is the events page that lists out the various events taking place worldwide in social media space. This is a great place to start your day.
Moz.com (formerly SEOMoz) is another favorite of mine and is a great place to go for industry tools. Their mantra is to be as Transparent, Authentic, Generous, Fun, Empathetic, and Exceptional as possible and they accomplish this without fail. If you are looking for high quality content, ideas, resources to broaden your SEO knowledge and great tools this is the place for you.
If you want more reading material in blog size portions BlogRank ranks the following as the top 10 out of the top 100 SEO blogs to read. I read them all: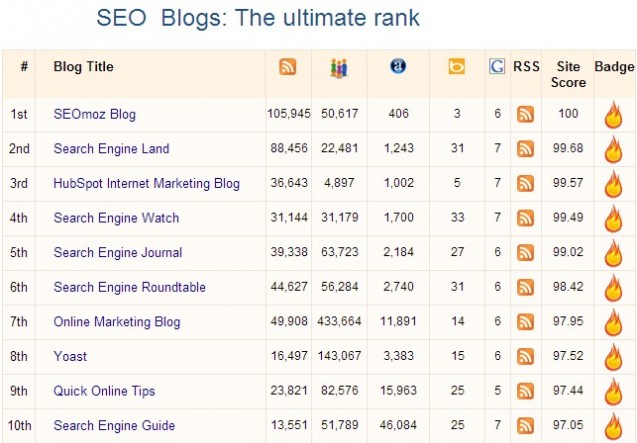 Favorite Books to Read
The Art of SEO by Eric Enge, Stephen Spencer, Rand Fishkin, and Jessica Stricchiolia is considered one of the most popular, as well as detailed industry books on SEO out there. One thing that I love about it is that it's written by industry experts from several different companies. All the authors are very well respected in the industry and offer very valuable advice that will always be relevant to the SEO industry.
Search and Social is one of the industries top picks, written by social media expert Rob Garner. Now, I do have to say that Rob does work for us but let me tell you that it was the reading of his book that really made me want to have him on our team. (One of the reasons anyway!). S&S has interesting case studies together with technical stuff and also simple tips on how to get your website content more visibility in the highly competitive marketplace. Garner focuses on taking advantage of various available tools and techniques to ensure the quickest and highest return on investment.
Other recommended reads are:
SEO and social media are changing so fast it's difficult for even professionals engaged in the industry to keep up with its pace. So, it's very important that you keep yourself informed on all the latest updates that can help your online business thrive. Keep up or lose out, or like Steve Jobs put it, "Stay Hungry. Stay Foolish."
Image Credit:
Featured image via Shutterstock
Istock.com
Screenshot taken 11/18/2013 of http://www.blogmetrics.org/SEO