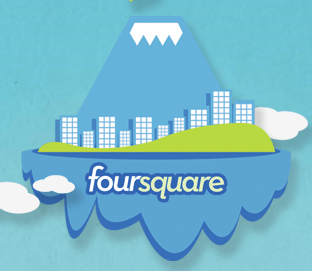 Tampa, The epicenter of foursquare day (#4sqday), will be erupting with foursquare fun-ness! Search & Social has decided to sponsor this event today (April 16th) by donating a free ticket to be raffled off for our Spring Summit! We donated the largest prize there. You can obtain raffle tickets by either checking in at the event or doing the puzzle piece search throughout town. The Foursquare day idea got kick started by optometrist and social media lover Nate Bonilla-Warford. Once his idea was thrown out into the internet world, it was tossed around and mulled over by many people, until he met with a series of key players who helped bring his idea to a reality.
Brought to you in part as well by Girls in Tech and Creative Loafing, this fun filled social media holiday will be taking place all around town. If you want to find and support a local business that's participating with awesome 4sqday deals, you can find them on the 4sqday Tampa page. One thing that we're trying to do, in order to support the city of Tampa and let everyone know we're a big town with a little name, is to attempt to get the "Super Swarm" badge by having 250+ people check in to our swarm event. The swarm event is from 6-9PM tonight (Friday, April 16th) is located at the Hyatt @ 211 North Tampa Street. Tampa, FL 33602.
There are numerous fun filled challenges going on, so checkout the 4sqday Puzzle Hunt going on, to win a raffle ticket, and make sure you check-in to the Swarm Event! Don't worry if you can't play with puzzle piece game… by checking in to the swarm event tonight you'll be eligible for a raffle ticket too!
Thao and I (from search & social) will be doing check-ins, so if you decide to come by, say hi!
You can also follow the Creative Loafing Street Team on twitter, @cl_streetteam, because if you can find them, they'll be giving away fun stuff!
As always, you can follow me @esvienne and Thao Tran @Thaott.