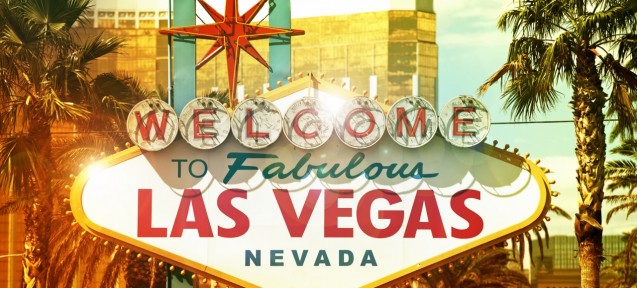 That's right! SEJ will be well represented at Search Marketing Expo's Social Media Marketing conference in Las Vegas in December. Yours Truly will be taking the podium during the Twitter Traffic session to talk about hashtag-based chats and how to drive qualified traffic to your sites. SEJ will also have a camera on site to catch all of the social luminaries in the act of networking Vegas style.
So, what's on tap for SMX's first all Social Media show? I spoke to SMX Big Wig, Danny Sullivan not too long ago, so here it is in his words:
First of all, we have two fantastic keynotes. We have Del Harvey from Twitter. She oversees its safety and trust department. Then we have Vic Gundotra, the Senior VP with Google+. You can think of him as the godfather of Google+. He oversees all of Google's social efforts. Either one of those speakers would get me excited, to have both of them is completely over the moon.

Of course there are all of the great sessions sandwiched in between those two keynotes. We are trying to do more than just the typical tips and tricks for Twitter and Facebook. We are going to look at some of the smaller social network sites and the importance of blogging. We have two panels that are focusing on customer acquisition and customer service. There will also be a discussion on social commerce sites and how to make the sale.

We are also including a session on SEO for social managers. So, for this show we are flipping things around. Normally, it's social for the SEO crowd. This session is for social media mangers to help them understand how SEO plays a role in their world.
So, what do YOU want the full scoop on? I'm just one SoMe lovin' gal, so I can't be in more than one session at a time. I know I'll cover the fantastic keynotes for you. But I need to know which session you would like me to sit in for you.
Here are your choices for Day 1:
Tactics to Increase Facebook Reach & Engagement
Maximizing Impact with Twitter Ads
Social Sites You Shouldn't Overlook
Customer Acquisition Through Social Media
Blow Me Away Blogging
Customer Service Through Social Media
Here are your choices for Day 2:
Making the Sale Via Social Ecommerce
SEO for Social Media Mangers (I vote for this one)
Measuring Success: From Reach to ROI
Social Media Automation
I promise I'll cover at least the #1 choice for each day. But you guys have to comment and tell me what you want the skinny on.
(By the way, if you want to attend the show yourself and hang out with me, hit me up on Twitter
@SocialMichelleR
. I have the hook-up on a discount.)
Image Credit: Shutterstock/welcomia