According to a report from iab, total revenue from search ads has hit a new high which can be attributed in large part to the success of mobile ads. As a result of an unprecedented level of spending on mobile search ads, the search ad format accounted for $35.0 billion in revenue in 2016 — up from $29.5 billion in 2015.
Broken down into desktop and mobile:
Desktop Search accounted for $17.8 billion in 2016 revenues, down 13% from the $20.5 billion 2015.
Mobile revenues increased 77% from $20.7 billion in 2015 to $36.6 billion in 2016.
Mobile ad formats are doing so well this year they are selling a combined 51% of digital ads compared to desktop digital ads. This has led to an unsurpassed $72.5 billion in total digital ad spending.
The rising tide raises all ships, as the saying goes. More mobile ads being sold means more digital ad types are being sold in general. As advertisers shift their spend to mobile it's clear they still see search as an integral component of their mobile marketing campaign.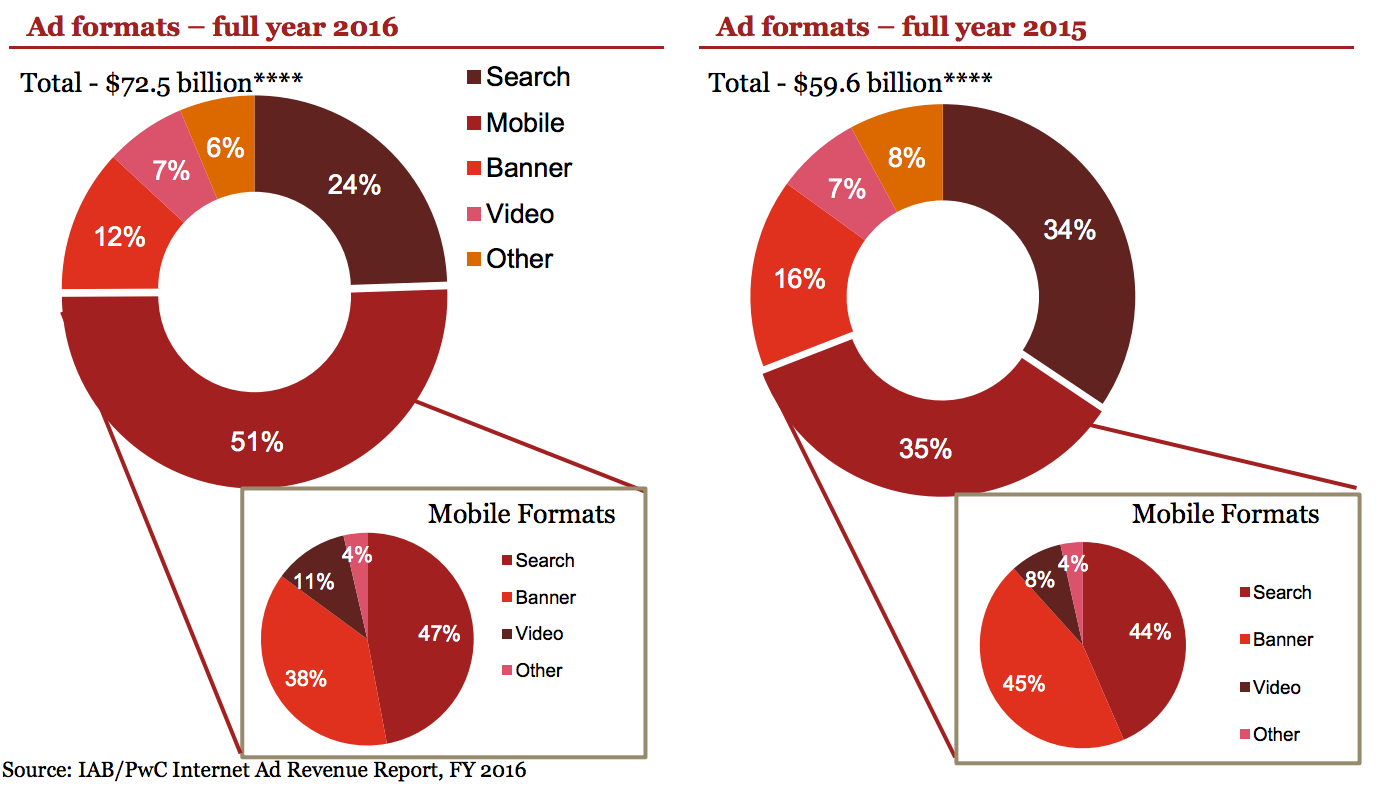 As users change their searching habits, with more searches now being conducted on mobile than desktop, it makes sense for advertisers to shift their spending to mobile. They're naturally going to want to invest their advertising dollars where their advertising will be seen.
For more information about digital ad spending in 2016 you can view the report in its entirety.