Scribe SEO is an on-site search engine optimization plugin that supports multiple platforms including WordPress, Joomla, Drupal, etc.
Features: the Overview
Basically, the tool makes sure to determine the best keywords for your article and then analyzes:
whether the post title is the optimal (and right length) and contains the identified keywords;
whether your meta description is the right length and contains the identified keywords;
whether your content is the optimal length and has the "good" keyword density.
The first tab is the SEO score, which overviews the on-page SEO elements and analyses them: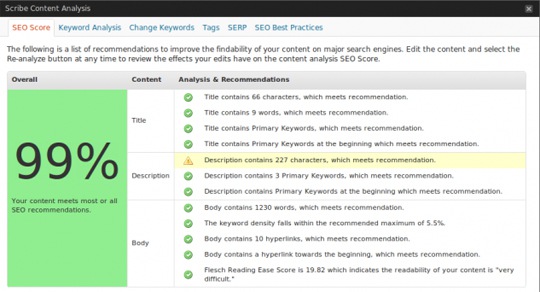 The second tab outlines the keyword analysis (as well as suggests some possible changes to edit your content to better optimize your article):
Here you confirm that what you're talking about is what people are searching for (and how much).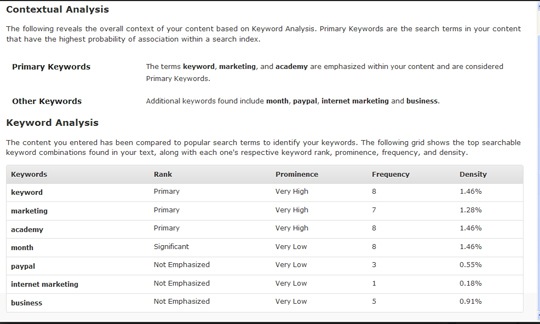 The best feature I really appreciated is "Alternative keywords" tab that lets you discover synonyms and related phrases (I assume it could work wonders to give you some content inspiration):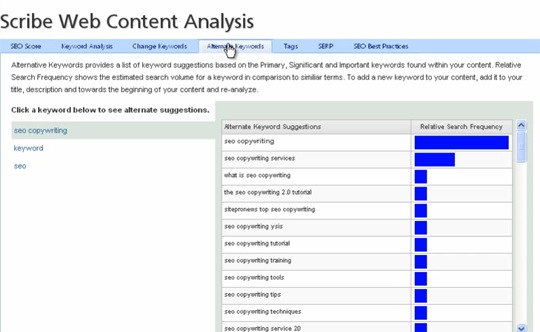 The SERPs tab lets you preview your future published post in Google SERPs (based on your post title and meta description).
Besides that, the tool gives you some tag suggestions and overview some best SEP practices.
Where the plugin might come quite in handy:
I can imagine how it may turn useful in various cases:
When you want to enroll your guest bloggers into SEO optimization process;
Similarly, when you run a multi-author blog and want everyone to take care of his article SEO (that would be great if contributors had access to it though because in my case there didn't, or probably I didn't find the way for the contributors to see it);
When you outsource your blog content creation and want your writers to return well-optimized articles;
When you want to educate your contributors (or clients) and show them what SEO is in practice.
Is there anything negative to say?
Well, let me be clear. The plugin does not automate your on-page SEO process and having it installed does not mean you do not need to think any more. All the tool does (like actually any SEO tools out there) is only focusing your attention on what matters.
Therefore any issues you may have with it probably not returning the correct words are not covered here – it's a tool, like any tool you need to think when using it.
My only issue with checking and testing the tool is that it appears to invite you to try it for free but still ultimately asks you to pay. But I can assume, I just missed any step or link, which lets you download the test copy.
What's your experience with the tool? I'd love to hear your thoughts!