Effective blog post writing begins with epic post planning. Digging up keywords, crafting clever headlines, and sculpting your ideas into the proper shape takes time, and if you do it right, you could get great reputation management results.
And sometimes, you have ideas that are so great and so noteworthy that they garner you a lot of attention. Some might even go viral.
When that happens, you have a big decision to make. Should you tweak that post to make it even more effective? Or should you create a post that's just like it and try to repeat your success?
A Quick Check of Blog Success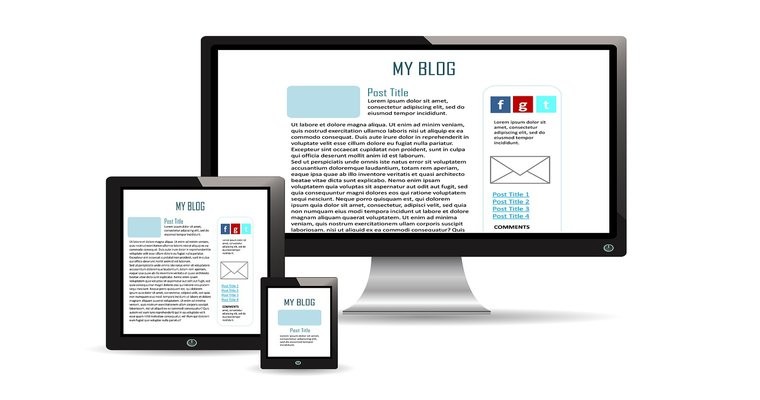 Answering a few quick questions should help you to determine whether it's time to rewrite or time to do some tweaking. Here are five great queries to start with:
1. How Old is Your Post?
The average lifespan of a blog post is about 2 to 3 years. Posts that fall outside of this time frame are, for most purposes, dead and buried. If your post has reached senior status, it might be time to hit the keyboard with fresh ideas.
2. How Well Did it do at First, and How is it Doing Now?
Pull up your metrics and look closely at your entry's performance. If you saw huge reader numbers and massive share stats that have dropped sharply since publication, it might be time to rewrite that post. After all, it's not getting you readers or results right now.
But, if that post is still driving traffic, still getting comments, and still getting noticed, tweaking is your best bet. With a few subtle alterations, you could make that traffic do even more for you.
3. Are You Getting the Credit?
If you've struck gold with content, it's possible that someone else is taking advantage. Consider the story of this blogger. She created a clever piece of content about her children, and she posted that publicly. Another blogger scraped her content, tweaked it just a touch, and reaped the rewards of a viral post. The original blogger got nothing.
If your blog was scraped by someone else and you know your traffic numbers have taken a hit, you should absolutely fight back by reporting the issue to Google. But a wounded, scraped blog might never perform as well as it once did. And that scraping seems to suggest that you hit on an idea that others really liked. A new blog entry could give you the traffic you missed, while the old post is still out there working.
4. How Long Did it Take You to Create That Post?
If your blog post was based on original research, you may have spent hours gathering data, creating charts and otherwise massaging that content. Writing up a new post might mean starting all over again, with data that's new and more relevant. If you don't have time to handle all of that work, tweaking might be a better bet.
But, if your post wasn't a huge time suck and you still have all of the data at your fingertips, you might be better off writing a new post. You'll have the time to do so, and you'll have two posts to handle the traffic load.
5. How Applicable is Your Post Right Now?
Some blog entries come with a shelf-life. If you wrote a blog post about a current event or something time-limited, chances are, that post did well because you hit on something timely. If that event happened long ago, and there's no way to find a new angle on that event, don't bother reworking into a new post.
Here's an example: This blog entry discusses a photo of a dress that went viral in February. The writer comes to some pithy conclusions, and the writing seems solid enough. But 6 months from now, who will remember what "The Dress" is all about? Writing up a new blog on this topic doesn't seem worthwhile. Even tweaking it might not help. Some posts, as good as they might be, are best left untouched.
If You Must Start a New Blog Post
When it's time to hit the keyboards and tap out a completely new post, there are some things you can do to ensure your long-term traffic success.
For starters, try to make that original post just a touch longer. A BuzzSumo analysis suggests that longer content gets way more shares. If your original post was about 1,000 words, but you have plenty more to say about the topic at hand, expand that sucker and really get all of your ideas in front of the world. That could get you more traffic.
As you write, look for ways to incorporate your keywords into your headlines, subheadlines, and display text. Your keywords are the hooks that help search engines find your blog, so they should be used appropriately and often. And, you might have new business keywords to target now that you just didn't know about when you wrote your original blog post. By popping those keywords into your post, you could see greater success with your new goals.
Finally, make sure to include a strong call to action. A Small Business Trends analysis suggests that about 70 percent of small business websites that focus on the B2B sector have no call-to-action points on the home page. If you're running a site like this, you might not have any CTAs on your blog posts, either.
Each post should end with some sort of action you want your readers to take. Tell them to contact you, buy your product, sign up for your newsletter, or enroll in your seminar. Tell them anything, just make sure to include some sort of action so you can keep your momentum going.
If You're Planning to Tweak Your Blog Post
Performing posts can do even better, with a few little alterations from you. One popular method involves writing a small introduction at the top of the post. Here, you can take the opportunity to provide a CTA or some value-added proposition that could help your traffic to do yet more.
Here's one example. When this blogger crafted an unexpectedly viral post containing 65 questions, she capitalized on that success by adding a few sentences about how she'd answer those questions in newsletter updates. That addition helped her demonstrate that she appreciated the one-time traffic, and that she was planning to create more content those readers might like to see.
Another method involves back-linking to new content. Here, you'll create a short suite of sentences at the end of your original blog post, detailing how your new content expands and explains the older content. Your new blog post will link to the old, and the old to the new. That way, your two posts are entwined, and you might get readers to consume both pages of content (not just one). That link to new content could be considered your call to action, and it could be a valuable tool for you.
Any New Ideas?
Writing a blog can be thrilling, particularly when the posts you've made touch the hearts and minds of your readers (and you've got the numbers to prove it!). By watching over your older posts, and rewriting or tweaking as needed, you could reduce the amount of time you spend planning for new posts, and that could make your writing even more fun.
What about you? Has a post you've written done terrifically well, and what did you do about it? I'd love to hear your thoughts in the comments section.
Image Credits
Featured image: Viktor Hanacek via Picjumbo
Image #1: Tumisu via Pixabay