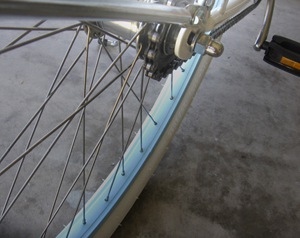 Controlling the Search Engine Results Pages (SERPS) of your targeted keywords depends largely on your on-page optimization. Among these factors to consider are URL sequence, Page Titles, and proper coding. This post will focus on a cohesive strategy used to funnel website "link-juice" towards designated pages. This kind of optimization can be used to leverage SERPS for highly competitive, high-traffic keywords.
Let's get to the steps:
1. Pick 5 "Dream" Keywords
Make a comprehensive keyword list. From this list, pick five keywords you feel can bring high traffic volume to you or your client's site. Dream big! Use a keyword tool and don't' shy away from uber competitive terms or phrases. For example, let's pretend your site sells posters of Rock and Roll Legends. In that case, these five keywords might be:
Bruce Springsteen Poster
The Who Posters
The Beatles Poster
Eric Clapton Poster
The Rolling Stones Poster
2. Establish one page per keyword or phrase from Step 1.
Think of these pages as landing pages, and therefore a helpful jumping off point for anyone who might search for the highly competitive keyword. Usually, blog posts are not good for this step. Check with your Google Analytics to see how users are interacting with these pages too.
In our Rock Legends example, a page with all the Springsteen posters with a page title of Bruce Springsteen Posters would be a good choice for the "Bruce Springsteen Poster" keyword.
3. Search your site for any appearance of these keywords.
Blog posts
Product pages
News
Hyperlink the keyword text back to the page chosen in Step 2. The pages will act as the center of your keyword strategy; the center of the keyword wheel with the links acting as spokes.
In the instance of Springsteen posters, I would find all the blog posts and news releases on the site mentioning Bruce Springsteen and link that text back to the page with all the Springsteen posters. This practice leverages content effectively.
4. Vary the text linking back to the keyword pages.
Google's Wonder Wheel serves as a reliable resource for this strategy. Varying the anchor text will help your site rank for numerous phrases related to the competitive term you selected in Step 1. This is where your comprehensive keyword list will come in handy.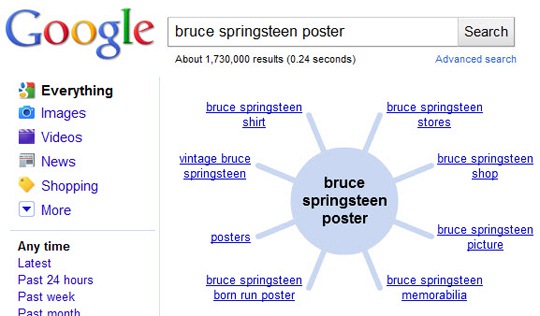 5. Record everything!
At the outset of this strategy, record the SEO strength (SEOmoz Domain/Page Authority) of your keyword pages. Note how many internal links are directed toward the page, weekly pageviews, and which page Google returns for your keywords.
Patience
As the weeks go by and search engine bots index the internal anchor text changes, you'll begin to notice a jump in rankings and the amount of keywords your site ranks for. The five highly competitive terms will take some time to show up in rankings, but in the meantime, you should start to see longtail keywords related to the terms appear in rankings.
In my experience, it took two months before obvious progress appeared. Patience, as with almost ever SEO strategy is vital and must be communicated to your client. Happy optimizing!