This is a sponsored post written by Hanapin Marketing and Hero Conf. The opinions expressed in this article are the sponsor's own.
Working in a niche industry can be really difficult. Conversations are specific. Outcomes can't be generalized. And the right sounding board can be near impossible to find.
So as a PPC expert, where can you turn to build a valuable network of paid search and social peers and colleagues? Where can you find other folks who want the same in-the-weeds, actionable information digital marketers crave?
Hero Conf Los Angeles, the world's largest all-PPC event, is back for its sixth annual installment and ready to dive deep into the paid search and social content you can't get anywhere else.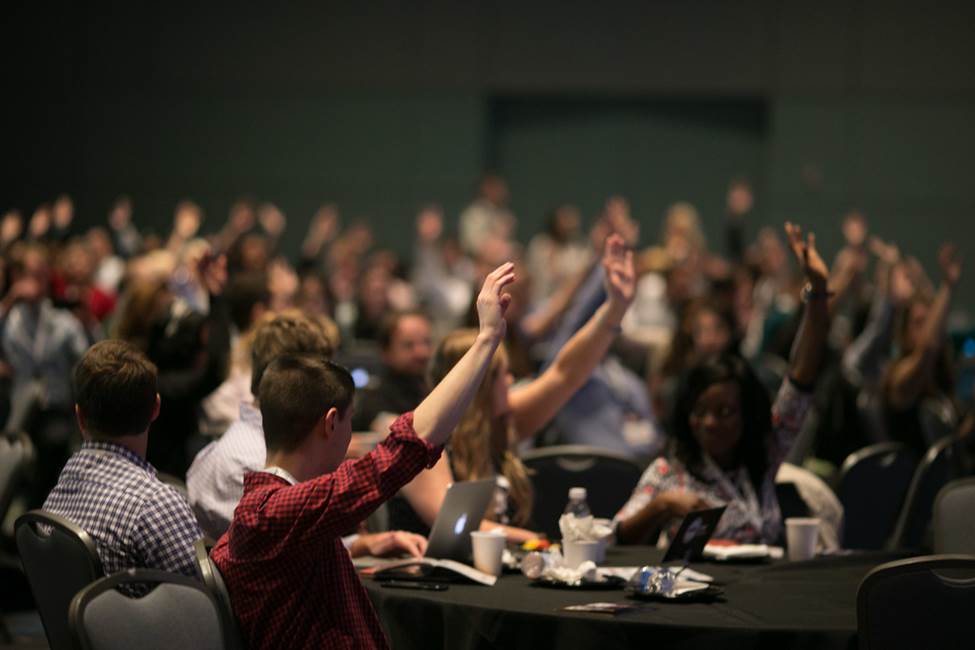 4 Tracks – 100% Original, 100% PPC
Every event has its place. For the digital marketer who works broadly across channels, an event with multiple tracks focusing on each of those marketing topics may be most beneficial. But for a SEM manager or paid social strategist who spends his or her days buried in ad copy, attribution reports, and analytics, something more targeted is key.
Hero Conf's 41 sessions accomplish a singular goal: Bringing the most original and relevant PPC content together under one roof. With five powerful keynotes and panel sessions ranging from conversion rate optimization to video advertising, we've got every PPC topic covered – without fluff or filler.
PPC Speakers – With Experience and Expertise
PPC is changing rapidly. There is a constant flow of new information, tools, and techniques. This is exactly why we're most inclined to invite speakers who spend their days deep in spreadsheets and stats. Our speaker pitch process is completely blind, and rewards for creativity, relevance, and uniqueness.
That means you're guaranteed a line-up of folks who know their work, know the industry, and know exactly what takeaways and tools you need to be the best PPCer you can be.
PPC Networking – FaceTime in Real Life
On top of undeniably actionable content, we recognize the need to meet peers who actually understand your role. We know we're nerds – and embrace it wholeheartedly. And we'll give you ten unique opportunities to nerd-out alongside industry luminaries and newbies alike.
From outside-the-box, local meals to the always popular Bar Takeover, we make sure the after-hours experience matches the high-caliber content. Food and drinks flow and avatars become friends at events that are simply can't-miss.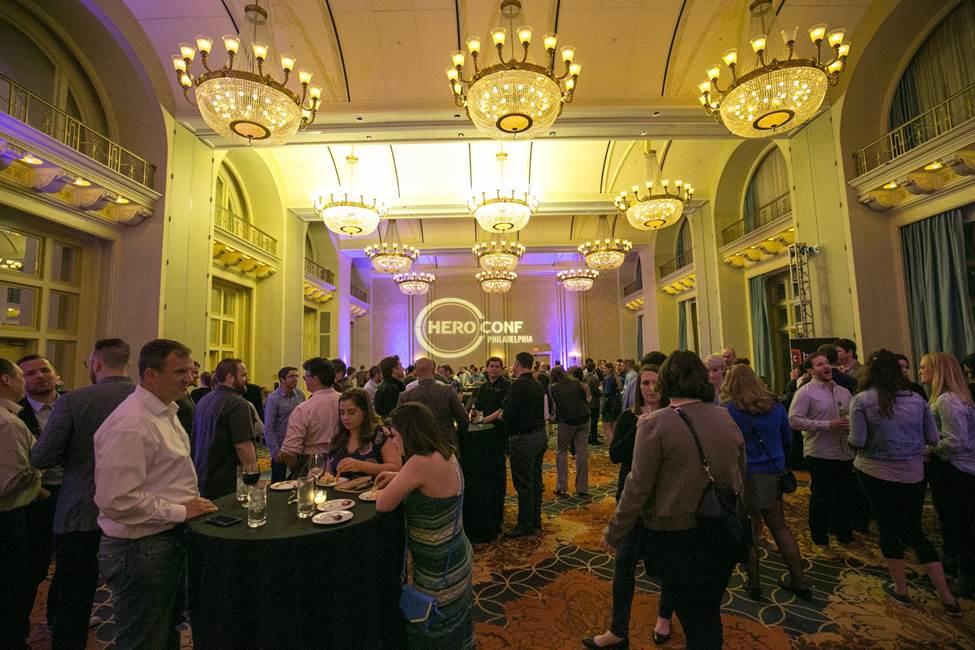 The ROI
Of course, it's easy for us to claim that Hero Conf is the best event out there. We surely think so. But we also value the opinion of the people who make our event tick, the attendees. Which is why we so rigorously evaluate everything we do.
Our best speakers return, the worst don't. The most relevant topics come back each year, those that lack interest are removed immediately. And we continue to search for new ways to bring you the most important industry announcements and information we can – from Google, Bing, and every provider in between.
But for us, the most important stat is how many of our attendees think Hero Conf is worth the investment. So we'll use this moment for a humblebrag from Hero Conf Philadelphia:
– 94% of 2016 Hero Conf attendees say they will return in 2017! –
And that's what matters. Creating valuable experience worthy of repeating.
So Now What?
Well now you know. You know that for one-of-a-kind, actionable, and relevant PPC experiences with fellow nerds, Hero Conf Los Angeles is calling you home. Answer that call, April 18-20 at the JW Marriott Los Angeles LA Live. And know that we're busy building an experience worth coming back to.
Sign up now to hear about all the great speakers, sessions and events we're planning for you, and for your chance to win a free conference pass.
Image Credits
Featured Image: Image by Hanapin Marketing. Used with permission.
In-post Photo #1: Image by Hanapin Marketing. Used with permission.
In-post Video #1: Image by Hanapin Marketing. Used with permission.
In-post Photo #2: Image by Hanapin Marketing. Used with permission.