Marketing juggernaut conference Pubcon Las Vegas is less than two months away. If you've been to Pubcon before, you may have seen SEO expert Alan Bleiweiss in action: either speaking, helping out fellow attendees, or hosting his annual marketing community event, #EpicDinner.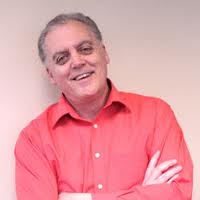 #EpicDinner is a not-for-profit, grassroots social event that Alan donates his own time to find sponsors for and organize.
We recently got wind of troubling news: this year's #EpicDinner is short on sponsorships and could be cancelled.
In the interview below, Alan shares what #EpicDinner is all about, why he goes to the trouble of putting it on every year, and what makes it a great opportunity for sponsors.
What is #EpicDinner?
#EpicDinner is an event I put together whenever I'm able to muster the time and energy, coinciding with whatever industry conference I might be speaking at. The whole concept is the notion that during a conference, though many networking and "social" events take place (both officially and spontaneously), they're mostly built around some sponsor-driven media opportunities, and mostly of the dancing/open-bar type.
#Epicdinner events are different in that they're a full sit-down or buffet dinner where people can truly relax, have a really good meal, and talk to each other. And while I line up sponsors to defray or eliminate the costs entirely for attendees, it stays really low key – no banners, no big focus on sponsors. It's about the people.
What inspired you to start it?
The first dinner was just a spontaneous thing – back during SMX West in March of 2010, Mat Siltala and I wanted to get together for dinner. Dana Lookadoo said she wanted in, and by the time of the actual dinner itself, we had nineteen people. That's when #EpicDinner was born.
You've hosted almost a dozen #EpicDinner incarnations over the years. Looks like a lot of work! Why do you do it?
It is a lot of work. I'm a one-person operation. And now that we've grown over the years (140 – 150 people at the last few), it's a lot more work than ever.
Why I do it is because I'm a connector – I believe in helping like-minded people meet and establish real friendships or business connections through human interaction outside the traditional business cycle. It gives me tremendous joy to do this. And when I'm sitting there during one of these events, seeing all the interaction, hearing the laughter, it just brings me great joy.
What's the status of #EpicDinner during Pubcon Vegas?
As of this moment, we're at a critical point – we've got 130 people on the list to attend this year's Vegas dinner. Unfortunately, at this point we're way short on sponsorships. Though a few sponsors have already stepped up, if we don't get significantly more to cover at least most of the costs, I'm going to have to cancel it. That would be the first time in four years I've had to cancel an event, and it breaks my heart.
So what makes #EpicDinner a great opportunity for sponsors?
It's a really unique opportunity. In this case, its purely about giving back to the community. All sponsors get a mention on the #EpicDinner site and acknowledgement through Twitter and Facebook. Most sponsor levels get a link to their site. However, because of my low-key approach, attendees really appreciate the tone and uniqueness of it. It is that one "big deal event" during a week of high-key events.
So mostly, sponsors get to say – "Hey – we really appreciate the search community." For the bigger sponsors (platinum and epic levels), they get to hand out business cards, and can stand up during the dinner and very briefly introduce themselves and their company. If there's enough financial support for the dinner, I create some sort of memorable keepsake attendees can take home with them. When that happens the top two sponsor levels get their brand included on that.
What can people do so that you don't have to cancel #EpicDinner?
We're so close to the event date itself, and I need to get just a couple of companies to step up at the higher levels of sponsorship, and I need it secured no later than mid-September. That's a critical factor.
When I secure a restaurant, I'm personally required to sign a contract guaranteeing payment even if nobody shows up. (That's never happened – people are always enthusiastic beyond description). It's just that I'm just one guy, and I won't sign a legal contract for an event if I don't have the funds to cover it from sponsors.
So please – if you or someone you know might be interested in sponsoring this year's #EpicDinner during Pubcon Vegas, – contact me – @AlanBleiweiss on Twitter – or go to the EpicDinner sponsorship page http://epicdinner.org/sponsorship/.
Editor's Note: Search Engine Journal will match sponsorship funds up to $500. Help save this community-building event, and get in touch with Alan today.