I'm excited to officially announce Kelsey Jones as the new Managing Editor of Search Engine Journal. Kelsey has been behind the scenes for the past 5+ months as my partner in crime, helping me with improving and managing our editorial review process. I couldn't have done it without her!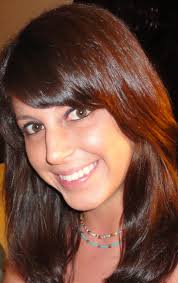 About Kelsey
Kelsey has worked both on the agency and freelancer side, with experience in paid and search and social, SEO, initializing and maintaining social media campaigns, content marketing, and WordPress- a little bit of everything!
Before coming to SEJ, she was a regular search and social columnist for Search Engine Land and Marketing Land for almost four years. She spoke at SMX East in 2010, and Kelsey was recently named one of the top digital marketing strategists for 2014 by Online Marketing Institute and was also voted one of the top marketers of 2009 by Invesp.
Plans for SEJ
Besides her background in marketing, Kelsey also has experience in journalism, which has really helped her excel in her role on the SEJ team. By joining SEJ first as a newswriter, and now as Managing Editor, she has been excited to work with the team to build up a more robust content platform (including video), a more engaged and aware social presence as well as a stronger editorial process.
Going forward, she will be leading the editorial team, representing SEJ at conferences and speaking engagements, as well as executing on content strategy and campaigns.
We also want to grow the SEJ presence at events and conferences, like Pubcon and SMX, with more interviews, live social media broadcasting, and recaps from the best sessions. She'll even be going to SXSWi this year.
Kelsey Jones can be reached at +KelseyJones or @Wonderwall7.
My Role Going Forward:
I've got a lot of entrepreneurial irons in the fire, so I'll be stepping back from the day-to-day operations of SEJ, and moving into an Editor-at-Large role as a brand ambassador of sorts, representing SEJ at conferences and helping with overall strategy.
I look forward to continuing to work with the great writers and friends I've made over the past couple years working with Search Engine Journal. If you need anything, I'm still john [at] searchenginejournal.com and online @/+JohnRampton.