Pinterest has updated its chronological feed with a redesign as well as an easier way to visit publishers' web pages.
These updates can be found in the 'Following' tab, introduced earlier this year, which only contains pins from accounts that a user has chosen to follow.
By comparison, the main Pinterest feed contains a mix of pins from followed accounts as well as algorithmic recommendations.
Single Pin Format
Pinterest's 'Following" tab is now displayed in a single pin format, which looks a lot more like an Instagram feed than a typical Pinterest board.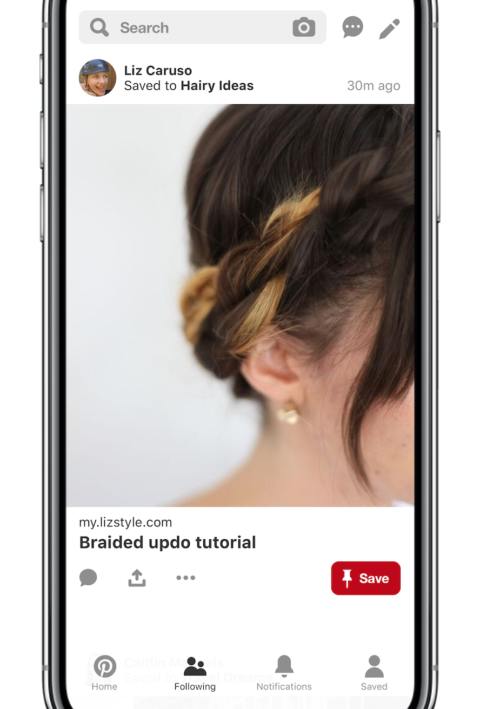 The company says this change was made in response to user feedback and offers a more immersive experience for easy scanning.
Potential for More Referral Traffic
The feature that publishers and brands may end up appreciating most about this redesign is that it's easier to visit originating web pages.
Users can now visit a linked web page with a single tap on a pin.
Previously, users had to tap on a pin once to open it in expanded view, then tap on it again to visit the brand or publisher's web page.
Now that pins are already displayed in an expanded view, users can just tap once to visit the web page.
This update has the potential to drive more traffic to websites whose content is regularly posted on Pinterest.
These updates are now available worldwide on Pinterest's mobile apps.