Pinterest is rolling out a new ad format as well as an all new design for business profiles.
New Ad Format
Pinterest is introducing a new format for 'Shop the Look' ads which allows retailers to feature multiple products in one ad.
'Shop the Look' ads are inspired by Pinterest's organic pins of the same name and allow advertisers take up to 25 items in one image.
When a 'Shop the Look' ad is shows, users will see a preview showcase of four items. From there they can click through to see the rest.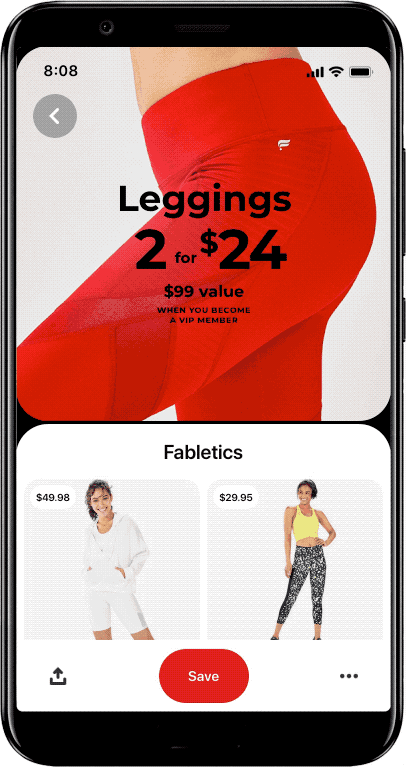 This new ad type will be rolling out to Pinterest advertisers in the US over the coming months.
New Business Profiles
Pinterests new, more dynamic business profiles feature pins and products more prominently.
Here's a rundown of what's new:
Shopping: A dedicated Shop tab lets lets users show for items directly from the business's profile.
Customization: Business's can now customize their profile cover with either a video or images.
Messaging: A streamlined navigation includes an updated messaging feature for customer support.
In addition to the features above, Pinterest is extending access to its Catalogues and Shopping Ads to select businesses in France, Germany, Spain, and Italy.