Pinterest has been gathering feedback from users since launching Place Pins a little over six months ago. Place Pins are geo-tagged pins that users can place on virtual maps.
During the time that has passed after launching Place Pins, Pinterest has released small updates such as adding thumbnails of the place image on maps and the ability to filter searches by Place Boards.
Today, Pinterest announced an upgrade that promises a faster and smarter search experience for Place Pins on the Web and iOS devices. This upgrade will make it easier to add a Place Pin to the map.
In the announcement, Pinterest boasts over one billion travel Pins, with more than 300 unique countries and territories being represented in the system, and more than four million Place Boards have been created by Pinners.
Here are the details about the latest search upgrade:
Previously when conducting a search for Place Pins users had to fill out two fields. Once for the specific landmark, such as "Empire State Building", and one for the city it is located in.
Pinterest found that users would often type both the landmark and city into the same field. So with the upgrade, Pinterest is building a more natural place search interface based on just a single text input field.
Here's what it looks like: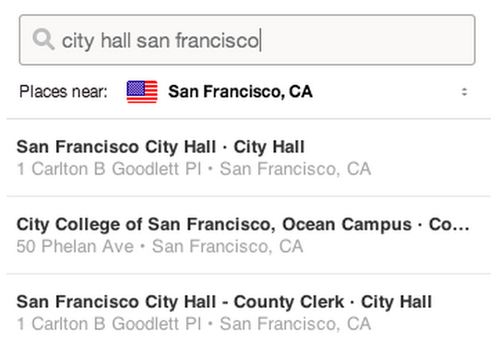 In early tests shows that the new one-box Place search interface is being well-received by Pinterest users, with Place Pin creation being higher than ever.
The updated place search is now available in the iOS app and Pinterest's website. Android users can expect this upgrade coming soon to their Pinterest app as well.