Pinterest has hit a milestone of 200 million monthly active users, which represents a 40% growth since last year. Over half of those users live outside the USA.
The company also notes over 100 billion pins have been created, and 85% of Pinterest searches are on mobile devices.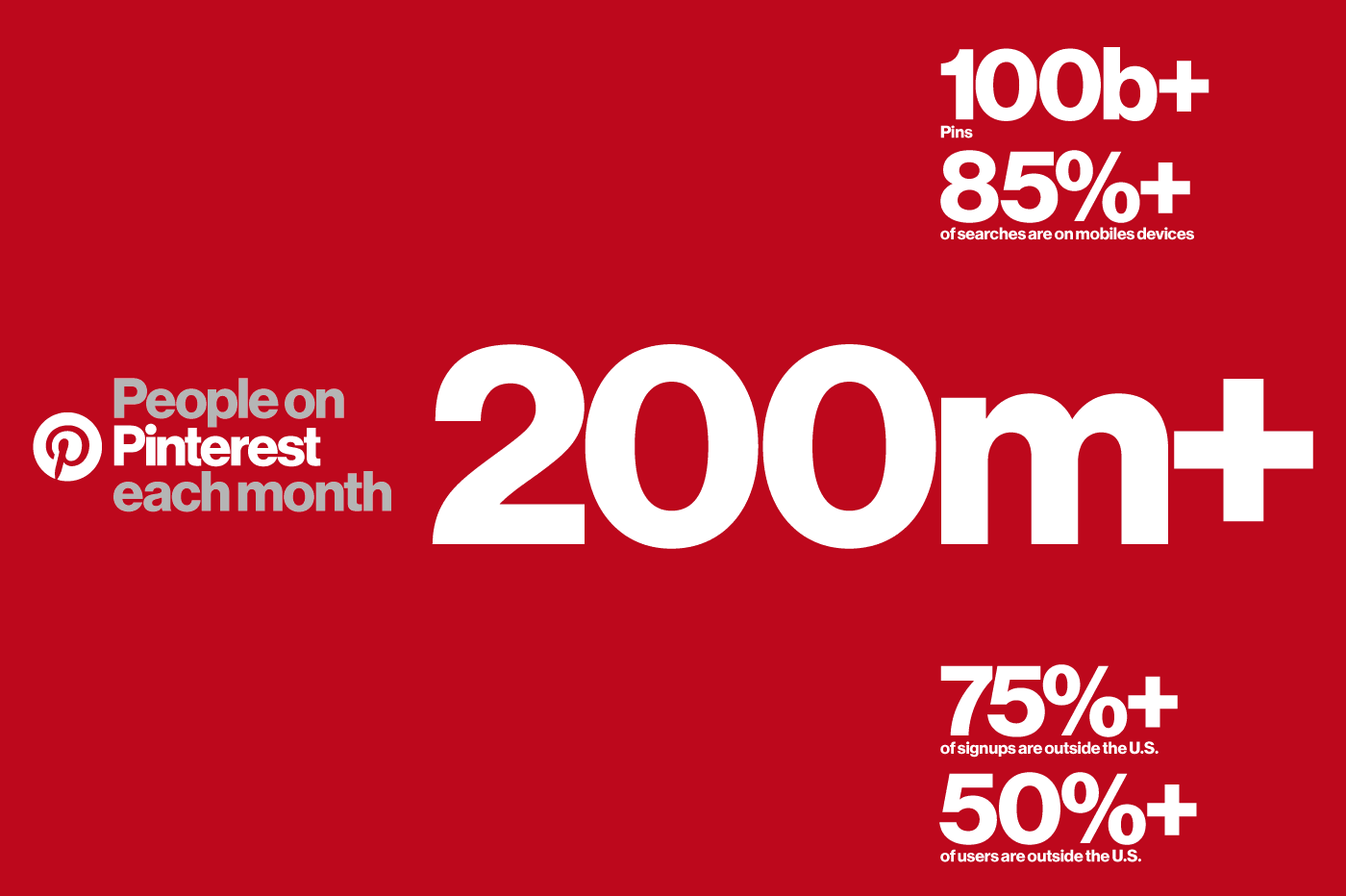 As Pinterest celebrates this milestone it has also hinted at some new features coming soon.
"You've told us what you want to see next, so we're building them—it's that simple," Pinterest says.
Pinch-to-zoom is an example of a new, user-requested feature. The company says there's much more to come.
Boards-within-boards is a highly requested feature that is currently being worked on and rolled out gradually.
Over the coming weeks, Pinterest will be inviting select users to help the company test out new ideas.
In return for the assistance, these select users will get access to upcoming Pinterest features before anyone else.
Pinterest didn't specify who it would be sending invites to, but it did say it will announce an update about that in the near future.