Pinterest is making it easier to control the recommendations users see in their home feed with all-new settings.
In addition, users will be able to see the boards, topics, followed accounts, and recent history that contribute to the recommendations shown in their home feed.
Often users will search for something they need in the moment, but do not necessarily want to see recommendations for it every time they log in.
For example, you might be searching for dinner recipes one day but would rather see recommendations for home decor in your main feed. Now it's possible to fine tune those recommendations.
Home Feed Tuner
Pinterest will display everything that contributes to your home feed recommendations in new section that can be customized with a simple toggle switch.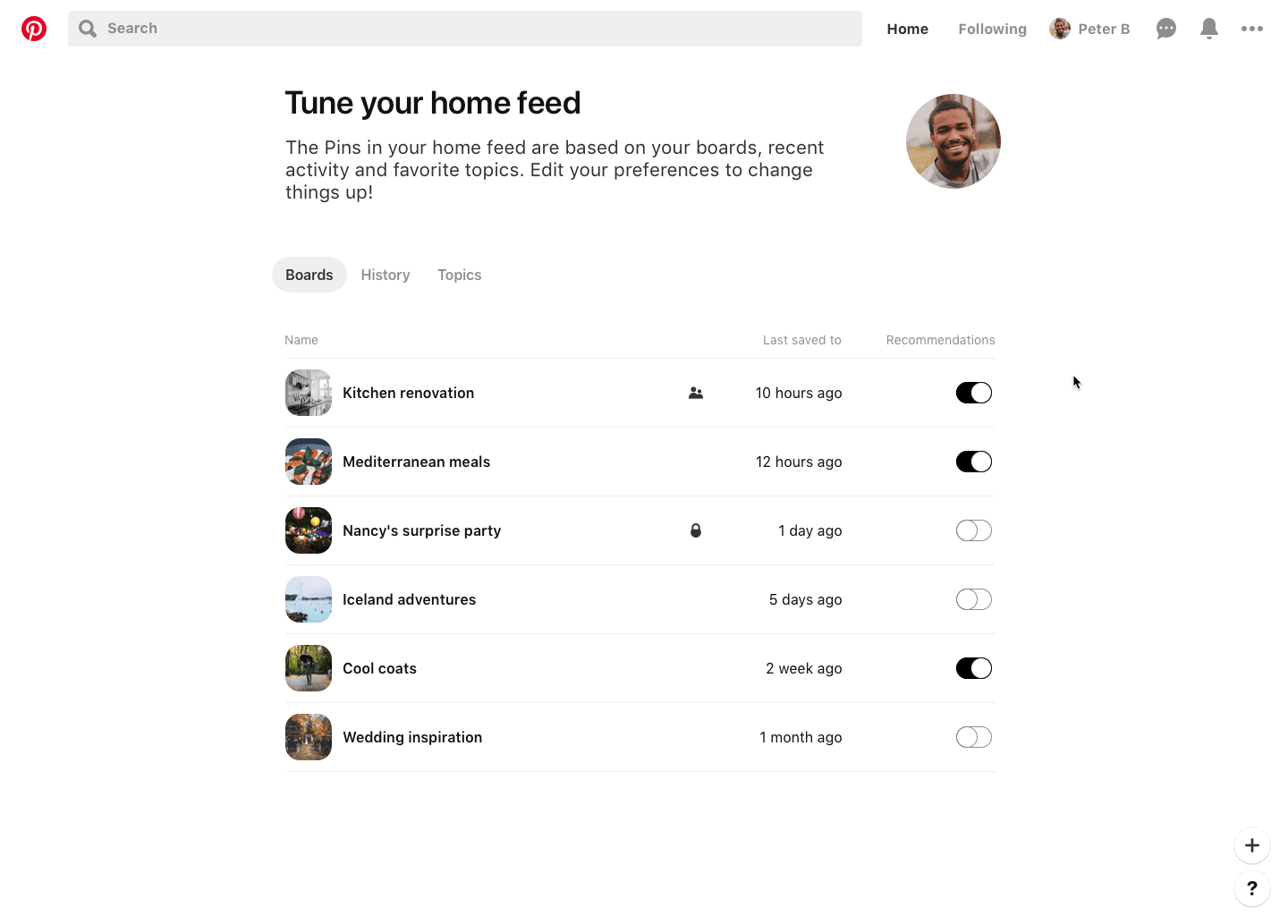 The new home feed tuner can be accessed by visiting Pinterest.com/edit on desktop, or selecting 'Home Feed' from the settings panel in the mobile app.
With this update, Pinterest notes that users will also have the option to receive recommendations for secret boards, which were previously excluded from recommendations.
Pin-level Controls
Now users can see why they're being recommended specific pins, as well as make adjustments if they'd prefer to see more or less of those types of pins.
Tap on the "…" under any pin to learn why you're seeing that specific pin. From there you can also adjust your preferences if you wish.
These features are now available globally across all platforms.