Pinterest is expanding shopping ads to hundreds more businesses, a significant increase from the couple dozen retailers the ads were previously available to.
It's important for marketers to take note of this because, according to the company, 90% of Pinterest users make purchases on the platform.
It also serves as a search and discovery platform, with 70% of users saying they use Pinterest to find new products. What that equates to is a substantial built-in audience of people that are ready to look for and buy products.
Shopping ads allow businesses to turn their online product catalog into shop-able pins. Since the ads are automatically generated, it's absolutely necessary that advertisers have an existing product feed to pull from.
Pinterest is working on new ad designs that are currently in testing. The changes are said to be more effective at guiding users toward making a purchase.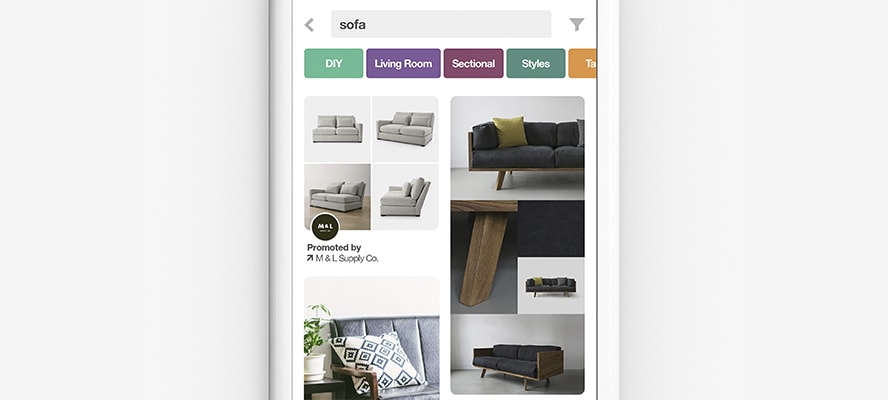 In the example above you can see two of the new ad units that are in testing. One displays multiple angles of the same product, while the other features shots of the product juxtaposed against lifestyle imagery.
To get started with using shopping ads on Pinterest, fill out this form and Pinterest will contact you about the next steps. Alternatively, shopping ads can be set up through Pinterest's marketing partners 4C and Kenshoo.