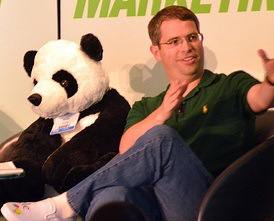 If you're an SEO, you already know – and perhaps dread – the term "Panda." This major algorithm change impacted the way we think of search ranking in substantial ways. Panda has since continued to develop (we are, as some industry experts have speculated, on "Panda 2.3") and has now rolled out to a variety of additional languages.
Panda was released in the U.S. for English queries in February. Since that time, Panda has rolled out to all English searches around the world. This week, Panda has added support for every language except Japanese, Chinese, and Korean; Google continues to conduct tests on Panda's changes for those languages.
For most languages, the impact will be fairly minimal: Only six to nine percent of searches will be affected by Panda. However, searches that are impacted will show changes that are visibly different from what they were previously. English-language searches were impacted by an estimated 12 percent, meaning that the most dramatic impact from Panda has already happened.
"Our scientific evaluation data show that this change improves our search quality across the board," said Google Fellow Amit Singhal. "The response to Panda from users has been very positive." It certainly seems as though Google has worked out the majority of the kinks from the initial Panda release, and SEOs and webmasters have adapted beautifully to the new Google priorities.
[Sources include: Inside Search]