The Paid Search Association has launched the first non-profit organization dedicated to serving the needs of paid search professionals.
PSA can be found online at paidsearch.org. Its board of directors is made up of some of the most respected individuals in the industry:
Amy Bishop, owner, Cultivative, and frequent speaker on paid search.
Brad Geddes, co-founder AdAlysis, author, speaker and leading PPC educator.
Navah Hopkins, digital marketer and international speaker at WordStream.
John Lee, learning strategist – learning engagement at Microsoft Advertising.
Aaron Levy, group director, SEM at Tinuiti, leading PPC speaker and educator
Melissa Mackey, supervisor at Gyro and writer and speaker on PPC topics
Samantha Noble, founder, Biddable Moments and Digital Females and speaker.
JD Prater, Quora evangelist at Quora, speaker and PPC Show Podcast co-host.
Lisa Raehsler, PPC consultant, columnist, speaker, founder BigClickCo.com
Frederick Vallaeys, CEO at Optmyzr, author, speaker and educator.
AJ Wilcox, LinkedIn ads expert, speaker and founder B2Linked.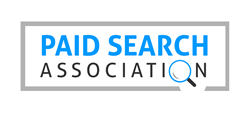 David Szetela, president of the Paid Search Association, states in an announcement:
"These respected leaders in paid search are dedicated to helping our community build an association that offers resources, information and events that matter to members. Paid search marketers can visit paidsearch.org to join."
Benefits of joining the Paid Search Association include:
Daily news about paid search delivered via email.
Education resources dedicated to paid search.
An exclusive online forum on paid search topics.
Access to a job hunting forum.
A member directory
Links to a "wealth" of paid search resources.
The Paid Search Association aims to advance the paid search industry by encouraging communication, learning, collaboration, diversity, and high ethical and business standards among professionals and organizations involved in the paid search industry.