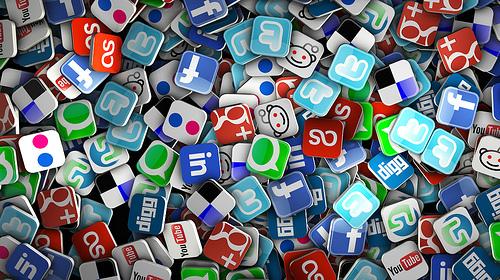 Although a social media marketing strategy can help your business' campaign, it can also go wild and damage your brand's online reputation. It can be due to miscommunication, bad decisions or just your message ending up with the wrong crowd. Although you're able to work it around, traces of the mishap will be forever present on the Internet.
Even if your social media marketing campaign has good intentions, it can cause you a headache if it deviated from your plans. Thus, there are simple steps that you can follow to avoid the social PR nightmare.
Secure Your Account
Oftentimes, a single social media account needs multiple administrators. This strategy guarantees that you'll have constant social media campaign throughout the day. However, this can also result to inconsistent voice or the way your online presence convey message to your followers. That's why it's important that you consider who and how many should access your account. This will help you reduce the risk of encountering online PR nightmares.
Draw the Line for Your Employees
When you need multiple admin for your social media account, you have to be clear about your guidelines. State what is and isn't acceptable to discourage any potential off-brand communications. This will lessen the possibility that one of your staff will ruin your brand's online reputation.
Optimized Positive Publicity over Negative Ones
When your social PR nightmare is already said and done, don't delete it. Doing so will mean that you're not responsible enough to face the consequences of your action. Instead, be proactive in distributing and optimizing positive press releases about your brand. That way, affirming accounts about you will outdo your negative publicity on the search engine.
Know who's talking about Your Brand
Another way to prevent a social PR nightmare is by monitoring who's talking about your brand. Just like in any businesses, have a standard operating procedure when rewarding a compliment or making up for a complaint.
Think Before Your Click
The good thing about social media is that you have time to think before sending your message. Instead of replying to all complaints during the heat of the moment, it's better to keep your cool first. Compose your message afterwards, and take its future implications into consideration before you send it.
Pick Up the Phone
If it takes you more than one email or SMS to clarify your message, it's best to take the face-to-face route. Pick up the phone and call directly to your contact to convey your message. Phone conversation is safer and more efficient than email or SMS.
Promoting your business through social media is a serious business. Today's digital word-of-mouth can make or break your brand. That's why it's important that you know how to use it to protect your business' online reputation.
Source: Social Media Mess by Gee Ranashina | Kexino