Whether you are getting ready to publish a press release or going to launch a new product, you need to optimize your web site for journalists to come to give you a try.
How do you make sure your news or news coverage looks great enough to attract journalists and prompt them to share it further? I have just a few (but effective) tips:
1/ Link to Official Sources
This is Gold. Consider this:
A lot of official blogs publish trackbacks: make sure to link back to the official post or article announcing the event or phenomenon you are covering. Journalists always go through these trackbacks in an effort to find contradicting opinions and extra-ordinary coverage. Having your link there (with an eye-catching descriptive title) is a great link bait in itself.
Most (even super popular and super busy) bloggers and editors check the traffic sources. Send them a few clicks and you are likely to draw their attention to your post (which might mean further development of the relationships).
I know this all sounds much like a lottery – but it does work. And don't forget that most link bait is a lottery to some extent.
Example
I have recently mentioned a little case study in my post on blogging on trending topics. It describes how my blog got a mention at CNN due to Rishil's coverage of Google's search within search introduction. The CNN journalists must have spotted the story in Google's official post trackbacks where it clearly stood out expressing some negativity: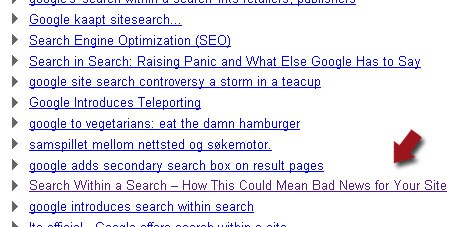 2/ Create a News Room
Do you do press releases? I bet you do. Now, do you make the most of them? Archiving your press releases in your news room is a very important step to creating a solid background to your brand history.
This is the main reason why it is recommended to re-publish your press releases to your site despite the duplicate content fear.
It is a great idea to collect all your press mentions there including offline (TV, book, magazine) mentions:
Example
FreeShipping.org is the best site I am aware of in terms of tracking all sorts of mentions including offline publication coverage and TV mentions.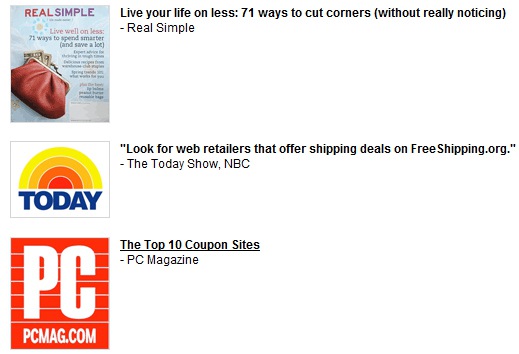 3/ Have a "Featured on" Section
While the press room serves as a background, the "Featured on" section collecting most notable mentions serves as an additional incentive that would compel a journalist to give you a coverage. It makes your brand trustworthy and mention-worthy.
Example
Our BlueGlass "As Seen in" section: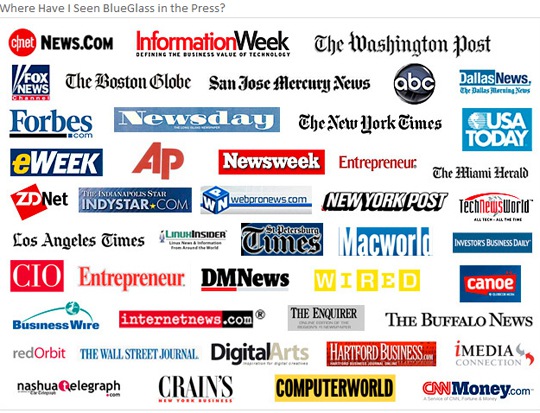 Any other tips that have proved effective for you?