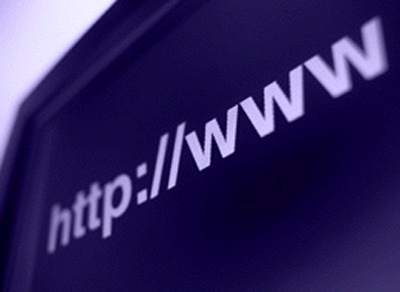 The fact that people use SEO copywriting services really isn't earth shattering news. How each business uses those services and/or tools is really up to the business owner. What it boils down to is how these services affect your business.
Do you know where your next dollar is coming from? Have you been blogging and networking, only to see you're still in the same place you were a year ago? Have you spent hundreds of dollars and tons of hours, only to see minimal ROI?
News Flash: The ones seeing their efforts come to fruition are the ones that implement strategic plans based on hard data. In other words, those who convert hard data into attainable goals – whether they do this themselves or hire the professional copywriters to do it for them.
Now, affiliate marketers will tell you the money is in the list; I'm going to tell you it's not true. Your list is just a visual representation of the ability to communicate. Don't ever think of your community as just a list.
I've said it before and I'll say it again; build a relationship with those people. Talk to them. Spend time on their blogs; spend time connecting with them on Facebook, Twitter, meet-ups and conventions. That's how you make connections, and that's how they become real. They connect with you because of trust, not because you're blowing up their accounts with spam.
Search or Social Media?
Many business owners think they have to choose – like SEO and social media are enemies and can't coexist in the same marketing strategy. Well, they can, they do, and they play well together.
The SEO is what you use for your search results. The social media is what you use to develop trust. When your community searches for you in the SERPs, they'll automatically feel a sense of connection when your results come up.
It's a fact; when a person searches for you on any search engine, they're motivated. They're already looking for what you're selling or writing. Statistics state you're more likely to get a buyer from a search result than from a connection or referral you got off of an article or blog post (I'm not going to pull the statistics up, you'll just have to trust me).
So, with this in mind, imagine if you have targeted connections with the people on your Facebook profile, blog and/or Twitter feed. Imagine that they not only search for your product, but also already know you and have heard of you. What do you think will happen?
I'll give you one second to think about it. Moving on, you'll see that's how SEO efforts and social media can work hand in hand.
Promote Your Business in Social Networks
Target the right networks. What are the right networks? For us, Facebook, Twitter and blogging worked, giving us a 65% jump in our site traffic. For you, it may be Biznik, Twitter and Tumblr.
Test – Facebook, Twitter and blogging for a few months. Find out if you get the same results as we did. If not, replace the process bringing the lowest amount of traffic with another network, and so on. Keep testing until you find what works best for you!
Check Google Analytics and other data trackers to see what people read on our site. We pay attention to which articles get the most traffic, comments, etc. We use this data to provide (hopefully) more targeted information to our readers.
For Top Visibility on the Web
Build link partnerships with other, relevant sites and keep control of the links you point away from your site. Don't just give a link because someone asked, in other words. Make sure outgoing links are relevant to your site. Your best bet is to develop connections with the owners of relevant sites (through social networking!).
Make sure you have a sitemap, which helps visitors and search spiders navigate to your most important pages.
Tighten your meta information: this is an area where people often hire the copywriters. Whether search engines count this or not, your visitors will. Don't ignore it; "Home" just doesn't have the draw that an actual title would have.
Manage your reputation within the community. If someone complains about your product/service/brand, make sure you're there to address the problem. Not only will this help you with higher visibility, but it will also help you keep your reputation positive – and a positive online reputation is gold.
Target a Proper Niche
Every website has a niche; the only difference is the size of the niche. For example, SEO is a niche; it's just a really big one with a lot of competition. Your job is to make sure you're targeting the most relevant niche for your product/services.
Keywords that best suit your services/products for SEO
Use keywords your users are looking for. The only way to find out what they're looking for is to know your business – and your consumers – inside and out. For example, who are your clients? How did they find you? What are they looking for?
Look at your analytics data to see where people are coming from; talk to your consumers. Don't be afraid to ask your customers and visitors how they found your site. Use your social media connections and analytics data to find the best combination of keywords.
Optimize your site for search engines
What does this mean, exactly?
Make sure your most important terms can be found in your tags.
Make sure your title tag has relevant, strong, clickable content. This will, without a doubt, shape what you rank for, as well as your click through rate.
Make sure you use your most important term at the beginning of your title tags. Try writing your titles like newspaper ads: short and sweet, with each character jumping out at your reader. Save the creative hoopla for your description tag.
Test! How do you know your meta information is working? How do you know whether your titles are bringing in visitors? The way you show up on the SERPs is so important; testing your tags would be to your benefit. Don't ignore this step!
Google doesn't show more than 70 characters of a title. That's not much space, so you need the ability to write value behind each word. Most of you are probably thinking you don't want to sound like a car salesman. You don't have to; you just have to know how to used words without any fat. You see excellent examples on billboards and in magazines.
Make sure your content fulfills the promise of the title. Again, this is where copywriting services are often used; if writing good copy were easy, everyone would be doing it.
Optimize your site with clickable descriptions
Are your descriptions clickable? Your meta data and site links give excellent opportunities for clickable descriptions. A poor description can be detrimental to your SERPs, but is also one of the main factors that can make or break your surge in traffic.
I notice a lot of people missing this step. They simply take keywords and shove them in titles and descriptions. If this is you, what are you thinking? This real estate is where you have to bring your visitors in.
Don't waste these precious areas; give your target visitors a reason to click.
Use actionable words like "Read", "Discover", "How to"… Make these words pop out of your page.
Use the description to tell them what's on the page. Don't fill it full of B.S!
Close them with something actionable like "Download", "Test" or "Buy", etc. – then brand yourself.
Whether you're writing articles, blogs or just plain web pages, relevance is the key. If you can't find the right tone and no matter what you do visitors aren't sticking around, have a professional copywriter look your content over. They may be able to pinpoint what you're missing.
Use your primary keyword, then your actionable words with secondary terms, then your brand name: SEO – How the Experts Do It – Level343 SEO Company (just an example). You have to get into the habit of writing short, sweet tags that work.
Now, you may have read all this and wondered where to start. Here's a hint: start with your site and quality of information. Get your online business looking as tight and professional as a physical store would look. In the meantime, build up those social relationships. Get active in your community.
By the time your online business is strong, your community will be growing strong as well. Bring them together, networking with people who are actually interested in your industry. The rest will follow!