New cards have been spotted in Google Now which display recipe suggestions based on search history and previously read articles. Information about these new cards have been published in a Reddit thread, where multiple users reporting to see the new cards.
According to the screenshots, the main page of the Google Now screen features a card titled "Culinary inspiration."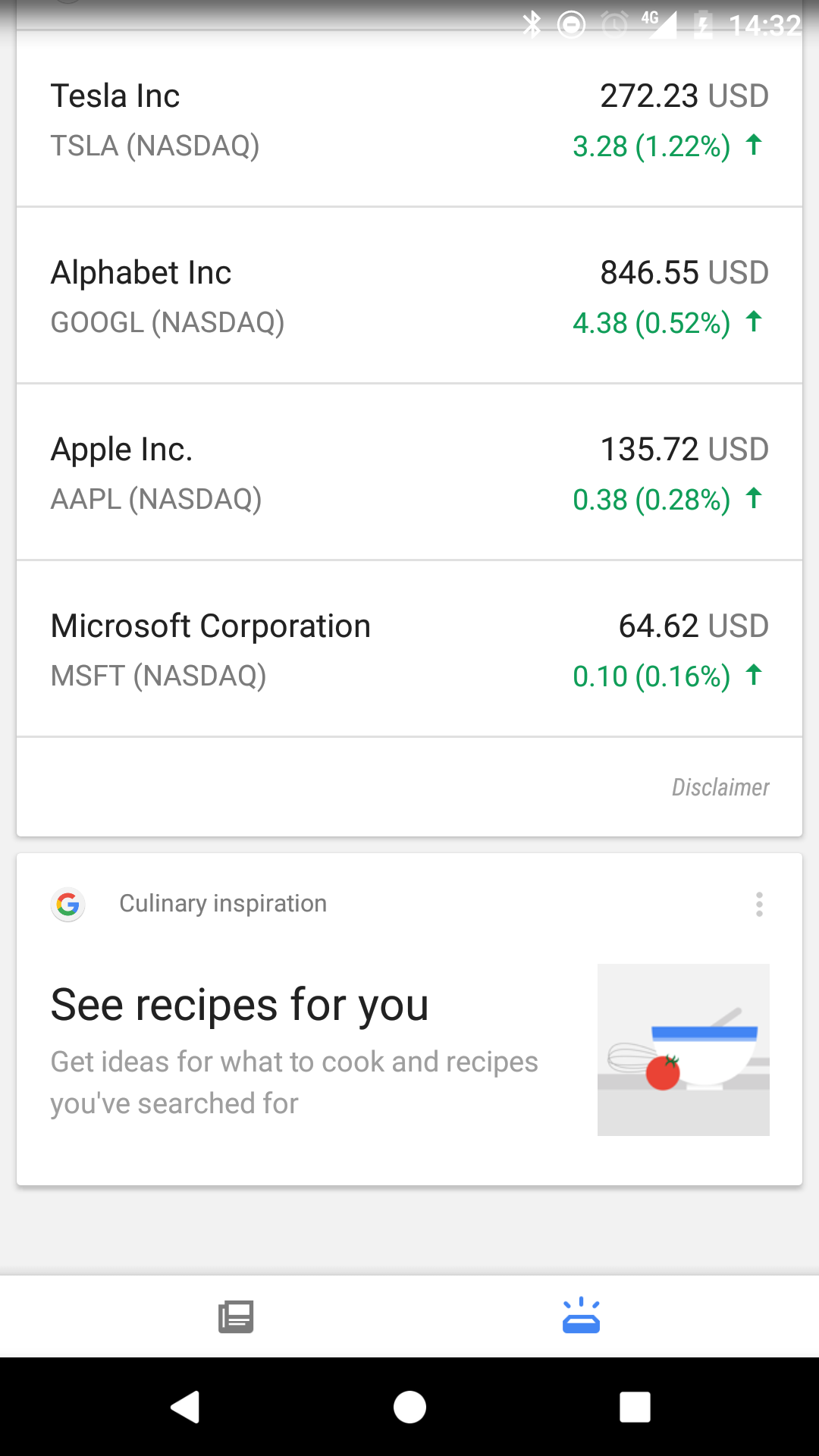 Tapping on the card bring you to a new screen called "Cooking", which shows suggestions for recipes and articles based on what you previously read or looked up on the web.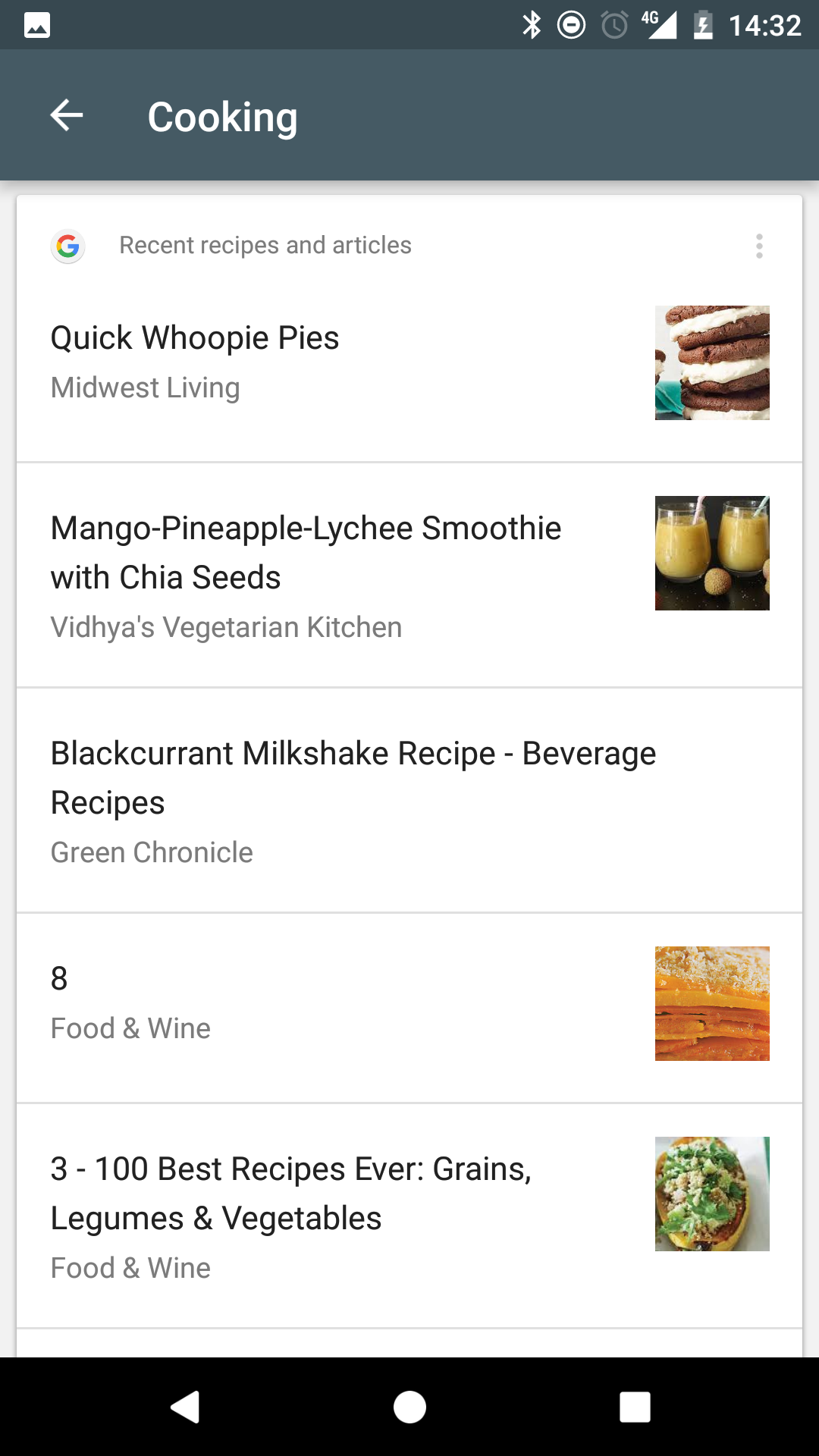 From there, you can navigate to a screen featuring multiple carousels of recipes.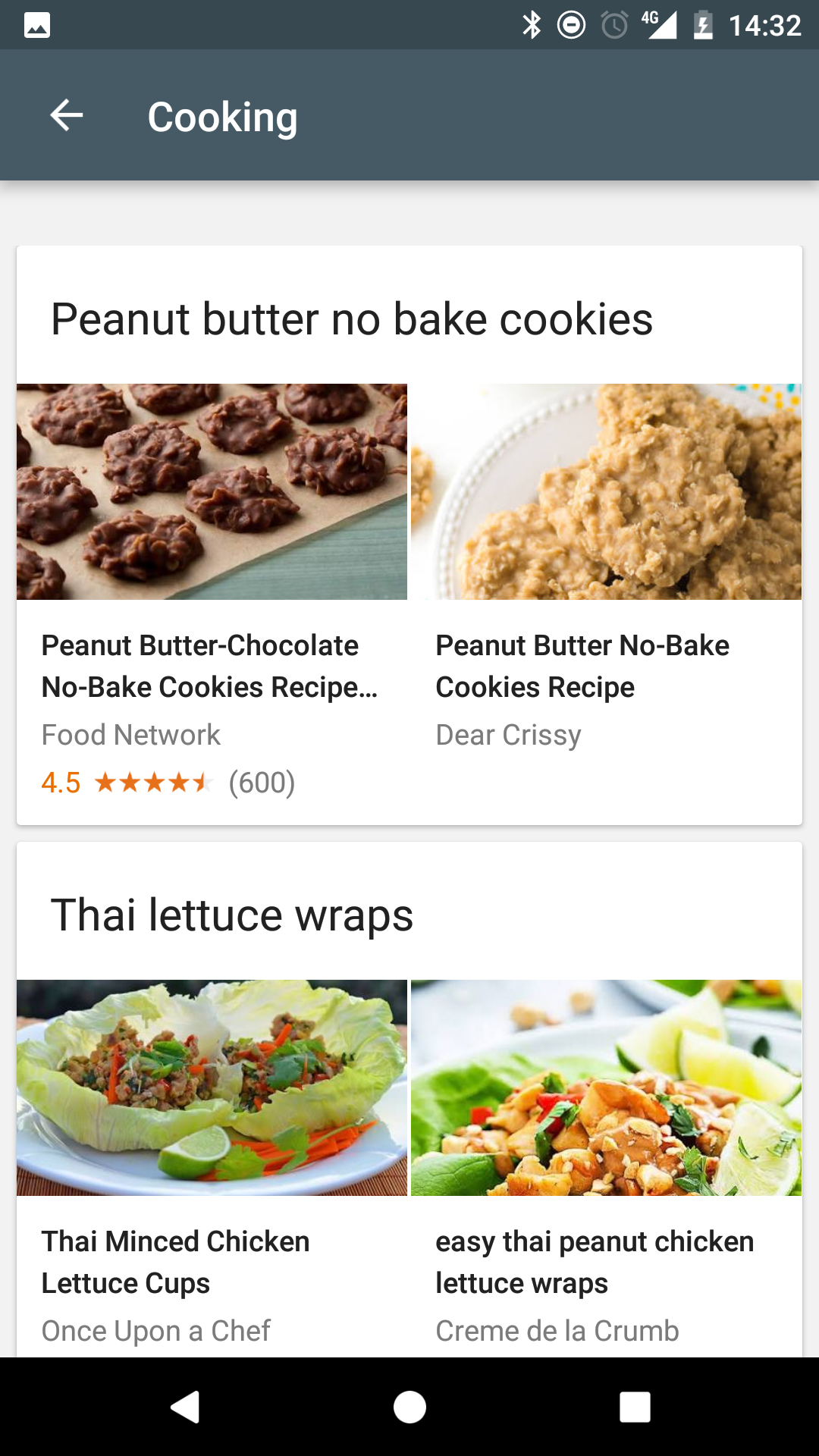 As an added bonus, Google Now also has a selection of cooking utilities where you can set a timer, create a reminder, convert units of measurements, and more.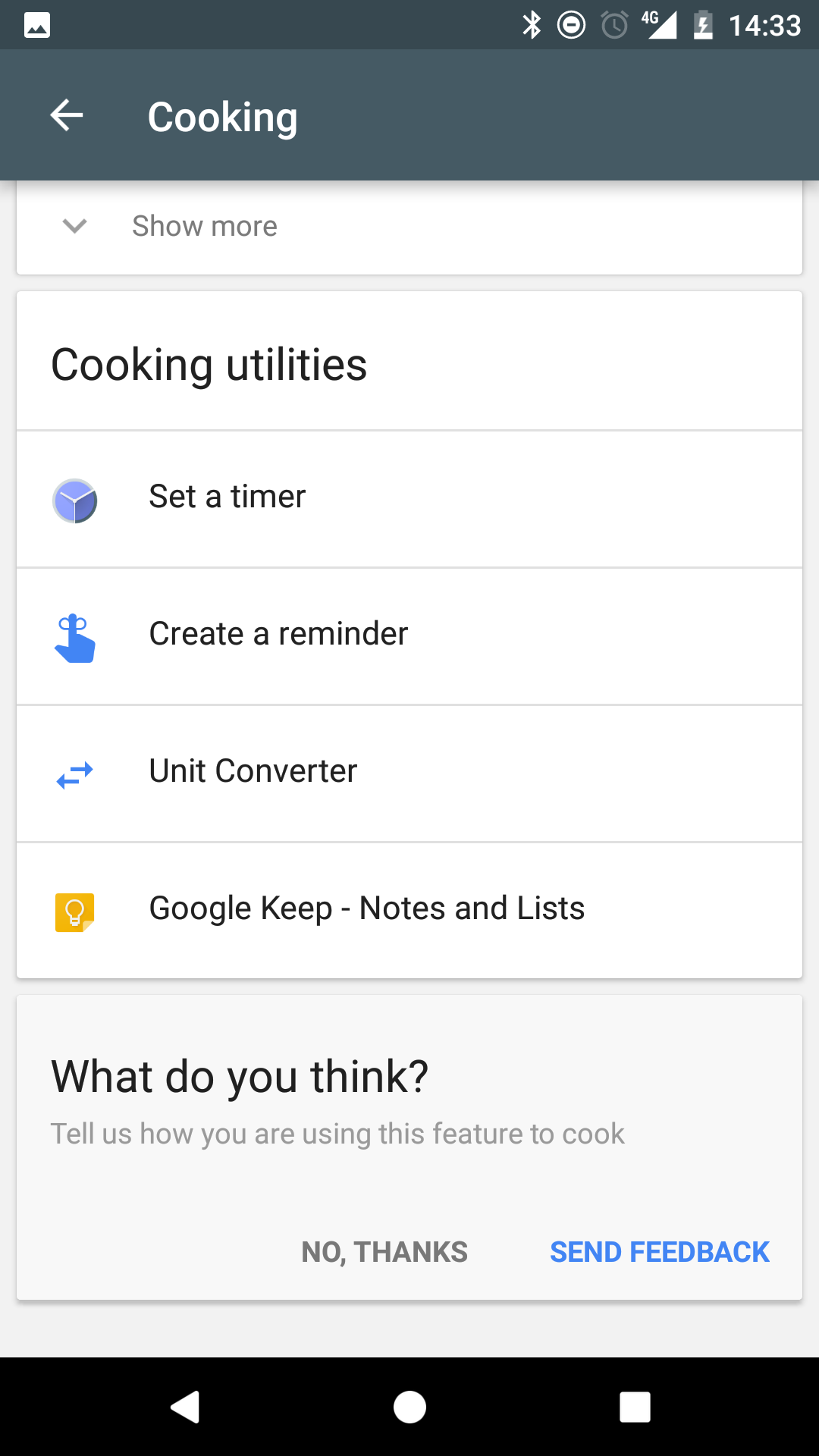 Not all users are seeing these cards at this time. Since Google Now suggestions are highly customized, these appear to only be available to those who Google believes have an interest in cooking.
It's also important to note that the recipes being suggested are all links to outside content. Google Now does not display any information natively in the app itself. How ever, the 'cooking utilities' feature are all built in to Google Now.