As of December 15, insights are now available for photos in Google My Business. Insights are not only available for photos in your own business listing, you can compare the performance of your photos against those of similar businesses.
This change was documented in the Google My Business changelog, and there's also a new section dedicated to insights for photos in this help center document.
Photo insights can be easily found by navigating to your Google My Business listing and clicking on the Insights tab on the top navigation bar. At the very bottom of the insights screen you'll see a line graph that looks like this: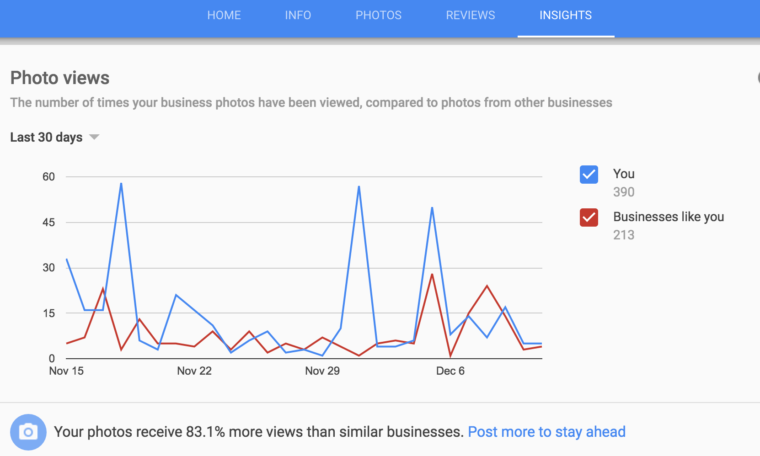 Data can be segmented by the past 90 days, past 30 days, and past 7 days. As you can see, the insights are vague about the businesses you're being compared to, but the competitive analysis can still be used to help you improve your GMB listing.