Google AdWords has introduced new IF functions to search ads which allow ad text to be customized based on whether or not specific parameters are met.
Ads can be customized in a number of ways using IF functions, here are just a few examples:
IF it's a new customer, then show ads for introductory promotions.
IF it's a returning customer, then show ads emphasizing your loyalty program.
IF the customer is using a mobile device, then show ads emphasizing quick and easy mobile checkout.
Anyone who has ever used IFTTT (If This Then That), or has a background in computer programming, will get the basic idea behind IF functions. If X parameter is met, then perform Y action… and so forth.
IF functions can be used to display custom text if any of the following parameters are met: device, time, audience, gender, or age. IF functions can be applied in any field of an expanded text ad, except for the URL itself.
In the example which Google provides below, IF functions are used in both the second headline field and description field.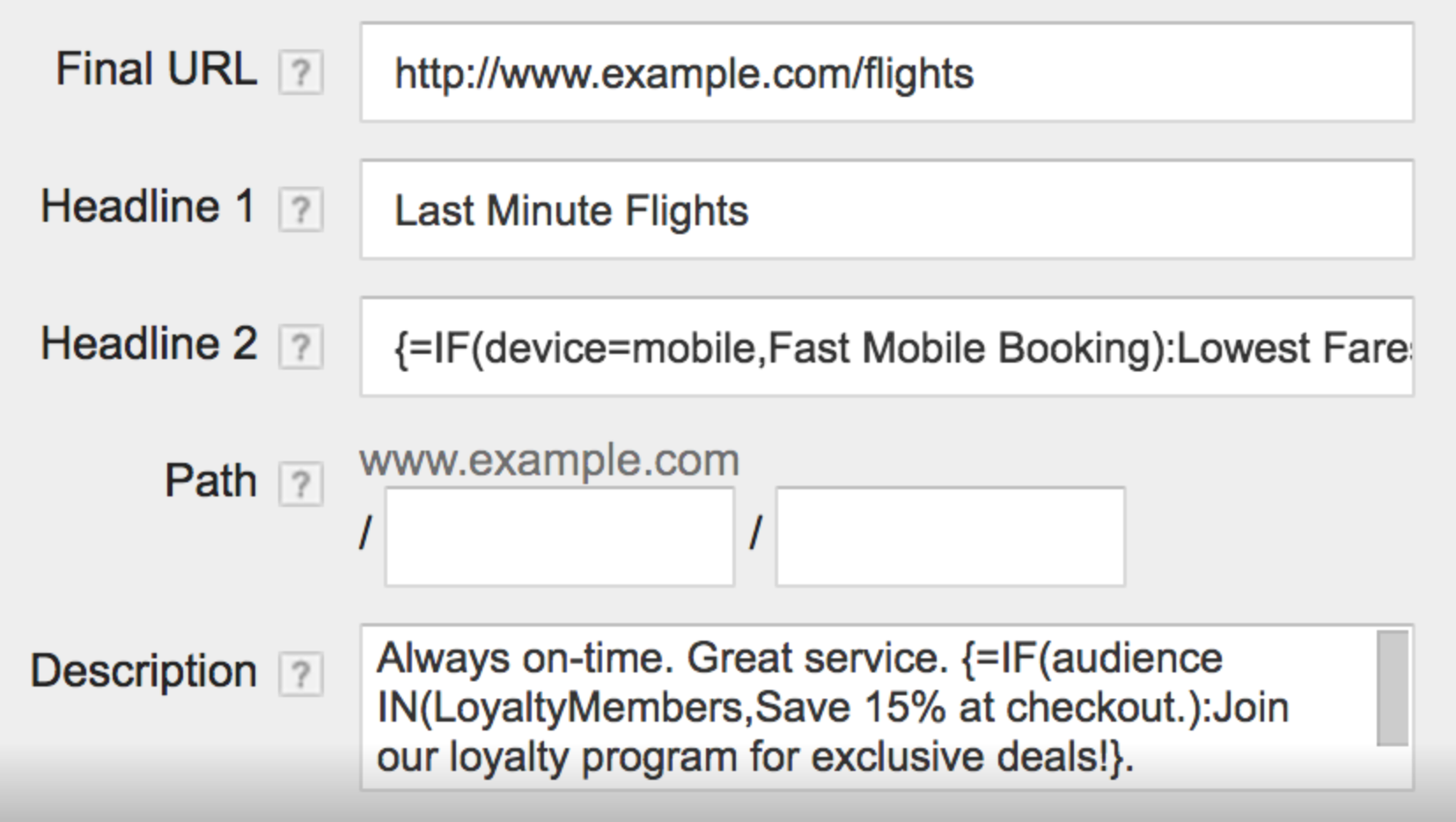 Headline 2 will promote "Fast Mobile Booking" if the user is searching on a mobile device. In the description field, "Save 15% at checkout" will be added if the searcher is in the LoyaltyMembers audience.
In the event that parameters aren't met, advertisers can now select default values to be displayed instead, which means you'll never have to have an ad without customizers in your ad group.