Throughout the years I've been reviewing several broken link checking tools like Xenu (desktop), LinkAider (paid), Link Checker (free but quite limited) and others.
While we seem to have a few alternatives to identify broken links in our pages, all of them are quite limited:
No good reports (While I do love spreadsheets for many purposed, Excel is not always great for link reports. In Mac, for example, URLs clicked from Excel take quite some time to make it to the browser. Besides, in most cases, it takes you two clicks: one to "activate" the link and make it clickable in the cell and another to actually click it);
Paid or limited functionality (for example, only 100 URLs crawled for free)
Insufficient information returned, etc.
Therefore creating a free, yet advanced broken links checker was such a bright idea!
Jim Boykin has just announced today the launch of the the free tool that lets you find broken links, redirects & generate Google Sitemap.
The tool is fun to use because it loads results in real time and updates the page while you are still viewing.
For each page crawled it returns:
Header status code;
Internal link text;
Internal pages that link to it;
Number of internal pages linked from it;
Number of external pages linked from it;
Size of page;
Title of the page;
Meta description of the page.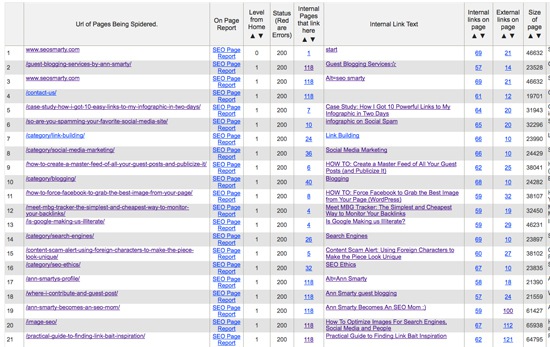 You can sort by any of the columns. You can also easily run an on-page SEO report for each of the URLs returned ("SEO Page report" link).
Clicking the number of linked pages will bring you the list of all those pages: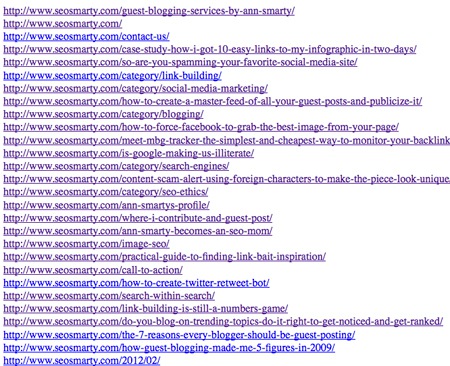 You can also see the list of external links you have throughout your pages (together with the error). Anything except 200 status code is highlighted in red: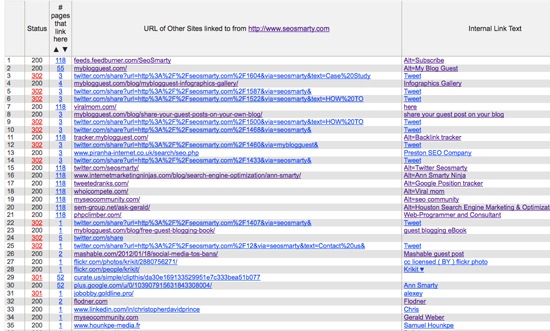 Likewise, there's the list of internal errors:

Moreover, you can generate the Google SiteMap for free as well as export the results. You can even have the tool to email you the full report as soon as it's done the report will be saved for you for 30 days in case you want to check back!
Check out the new tool and let us know what you think in the comments!