A new web app that's being described as "unnerving" and "disturbingly accurate" was launched last week, which provides an eye-opening look into how much Facebook really knows about you.
The new app, called Digital Shadow, was launched as a promotional tool for the upcoming video game Watch Dogs. It uses data you've given to Facebook to guess your location, your income, and your passwords.
In addition, the app also looks through your connections to find your "obsessions", "stalkers", and "liabilities". People you interact with more than they interact with you are considered "obsessions", people who interact with you more than you do with them are considered "stalkers", and people who tag you a lot are considered "liabilities" because they spread your personal information more widely.
Some of the team here at SEJ tested out this app, and we all agree that the accuracy of the assessments are quite startling. Here is a snapshot from Managing Editor Kelsey Jones' results, to give you an idea of how much the app can learn about your personality just from the information you've made publicly available on Facebook.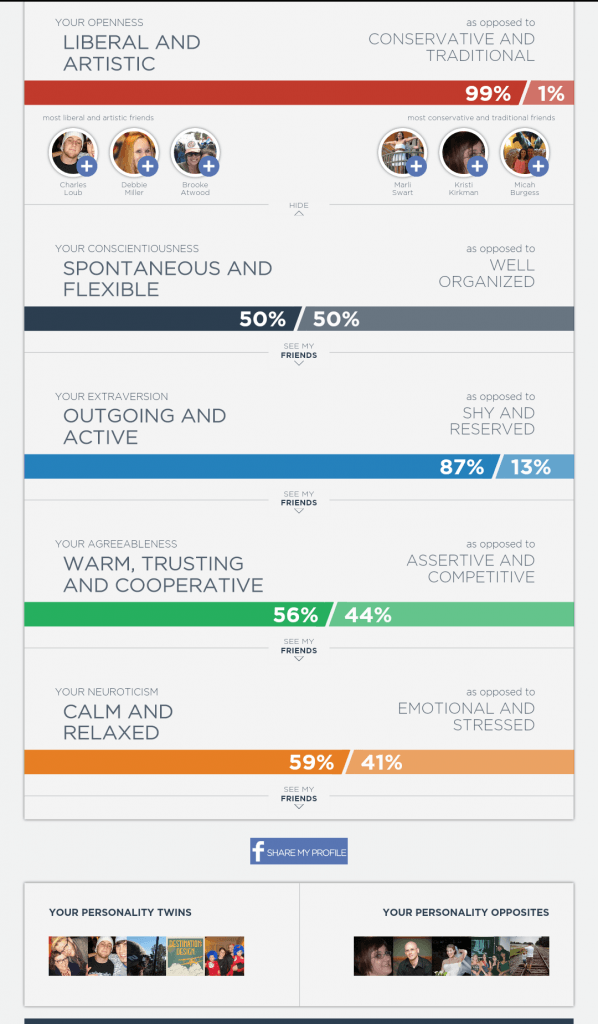 To use Digital Shadow and see how much Facebook know about you, just go here and click the Log in with Facebook button. The app will then comb through your Facebook page and return its findings.
After you have tried it out, let me know what you think of the results!