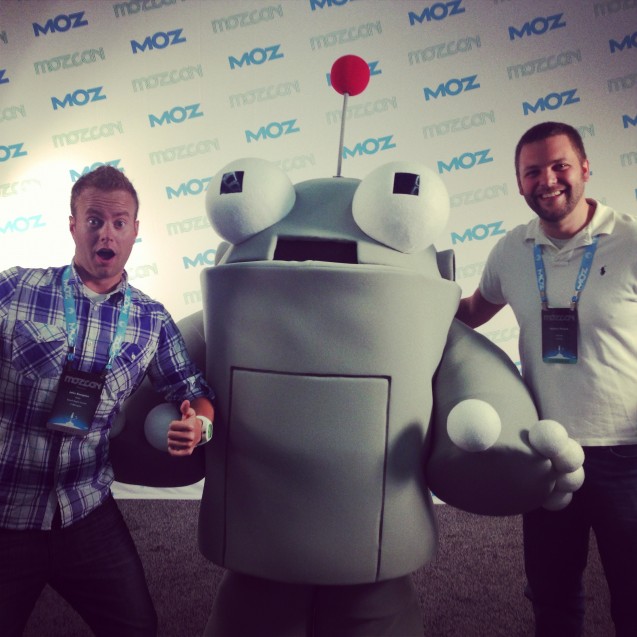 Photo credit Trafficado
Today we're at Mozcon for the second day and we've got wifi! Today we're talking about Video with Phil Nottingham and how important video is to SEO.
In case you don't know, video can be expensive but you should be able to get started with the following: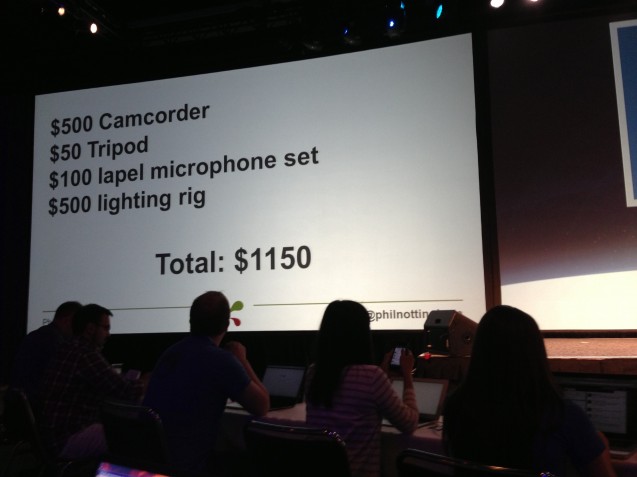 Here are some great places to learn how to do video marketing and editing: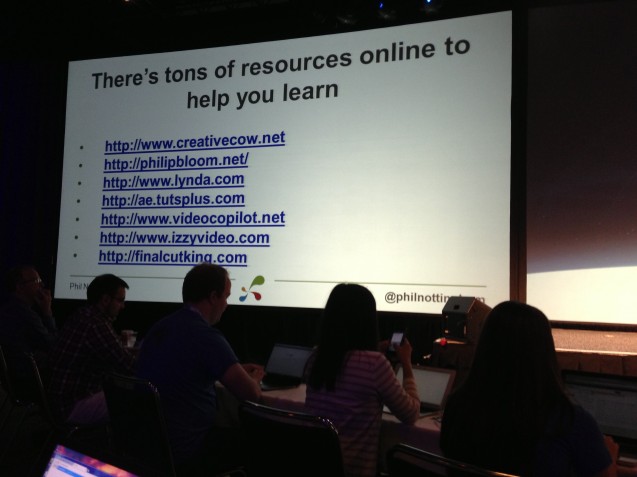 One important thing about video is getting up on Vimeo Pro so you can attribute the links to your website. This is a great way to build links to your website, build trust and get you more PR pitches quick. Important to note that you should worry about your videos before your platforms. Create videos for people, not for platforms though you should keep the platform in mind after you have come up with your ideas!
It's also fun to do crazy stories and interview customers. This helps with customer retention. At Distilled they do this to retain customers and keep their customers happy. It's a great way to keep them a customer for life.
Next up is Phil Smit talking about Mozscape, also known as Open Site Explorer. Talkes about 900 billion links are being indexed and 90 million sites are being scraped. It's not easy but they can do it cause of the smart people that they have.
Moz announces Meerkat today.
You can read more about their tool here. It's basically going to predict the future of traffic to your site based on historical data as well as future data that it pulls from Mozscape/Open Site Explorer.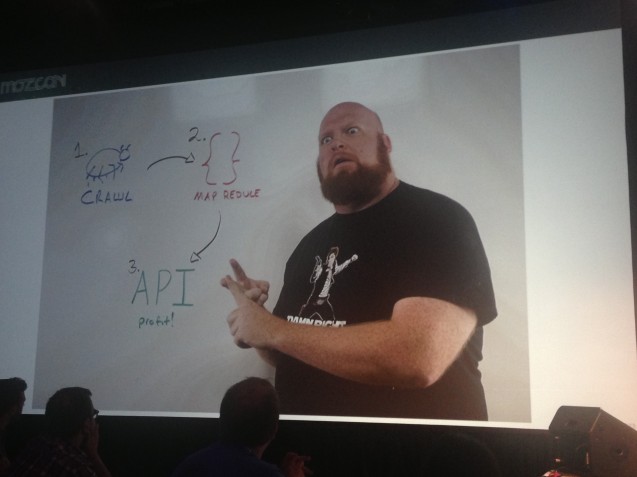 Next up we're talking about Customers and having them be your biggest evangelists by Aaron Wheeler.
It's all about relationships, when you get a new customers you need to work with them and love them. You're going to screw up sometime, it'll happen sometime…not a matter of if but when. Make them your advocates and help them.
Customers obtained through referrals are 18% more loyal and 16% more valuable. Only customers will refer people, and they'll be the best referrals out there. When people show they love you, show them how much you care. They'll show how much they love you in return.
What happens when you screw things up?
Gives examples of when you screw up (gives when Moz dropped a ton of data) and that they explained the issue and what they are doing to fix it and not have it happen in the future. They responded to each and every person and explained that they care and are working to fix the problem.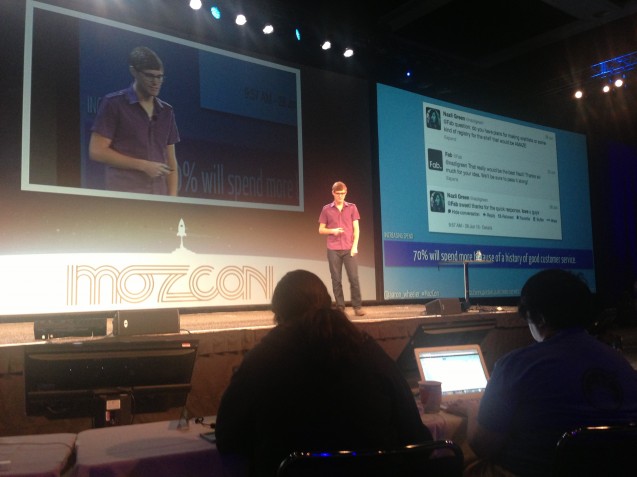 Build help strategy along with your normal info. This will help do a better job explaining things before they happen. Build your top 10 questions about feature x or product x. It'll get viewed!
Customer reviews are 12 times more trusted than descriptions from manufacturers! Use them and allow your customers to give them on your site.
Three reasons people love your company and become evangelists:
Say Thank You

I'm part of the club – people want to belong

We want to share our expertise.
People love to be apart of something. Allow them to be apart of it. I personally recommend you add something to your signature that will allow people to leave feedback.
People don't yell very much, if they do… they are pissed and just want to vent. Own the conversation and own up to it. Be honest and let them know. Typically if you are pro-active it's better than if they've already bitched out!
Sharing is caring, become a company that people want to talk about!