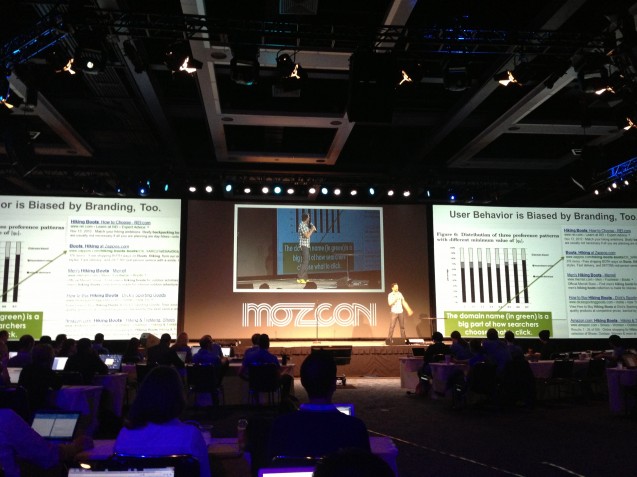 We are live from Mozcon today! Rand has taken the stage and taking about SEO and what's going on in the industry.
A multidiscipline approach is more critical than ever. We have to put aside our personal biases and realize that all channels work together holistically to create a brand.
Social is fragmenting at huge rates. Social is fragmenting, search is not. It's crazy to see how many people are using social. But think about search, the search market is 90% market share in the online world. It's dominated by one power, Google.
Rand struggles with how powerful and big Google is in the search world.
A concerning rise in data hoarding. Moz has been working on providing the data that Google took away. People are taking away the data. Are we losing the "free and open" internet? Data is being take away from us daily by people who used to provide it.
Multi device world is taking over. The smartphone is taking over. It's saying one in every three adults in the US has a tablet. Surprising to note that desktop has not shrunk in the market. Also interesting to note is that apps aren't taking away the search market.
Rand announces that Moz has now grown to 130. Goodbye to SEOmoz. We had to close it to become bigger. Moz analytical is now live!
Welcome to Mozcon, I'll be live blogging all today!