February revealed numerous social media updates, particularly on Facebook and in terms of advertising. Which of these do you think will have the largest impact?
Facebook
Facebook introduced a new mobile app to help make it easier to manage ads on the go. Users can now create new ads or monitor existing ones, as well as edit ads, budgets, and schedules.
Learn more: Facebook Introduces App For Managing Ads On The Go
Facebook provided a rare glimpse into its philosophy for counting ad impressions, revealing that the company doesn't believe ads should be charged for unless seen by a real person.
Learn more: Facebook Doesn't Charge For Ads Unless A Real Person Sees Them
Facebook launched a new advertising unit called Product Ads that allows marketers to advertise multiple products at once, or even display an entire catalog of products, and target them in different ways.
Learn more: Facebook Launches Product Ads, A Possible Threat To Google?
Photos, once known to draw best reach and engagement for Facebook pages, are now drawing the lowest according to data from social media analytics company Socialbakers.
Learn more: Photos Now Draw The Lowest Organic Reach On Facebook [STUDY]
Now you can choose who will manage your Facebook profile after you die by selecting them as your legacy contact. Once Facebook has been notified that an individual has died, his or her account will be memorialized. When an account is memorialized, a legacy contact will then be able to take over with limited access to the account.
Learn more: Now You Can Decide Who Manages Your Facebook Profile After You Die
Facebook began grading ads on a scale of 1 to 10 in its ad reporting tools. The score is assigned according to the amount of positive and negative feedback Facebook predicts your ad will receive.
Learn more: Facebook To Grade The Effectiveness Of Your Ads Before You Run Them
Twitter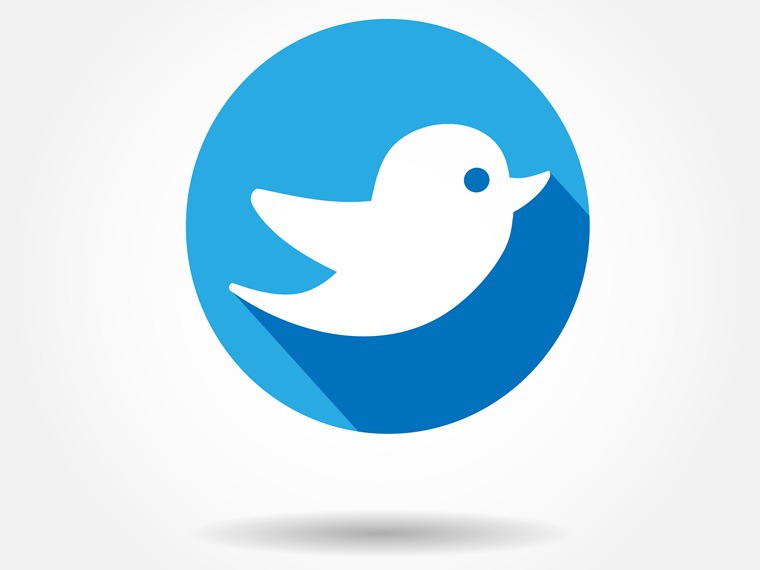 Twitter just launched its very first official WordPress plugin that combines several features previously available through third party apps, such as the ability to embed tweets, plus the ability to embed videos uploaded directly to Twitter.
Learn more: Twitter Now Has An Official WordPress Plugin, Here's What It Does
An internal memo sent out to Twitter employees revealed candid comments made by CEO Dick Costolo about the company's shortcomings in dealing with harassment and cyber bullying.
Learn more: Twitter Sucks At Dealing With Abuse And Trolls, Says CEO Dick Costolo
Twitter rolled out Quick promote, a new feature designed specifically with SMBs in mind, which allows you to quickly and easily promote a tweet.
Learn more: Twitter Launches Quick Promote, A Faster Way To Promote Tweets
LinkedIn
LinkedIn announced new ad products, including one type of ad unit that can reach LinkedIn users on websites other than LinkedIn. LinkedIn Network Display lets users buy ads through LinkedIn to be displayed on other sites around the web.
Learn more: LinkedIn Introduces Aggressive New Form Of Advertising
Google+
Helpouts, a less popular version of Google+ Hangouts, will be discontinued as of April 20, 2015. Google+ Helpouts launched in 2013 as a way for people to connect with other experts to learn new things or get advice.
Learn more: Google To Discontinue Google+ Helpouts
Pinterest
Pinterest power users with pins featuring links containing affiliate info, redirects, or pin trackers were automatically removed.
Learn more: Pinterest Is Stripping All Affiliate Links From Its Network
Pinterest is working on its own "Buy" button that could launch in as little as three to six months. The button, which is said to start out as a limited test, would give users the ability to buy products discovered on Pinterest without ever leaving the network.
Learn more: Pinterest Is Reportedly Planning To Launch A 'Buy' Button Early This Year
Snapchat
The new discover feature from Snapchat gives users a new way to discover and explore content and stories from different editorial teams. This new tool was collaboration between with various media leaders to help build a storytelling format that put "the narrative first."
Learn more: The Latest Snapchat Update Makes It Easier For Brands to Grow Audiences
Did I miss any other huge social media news in February?