The New Year is upon us and it's time to review the latest in social as well as brainstorm new social media strategies for the year.
Social networks change the dimensions and formats of images frequently and it can be difficult to stay in-the-know on the proper sizes for creative elements.
As you start to plan out your social media campaigns for 2016, it's critical to optimize social media profiles with the right image sizes if you want to stand out from the crowd. Check out SEJ's Social Media Image Sizes Cheat Sheet for an overview of the proper image dimensions for every channel.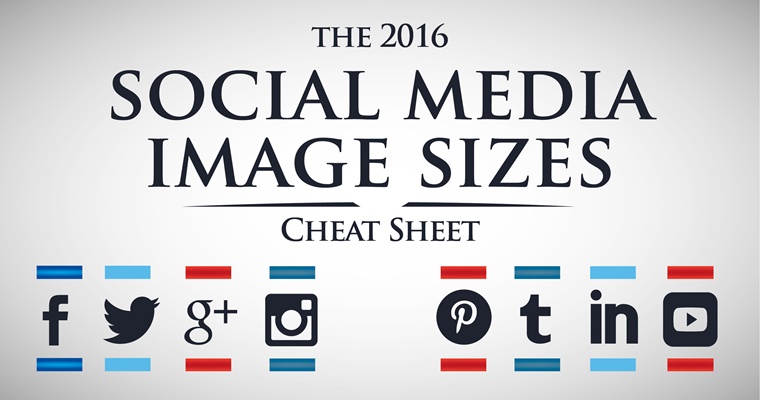 It's time to look back on the final month of 2015 and see what updates our favorite social networks announced at the end of the year.
Facebook
Facebook's infamous real-name policy — which requires everyone to use either a real name, or a name they're known by — is now going to be more efficiently enforced.
Learn More: Facebook Eases Up on its Real-Name Policy Amidst Criticism
Facebook released a new set of tools designed to facilitate better communication between Page owners and their audiences. With the number of messages being sent to Pages doubling compared to this time last year, the new features to help Page owners become more responsive to their audience from any device.
Learn More: New Facebook Tools for Better Communication Between People and Pages
The live video feature Facebook began testing with celebrities is now available to a small portion of US-based iPhone users. According to the Facebook Newsroom, this new feature will allow users to share streaming videos they are seeing in real-time.
Learn More: Facebook Releases Live Video Streaming to Limited Number of iPhone Users
Google+
The new Google+ is a place for interests, with an emphasis on its 'Communities' and 'Collections.' The new Google+ is much simpler and also more mobile friendly. According to Google, it focuses on "simple navigation and improved search" which means business' pages display less specific information than previously.
Learn More: Google Kills Off Google+ Local but is Still Committed to Local Search
LinkedIn
LinkedIn is an online professional networking site-turned publishing platform. While LinkedIn originally extended its invite to contribute articles to influencers, in 2014 they widened the publishing platform to everyone. Several individuals are setting a high bar when it comes to publishing on LinkedIn.
Learn More: 5 Examples of Experts Killing It on The LinkedIn Publishing Platform
Pinterest
Pinterest announced it will let U.S. business buy its "promoted pins" advertising product starting in January. This is the latest step by one of the technology world's so-called unicorns to build an advertising business worthy of its $11 billion valuation.
Learn More: Pinterest to Open up Promoted Pins to All U.S. Businesses
Twitter
Twitter revamped the way photos posted to its service will look, with a greater focus on a more media-heavy experience that now features uncropped photos and improved multi-photo displays.
Learn More: Twitter Improves Photo-Sharing With Bigger Images, Better Layouts
YouTube
YouTube introduced a new permanent fixture to the iOS, Android, and desktop versions of its service — a 'Trending' tab that will surface viral videos in real time. This will be the home for viral videos, especially videos that are going viral right at this very moment.
Learn More: YouTube Introduces a 'Trending' Tab, Surfacing Viral Videos in Real Time
Image Credits
Featured Image: Image by Paulo Bobita
In-post Photo #1: Jamie Spencer. Used with permission.