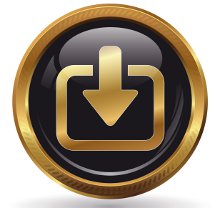 You have been working for months, putting a ton of time and energy into your project, and it is finally done. You have successfully created an app, one that you are sure people are going to love and enjoy, in fact you are so eager to get it out there that you don't even bother to have it reviewed or beta tested. Against any better judgement, you just put it onto the market as is, sure that it is exactly what people are looking for.
This scenario actually happens a lot, and unfortunately such launches fail, backfiring in one of two ways. The first is by failing to catch the many bugs that aren't immediately apparent in a skim through, dooming the app to user unfriendliness. Then the second reason is that it fails to catch people's attention like it should thanks to a lack of visibility. Even if you have a somewhat successful reputation, you could be missing out on getting a new user base by advertising through another person's site. Either way failure equals wasted resources and the potential for success here.
Of all the ways you could market, one very good way is through reviews. Getting someone at another site to review your app is a fantastic method of both spreading the word, and showing that it is a high quality app. You can also get feedback to see what others would like to have improved, added or taken out. This is a valuable resource when it comes to further versions, which in turn can be promoted gaining further traction.
While you can go anywhere and request a review, these are five sites you should definitely approach.

While you may not know it, you have probably been on one of the many sites owned and run by Ann Smarty. SEO Smarty, MyBlogGuest and TekSocial are all popular blogs that get a ton of visits every day. They are also some highly suggested sites by different blog owners around the web. TekSocial is my favorite of all of these, and the reviews are incredibly helpful if you are planning on trying out a technological product for yourself. Ann Smarty herself does a lot of reviews of apps, and is happy to take requests. You can contact her through the site to ask for a post.

No, it isn't run by Jon Stewart, despite the name, but don't hold that against it. The reviews here are updated daily, and they are both personable and useful. You can watch their videos on everything from games to productivity apps, and they are happy to review different platforms, such as desktop, iPad, iPhone, Android, Kindle and more. So don't worry if it isn't your standard Apple product app…it's still a great mobile app promotion tool.

There are a ton of writers here, and each with their own tone and way of doing things. Which makes it an interesting place do go for reviews, as you can be sure that when you ask for multiple apps to be checked out, you will be given a fair shot. After all, several people on staff could be handling it, and so they are sure to have different opinions.
4. IuseThis

Get an honest review from actual users at this interesting, simple database, app tracker and review site. It offers a screenshot section, download link, homepage link, quick reviews with feature lists, user opinions and a description of the app itself. Users search by tags, categories or keywords. Maybe best of all, users can track all their applications, on top of being able to discover new one, checking for updates, and so on.

This is probably one of the best known of all the app review sites out there. It is also one of the largest, which a massive number of video reviews for the iPhone, iPad and Android. Sadly, those are the only three supported platforms that they cover, unlike others that provide app reviews for things like the Kindle. But the videos are informative, thorough and entertaining.
What site to you use for app reviews? Let us know in the comments.
Photo credits: Gold download button – courtesy © arahan – Fotolia.com