In an effort to get more people around the world to use its Bing search engine, Microsoft is opening up its loyalty program called Microsoft Rewards to more users. The loyalty program which has existed for several years in the US is now being rolled out in the UK.
Microsoft Rewards gives people points for searching with Bing, which can be redeemed for items in the Microsoft Store. Points can also be earned for taking quizzes, entering competitions, and completing challenges.
Here's How Microsoft Rewards Works
All Bing users start out at Level 1, and can rank up to Level 2 by collecting 500 points in a single month. Level 2 opens up exclusive offers, and also allows users to earn more points per day.
All members earn 3 points per Bing search. Level 1 members can earn a maximum of 30 points per day, while Level 2 members can earn a maximum of 150 points per day. Both levels earn 30 points for completing quizzes.
See the image below for a few examples of how many points are needed for a variety of physical and digital items.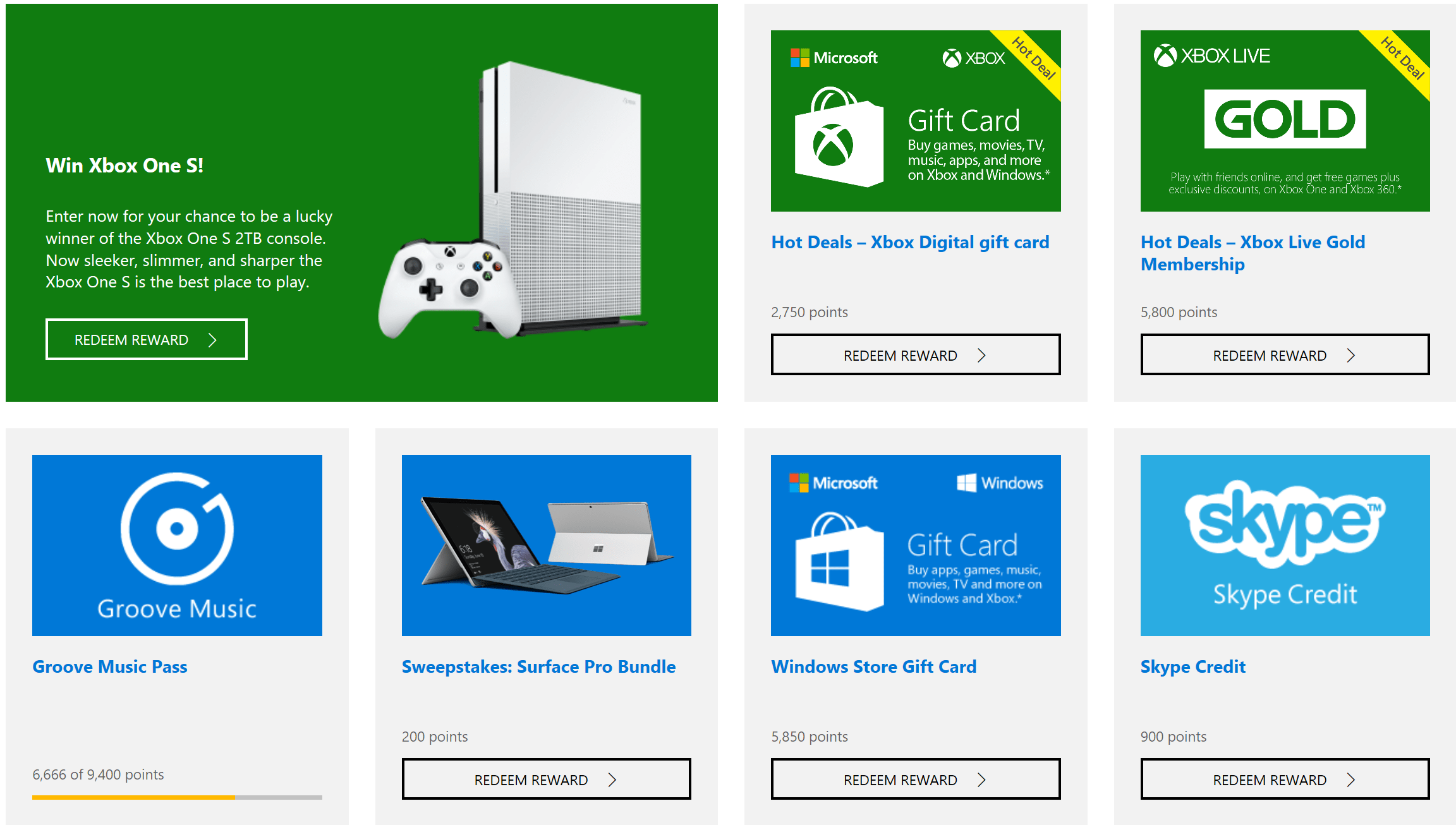 Kevin Stagg, Head of Consumer Marketing at Microsoft, said:
"Unlike other reward schemes, where you have to spend money to get points, all you have to do with ours is run your searches through Bing and points will automatically register in your account as long as you're logged in."
Users can sign up for a Rewards account here if they are interested. Microsoft Rewards is currently available in the US and UK, with rollouts in France, Germany, and Canada planned for the near future.