Microsoft announced a new AI-powered marketing product – called the Microsoft Audience Network – today at the Global Bing Partner Summit.
The ads, which offer "advanced audience targeting and brand safe native content placements" to advertisers, will span the entire consumer journey – search, the web, and apps.
Advertisers can set up and use the ads either by using Bing Ads Audience Ads search extensions, or by setting up separate Audience Ad campaigns.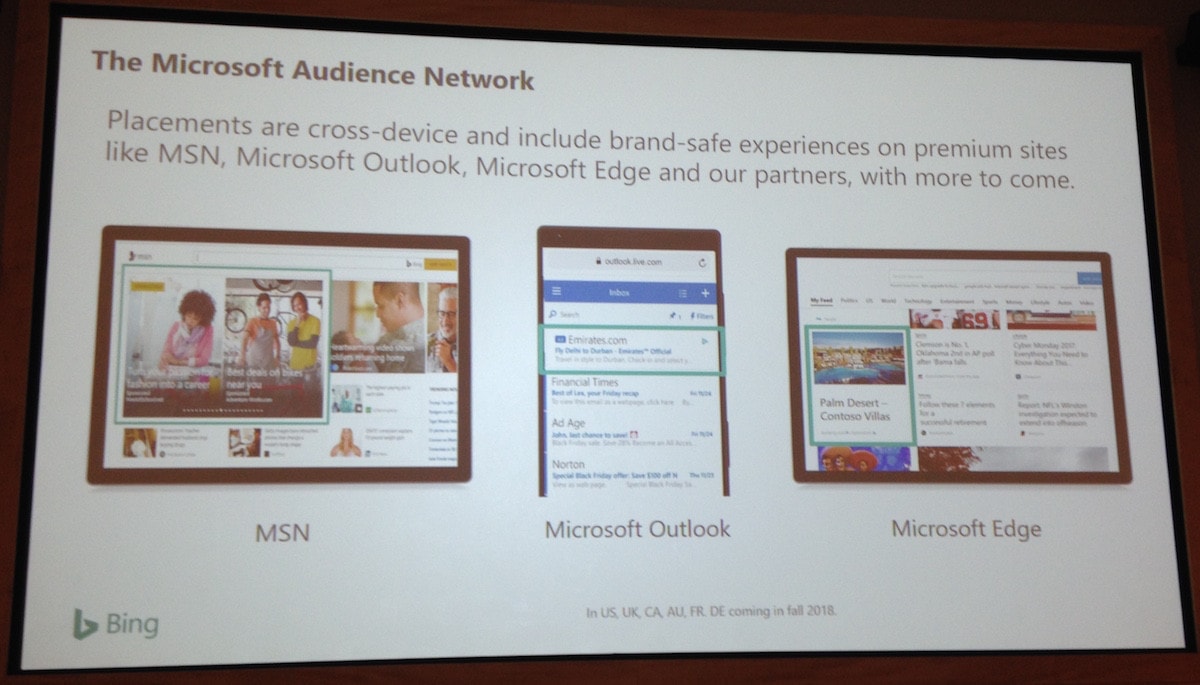 This will allow advertisers to reach hundreds of millions of consumers across MSN, outlook.com, the Edge browser, and "select high quality partner sites."
The ads will be powered by the Microsoft Graph, which analyzes billions of audience intent signals from Microsoft properties including Bing (which sees tens of billions of searches per month), MSN, Outlook, Skype, and LinkedIn.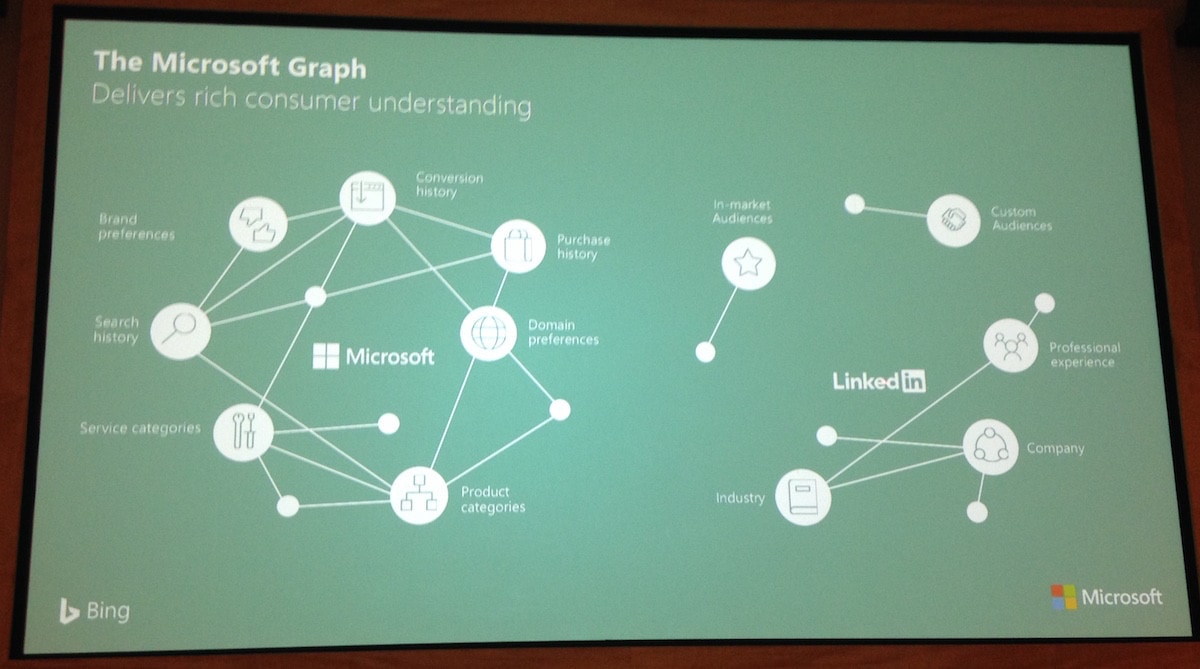 This is the first time Microsoft has incorporated LinkedIn data into one of its advertising products. Microsoft bought LinkedIn in June 2016
Basically, the Microsoft Audience Network will use search and web activity, plus Microsoft demographic data and LinkedIn profile information (place of work, industry, and job function) in combination with machine learning algorithms to serve the most relevant ad to the right person at the right time.
According to Bing Ads:
Microsoft Audience Network is built on Bing Ads platform and is powered by machine learning to guide audience segmentation, engagement prediction, personalized offer selection, and return on investment management. It also offers the convenience and power of a unified platform with Bing Ads, building on our search intelligence with a familiar experience, all to help deliver a great ROI.
The Microsoft Audience Network is now available for advertisers in the U.S., the UK, Canada, and Australia