Google has rolled out a feature that can help site owners make their images stand out in Search.
New badges within Image Search will not only help draw more attention to images, they will assist searchers in finding what they're really looking for.
For example, if a searcher is looking to buy a specific product, they can browse through images and look for a "Product" tag in the bottom left-hand corner of an image. The tag will indicate the image leads to a product page.
Google currently has badges for recipes, videos, products, and GIFs.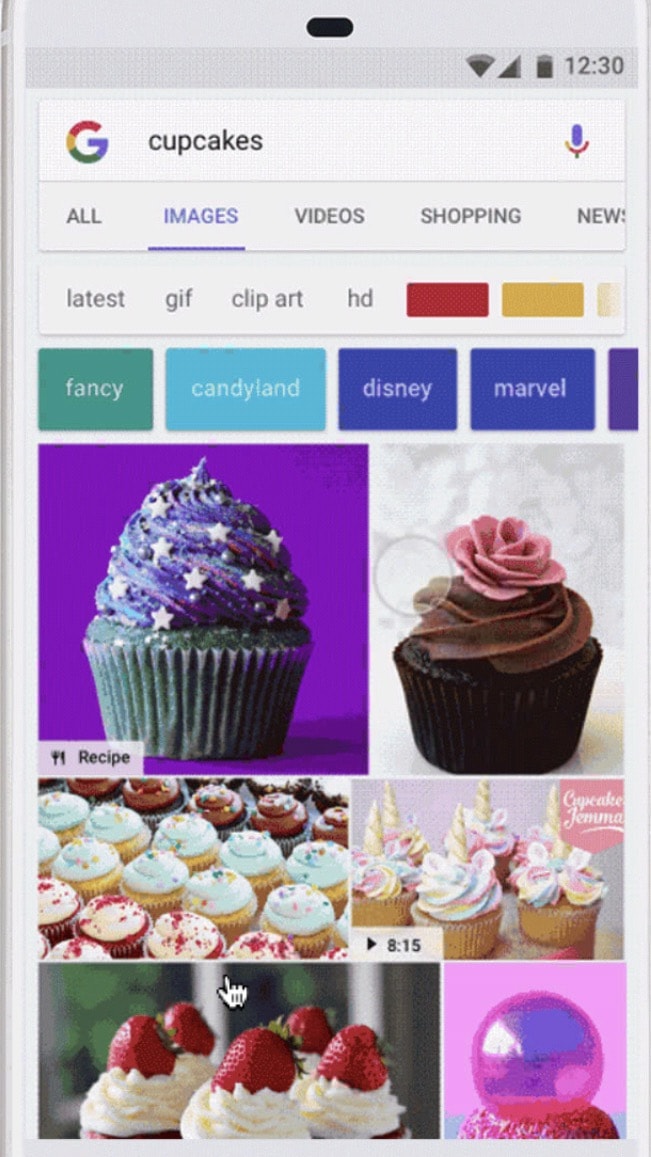 Site owners can ensure relevant badges appear on their images with the use of structured data markup.
Google's algorithms will automatically detect GIFs and assign the appropriate badge. For other image types, there's recipe markup, product markup, and video markup.
The company clarifies that using this markup will not guarantee badges will appear on your images, but it will "increase the chance." As always, you can check if the structured data has been implemented correctly using the Structured Data Testing Tool.
Badges will appear in Image Search on mobile devices. There is no support for badges in desktop search.