To expand your business, you'll need more local visitors to your website. You'll also need content if you expect those visitors to come from organic search.
You can create content yourself, but that takes time. If you don't want to make the necessary investments in content creation, then consider buying a local website or blog that already has the content you need.
Wait, You Want Me to Buy Something?
Let's look at the options for creating local content on your website:
Hire someone to create/write/post content on your website. Hiring someone, even an intern, typically costs money.
Use a current employee. While that current employee might have the proper skills to do the work, it's taking them away from doing what they were hired to do. That employee could also be you, but do you really have time with everything else you're doing?
Outsource. Outsourcing this work can be a good option, and many successfully do this. Keep in mind that like hiring a new employee, it will take some time for the person doing the work to get up to speed. Outsourcing to an agency or consultant means they aren't doing that work full-time for your business because they also have other clients.
Buy a website. Negotiating and purchasing a website or blog that already has the content you need would save you time, although it will involve some initial cash outlay.
Advantages of Buying a Local Website or Blog
There are several advantages of buying a local website or blog that has the content that complements your business:
No surprises. You already know the content and you can review it ahead of time. But you'll still need to do your due diligence first.
You'll know the traffic you'll gain. If the website you're buying has traffic coming to it, then you can pass that traffic right onto your current website.
Adding content to your site and expanding it will bring your business more exposure. If it's local (which I recommend), then you'll most likely get more local customers. You're branding your business with that website's visitors. If they aren't your customer yet, there's a good chance they'll try you out.
Pass trust and links to your current website. If you move the content from the old domain name to your own website properly, your current website will benefit. That typically means better positions in search engine and ranking for more keywords.
Acquire a new source for content creation. If you're integrating an existing blog into your website, the blog owner might be willing to continue to write and create content for you. They might be even more willing to do this if they're already a local fan or advocate of your business. In many cases, the blog owner is happy to sell his or her blog, and it might even be better for them if you pay them to continue creating content and posting to it.
Local websites and blogs have a fan base. When acquiring their blog or website, you'll typically acquire their fans as well.
Finding a Local Website or Blog to Buy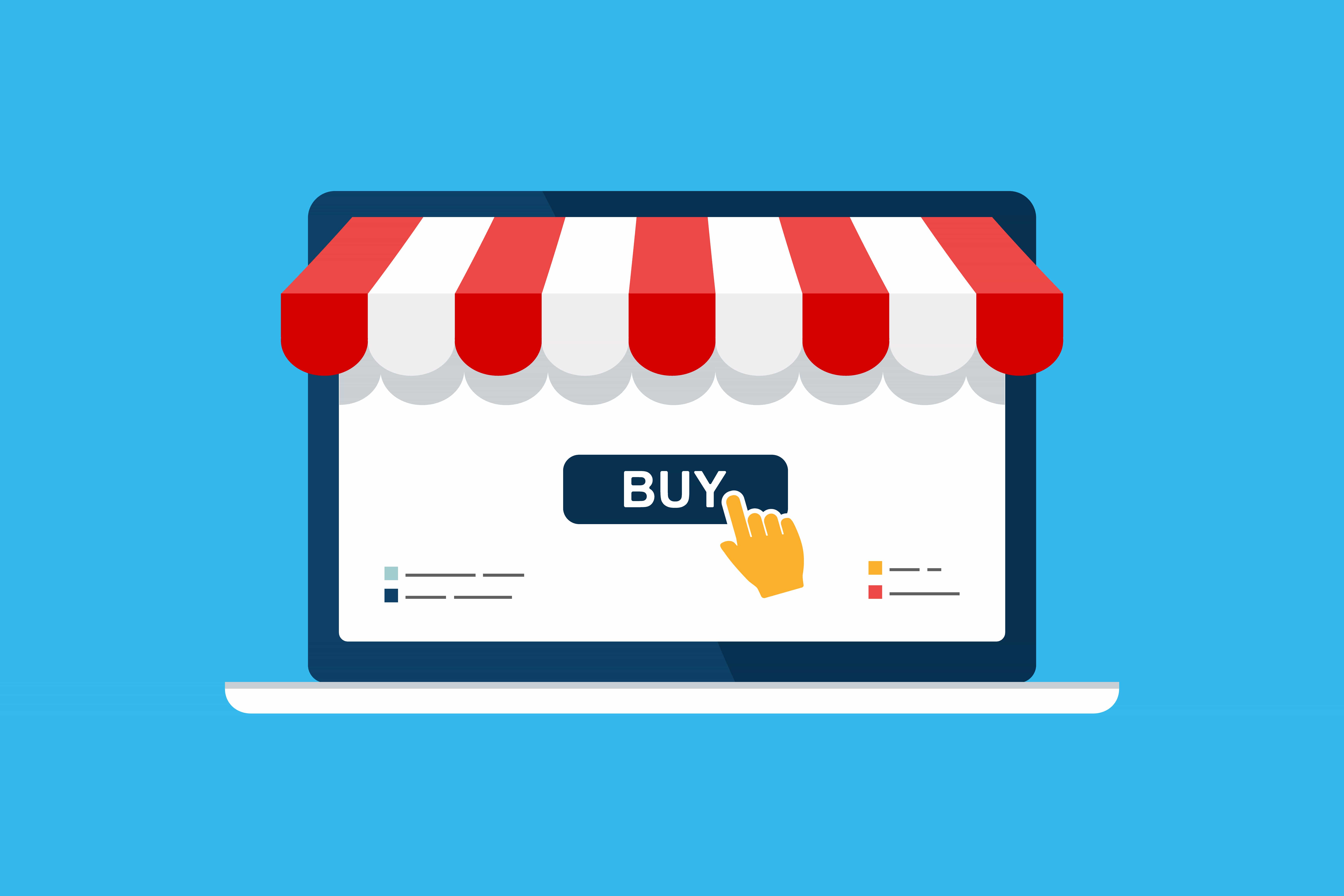 Identifying a blog or local website to buy can be difficult but it depends on your particular location and industry. You'd be surprised, though, that local blogs and local websites tend to be owned and operated by people who run the website or blog as a hobby. It's rarely their primary source of income, if in fact they are profitable.
The following are search queries you can use to start making a list of potential target blogs or websites:
CityName blog
Cityname keyword blog (i.e., CityName Restaurant Blog)
Cityname State blog
Cityname State keyword blog
Cityname local news
Cityname State local news
Also check the second and third page of search results. If you can find a website that doesn't rank in the top five positions for a keyword phrase, the website might cost less.
The website owner might be frustrated about not ranking well if they're showing up on the second or third pages of results, and their traffic might have slipped over the past few years. If you're able to revive the site's traffic through SEO and cleaning up links, for example, then even better. Even if you have to hire an SEO consultant to help revive the site's traffic, you can save a lot of money in the long run.
If you are a local business and your primary customers are doing business with you at your brick-and-mortar location, then you'll want to find a local website or blog. However, if your customers aren't strictly local and you have an e-commerce website, then buying a blog or website with content in your industry and integrating that content into your website would also work.
As an example, take a website that sells tickets to concerts all over the U.S. but also has a retail store location. Buying a website or blog that specializes in content about musical artists and celebrity pop and rock musicians would be a great website or blog to acquire.
It's oftentimes more productive and beneficial for a website or blog buyer to find the blog first based on content. That's usually better than trying to find a website or blog via a site that lists them for sale. There are typically a lot of websites listed on sites like Flippa.com and WebsiteBroker.com.
Perform Due Diligence
You need to check several things to make sure you don't buy a website that will hurt your business. Here's my list:
Check the backlinks to the website.
Check the domain name's WHOIS to make sure the site owner you're dealing with has the authority to sell the site.
Check for trademarks.
Check Google for the site's name and perform a site:domain.com search.
Perform an SEO audit on the website. There are tools you can use like SEMrush, Siteliner, and Copyscape to perform some audit tasks. Crawl the website yourself using Screaming Frog's SEO Spider or OnCrawl to discover potential issues.
Ask the site or blog owner to show you the Google Analytics traffic to the site.
As the site or blog owner to add you to the Google Search Console account. Log in and see if there are any penalties, look at the links, and browse all of the other data they give you such as search analytics. Look for any manual action on the site.
Check SEMrush's data on traffic and keywords that the site ranks for to see if there's anything fishy going on.
Check the site's archive to see how long it has been around and if posts or content have always been on the same topic over the years.
Try to stay away from websites that haven't been around long enough to get established. I prefer websites that are at least 4 years old and don't appear to have been hit by any of Google's algorithm updates in the past few years.
When in doubt, hire an experienced SEO to check on the website before you purchase it. There are telltale signs that can easily be spotted by an experienced SEO pro. Most SEO consultants or SEO agencies will provide this service, or try a service such as Verified.Domains.
Have a plan for what you're going to do with the website or blog you buy. There are a few options, but I recommend moving the content you buy to your current website.
For example, if you buy LocalCitynameRestaurantBlog.com, then you'll establish a blog on your website (if you don't already have one) and move the content there. Redirect the blog posts from the site you bought to their new location using 301 permanent redirects. You'll also want to use Google's Change of Address Tool to tell Google about the site move.
Negotiating a Price & Terms
You'll need to do some math to come up with a purchase price that makes sense for you. Some important points to consider:
Content: How many posts exist? How long would it take you to write that content? If it's five years' worth of posts, then it could take five years.
Domain name: Is it a valuable domain name?
Traffic and rankings: How much would it take to acquire the traffic via PPC? What's the average CPC for the same traffic? You can look at SEMrush to get PPC data for some of the keywords and competitors and see what they're paying.
Once you've established a price, approach the site owner and offer 25 percent of what you're willing to pay for all of the content. You might get lucky the first time at that price — or they might end up negotiating with you.
You'll most likely get some site owners who aren't willing to sell. That happens all the time. But you can also find deals.
With a few searches for "city name restaurant blog", I was able to find a popular blog that's ranking for more than 3,000 keywords in Google. Many of those keywords have over 1,000 searches a month. But it turns out that Google is currently showing "This site may be hacked" in the search results next to the site's listing. I'd buy that website in a heartbeat and offer a deal since the site's hacked. I could easily remove the hacked content, clean it up, and use that website.
Another option would be to keep it on the same domain name. I'd pay a monthly fee to the current blogger to maintain it (and make sure it doesn't get hacked again!).
Successful Content Integration
I've worked with several e-commerce websites and local businesses that have purchased blogs and websites and integrated them into their current website. In one case, the business sold motorcycle parts and accessories, mainly specializing in motorcycle racing parts. They purchased another website that specialized in news for their industry, covering motorcycle racing.
The e-commerce site wanted to appeal to all the visitors of the motorcycle racing news website. The e-commerce site bought the motorcycle racing news website and moved it to a sub-domain on their current domain (on a news.domain.com sub-domain). Adding thousands of news pages (even though a lot of it was old) helped the rankings, traffic, and visibility for this retailer. The employees who ran the news website continued with their jobs.
Finding a current website or blog that you can purchase may or may not work in every case. Certainly there has to be an established website or blog in your industry or in your location. In many cities, that's just not possible because the website or blog doesn't exist.
If it does, though, you might find a deal. Combining websites and moving a site's content isn't as difficult as it might seem.