This is a sponsored post written by Synup. The opinions expressed in this article are the sponsor's own.
2006 was a great year. Marketing was so uncomplicated, and it was so much easier to manage location marketing and data. All you had to do was ensure that your core geodata (Name, Address, and Phone) was accurate across the top five directories and you were set.
But 2016 is not 2006. And, location marketing is a lot more complicated – more moving parts, more places to stay accurate and customers discovering local businesses across many devices.
A lot of marketers and businesses still do not realize how big of a challenge location data is. In a survey by Placeable, it was found that 67% of Respondents Found Incorrect Business Information Online.
Is your business information correct online? Find Out!
Now, there's more to add to that mix…
Though core geo-data is still the most important driving factor for local search discovery, consumers have started looking for things beyond just that. You need to ensure your menu has the right information; your hours are always updated, and more.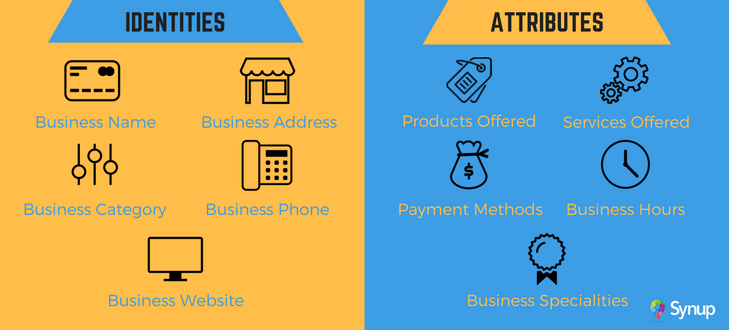 In Google's terms, it's a case of identities and attributes.
Identities are your business NAP information alongside other foundational data such as "Business Category" and "Website Address" are the primary fields of your location data.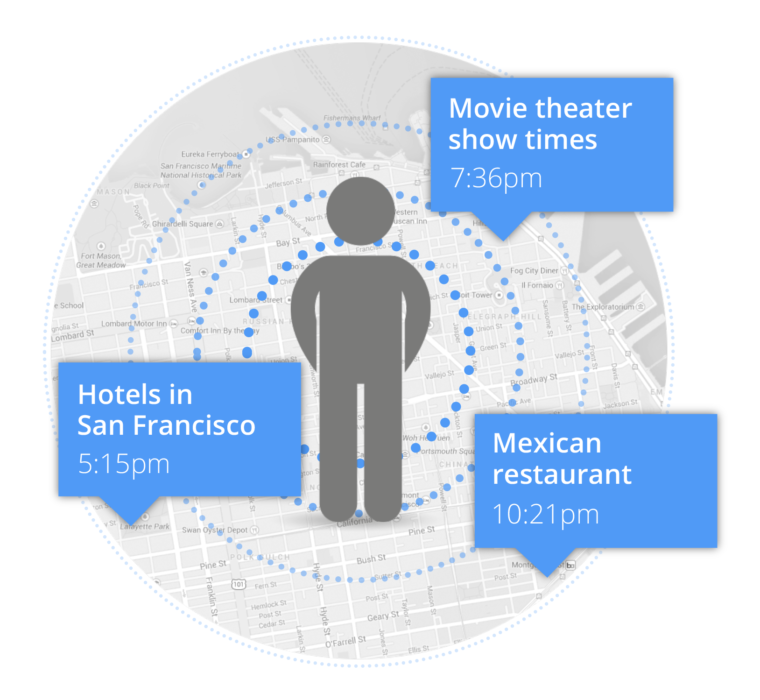 Attributes are the next layer of descriptive information such as hours of operation, products offered, payment methods etc. Some attributes are even business specific – for example movie theaters can have "Show Times" as an attribute, a restaurant can have a "Menu" as an attribute.
Identities help your customer find you. Let's say your business "Monkey Bar" has just started billboard promotions, then you can expect a lot of people searching for the term "Monkey Bar" after looking at your billboard. Here, your identities will help the customer find your business. If your identities are wrong (essentially your NAP is incorrect) then your customers may never find you and head to your competitors instead.
Identities and Attributes are important for different reasons – identities tell customers where and how to find your business when they search for your business or related keywords. Attributes provide your customers with additional information which would give the searcher more reasons to visit your store.
In short, while identities ensure your business visibility on searches, attributes are what turn the searches to actual business.
Changing Consumer Communication Patterns
Advertising was once a one-way channel of information where the brands narrated the story and the consumers (as they are aptly named) consumed the information. That's no longer the case. Today, modern consumers are both consuming and creating information – in the form of reviews, tweets, blogs, social media posts, and more.
The power of social media cannot be denied. Businesses live and die by online reviews; garnering engagement on multiple online platforms such as Yelp, Facebook, Google, and Foursquare.
A recent survey showing that 88% consumers trust online reviews as much as personal recommendations. Even Google says that bad service is bad for business. Though Google states that reviews will not change your rankings, how many users will click a result with a good star review as opposed to a bad one?
An Evolved Web
Whenever we want to know something, we turn to our smartphones. A couple of clicks and searches later – Voila! Because of this shift, consumer behavior has changed drastically.
Searches such as "restaurants near me" or "buy Z" are on the rise. These searches show consumers act more impulsively, and this behavior arises from the knowledge that they can verify each purchase on the go. A study by Google threw up some pretty interesting results:
50% of consumers who conducted a local search on their smartphone visited a store within a day.
18% of local smartphone searches led to a purchase within a day.
With a whole world of information at our fingertips, consumers want what they want when they want it. Hence, it's vital that your business is there when people are actively looking to learn, discover, find, or buy.
Managing your Location Data with Synup
Why does your location data need to be managed?
Well, 67% of the people in a survey say they have encountered incorrect business information on the internet, and you want your business to be in the other 33% .
Synup takes your business information and pushes it to several business directories and data aggregators. It also fishes out and suppresses duplicate listings for your business.We build social proof by listing your business accurately and consistently on several high authority websites.
Now that you can be found, you need to be liked by customers, and what's the biggest online proof for good businesses? Online reviews.
But, keep in mind, a customer writing a review is not the end of a review cycle, rather most platforms allow businesses to respond back to these reviews. You must reply to all reviews – especially bad reviews.
Synup makes it simple by consolidating all your reviews into an easy to use, integrated platform. That makes it simple for your business to engage customers and control your online story.
Several vendors offer citation management, keyword tracking, and reputation management as separate services, which may cost you hundreds of dollars. Synup keeps it simple and transparent by offering you the entire Local Marketing package at just $30/month.
Synup For Marketing Agencies
We started as an agency, which means we are able to craft our agency offerings with an in-depth understanding of the inner-working of an SEO agency.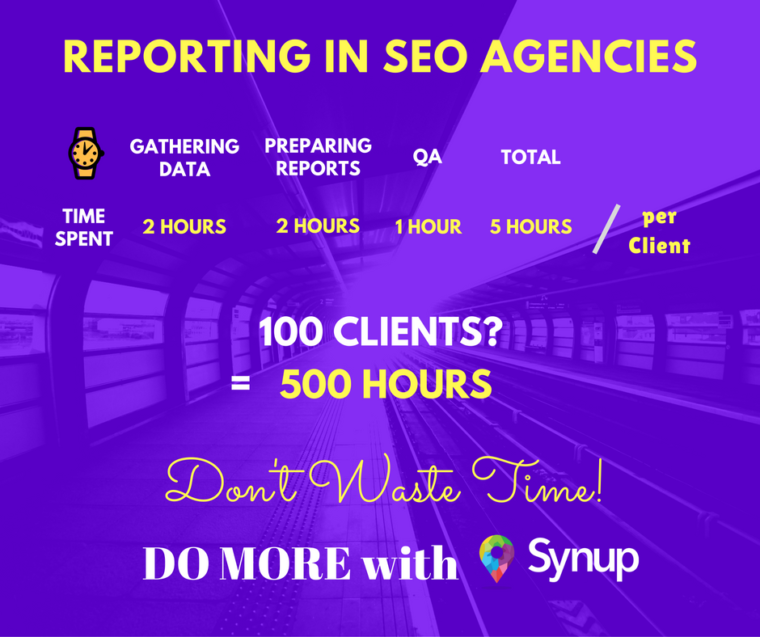 Synup offers a completely white-labeled version of its SMB service for agencies.
Agencies also get a lead-generation tool for client prospecting.
Synup tailors its agency offerings on a case-to-case basis to provide agencies with a complete local marketing package
Location Management is paramount importance for your business. Not tomorrow, but today – we are all searching for businesses on our phones, every day. Ignore it at your own peril.
To learn more about Synup's services you can write to us at hello@synup.com or visit our website – synup.com
Image Credits
All images by Synup. Used with permission.