Going local is one of the most effective ways to build links and connections.
I have already looked at a few ways to search for relevant Twitter updates related to some location. Today I am adding a few tools to find local blog posts and forum discussions.
Placeblogger is my favorite resource to find location-based discussions and articles. It has a fairly large database of US cities it tracks and a huge index of local blogs.
Each page dedicated to a particular location contains a list of discussions, each listing has a short extract from the post, date when the article was published and the source blog name. Besides, you'll see the list of local blogs recently added to the list and recent photos: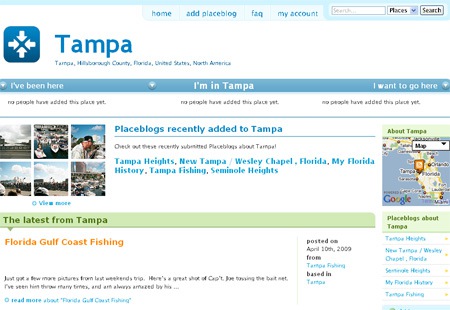 Outside.in tracks "news, views, and conversations in 11,860 towns and neighborhoods." For any location you are interested in you will get a number of listings where you'll see:
link to the source;
an extract from the story;
source domain;
location tags;
event tags.
You can also filter local event by category.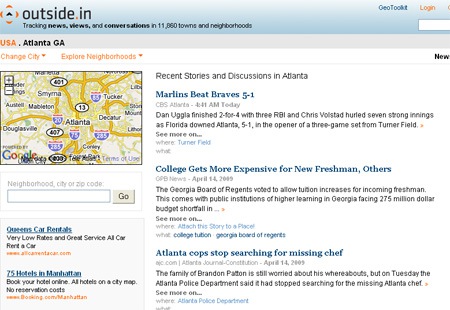 Everyblock.com is the most advanced service in terms of details it offers for each location. It lists local details for any neighborhood or address inside the city. Unfortunately, it only lists events for the few cities, which are:
Charlotte
Los Angeles
Miami
New York
San Francisco
San Jose
Washington, DC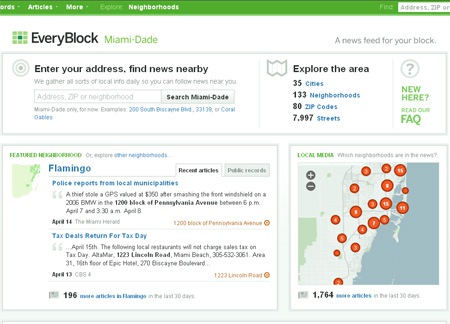 Another cool site that tracks only few cities: patch.com
Are you using any tricks for local link building? Please share them?