Welcome to our live coverage of the OpenAI DevDay keynote, broadcasting directly from the vibrant heart of San Francisco.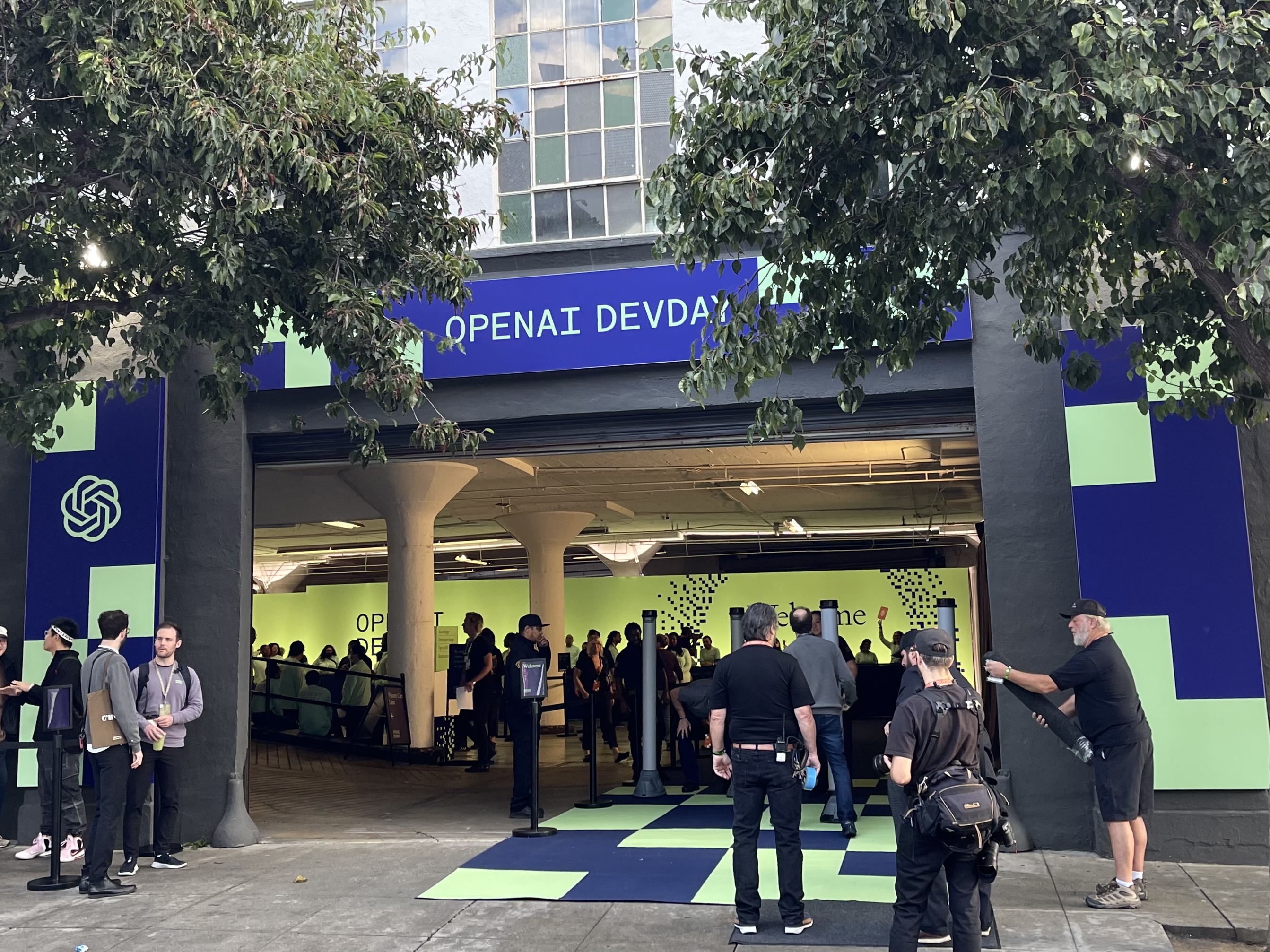 As the buzz of anticipation fills the air, we're poised on the edge of our seats, eagerly awaiting the insights and revelations set to unfold.
Today, Sam Altman, CEO of OpenAI, takes center stage to reveal major announcements and advancements that could change the landscape of AI.
Whether you're an AI enthusiast or an in-house marketer, our live blog will ensure you don't miss a beat of this groundbreaking event.
Introducing Custom GPTs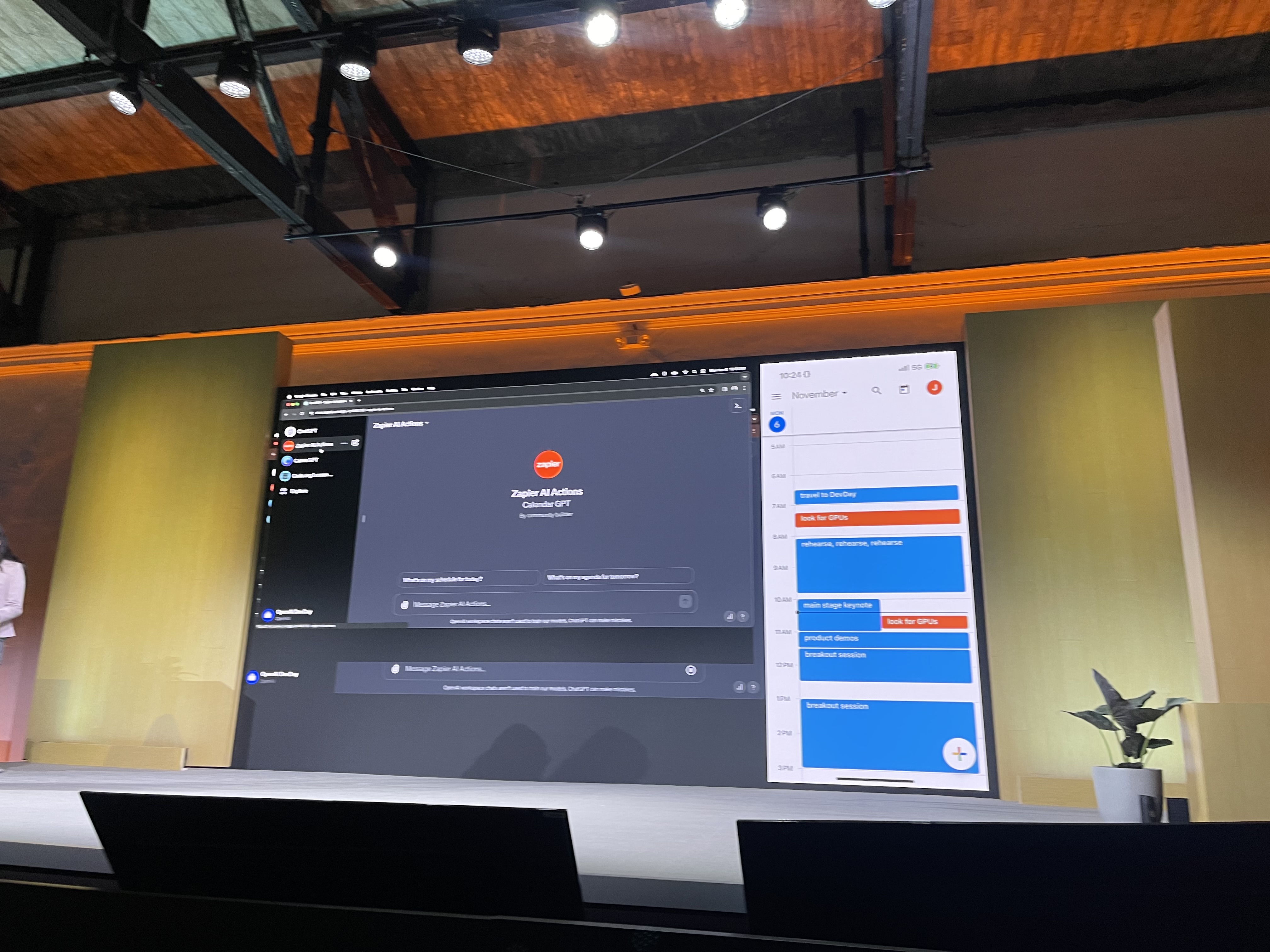 OpenAI is taking the first step in gradual deployment of GPTs – tailored ChatGPT for a specific purpose – for safety purposes.
Examples:
Code.org Lesson Planner custom model GPT for elementary school teachers.
Canva GPT to create images inside ChatGPT and take you to the full Canva editor for customization.
Zapier GPT will help ChatGPT perform actions across 6,000 applications.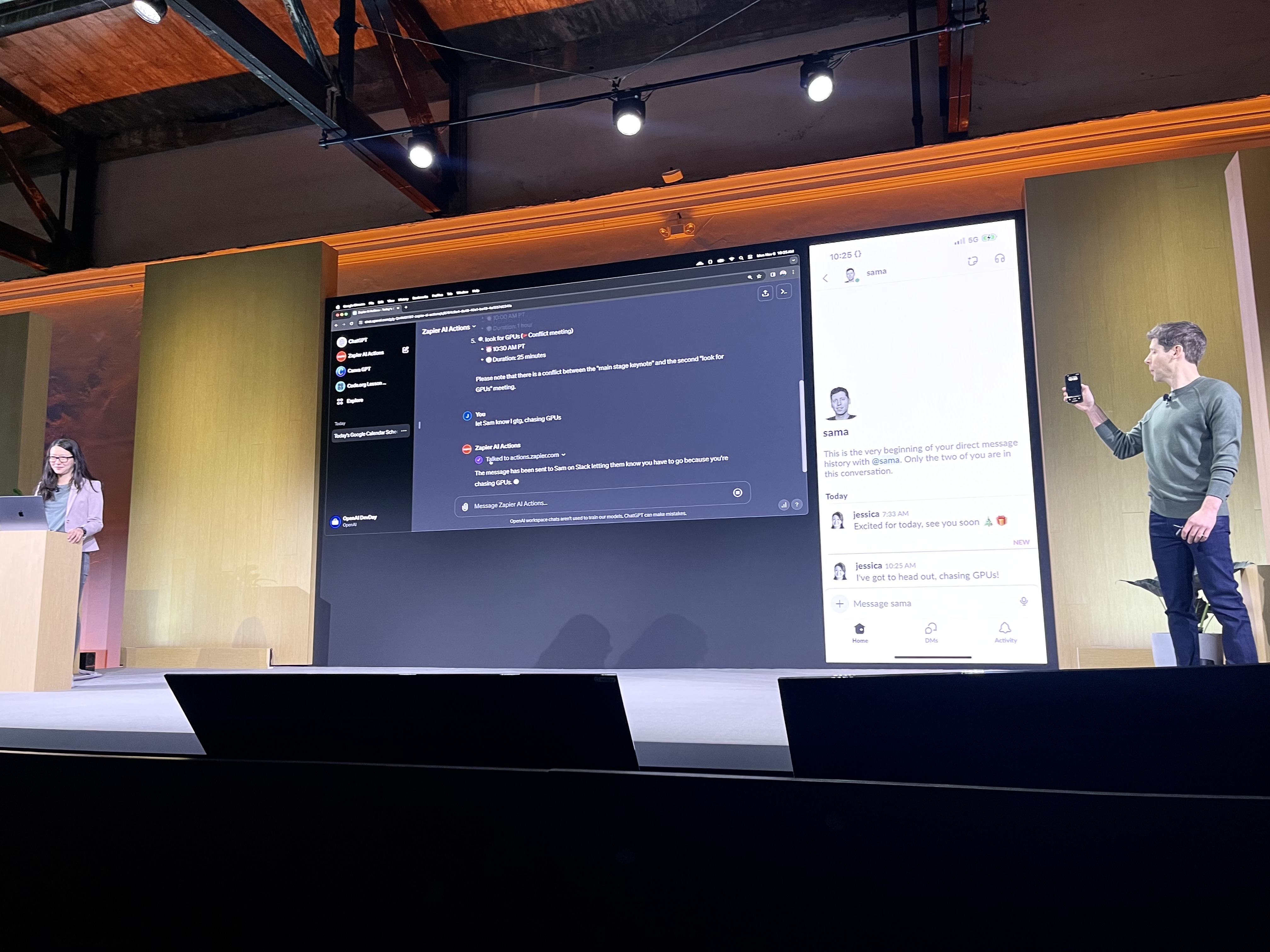 You can build the GPT with natural language as opposed to coding and upload files for context.
GPTs can be private or shared publicly with a link.
Enterprises will be able to make GPTs for company.
The GPT store will feature publicly accessible models.
Revenue sharing: developers of popular GPTs will get a share of revenue.
ChatGPT now uses GPT-4 turbo with current knowledge.
It also knows which tool to choose for a task with GPT-4 All Tools.
Microsoft CEO Satya Nadella joined Altman to announce deeper partnership with OpenAI to help developers bring more AI advancements.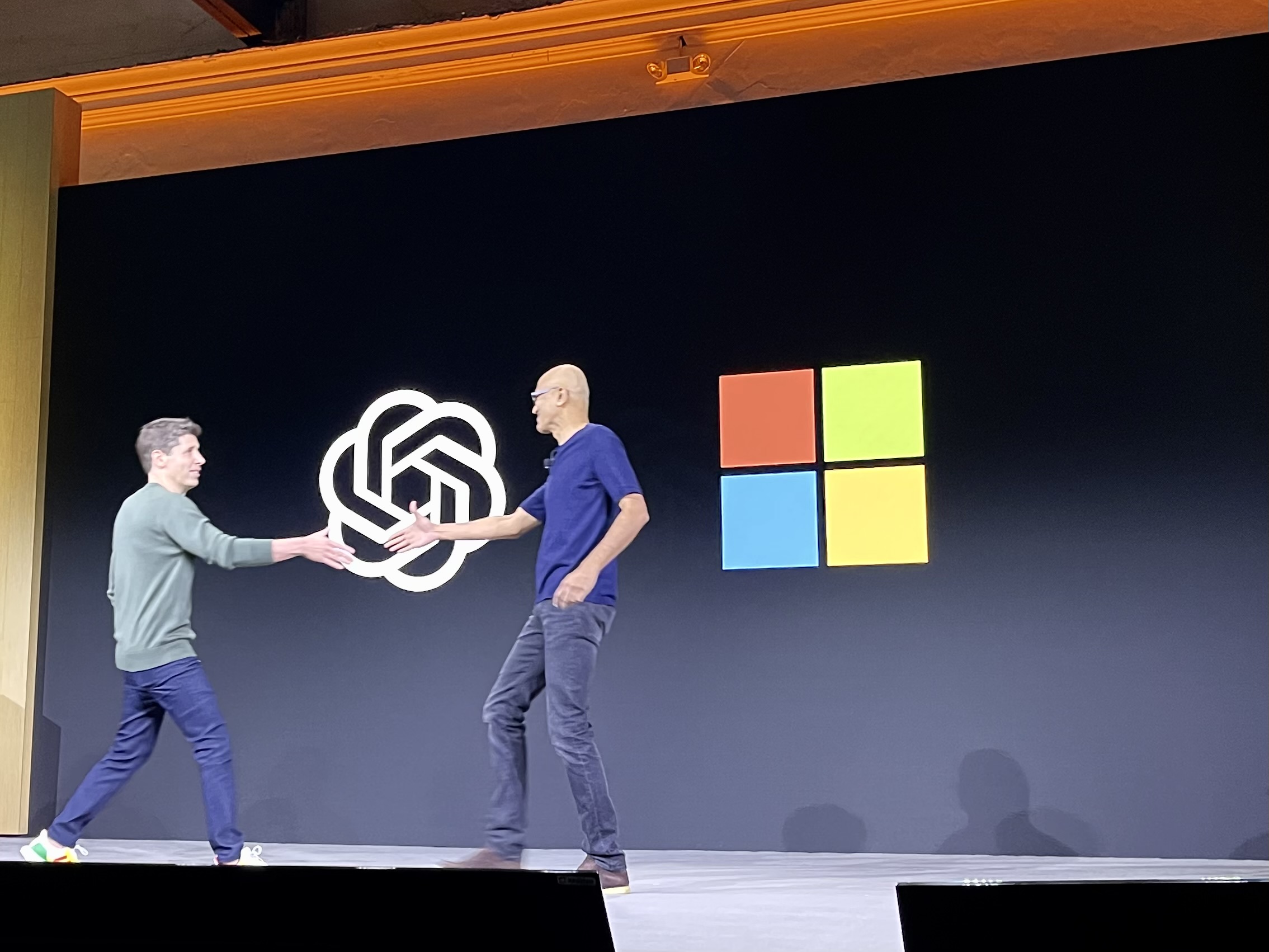 GPT-4 Turbo is the leading industry model. It will now cost 3x less for input tokens and 2x less for output tokens.
OpenAI introduces Copyright Shield to protect ChatGPT enterprise and API customers from copyright lawsuits.
OpenAI launches its newest model, GPT-4 Turbo.
GPT-4 Turbo will offer a longer context window that can handle 300 pages of information.
There will be more control with JSON Mode.
Reproducible outputs rolling out in beta today.
Better knowledge with a cutoff date of at April 2023.
New modalities – DALLE3, GPT-4 Turbo with vision, and text to speech.
TTS can generate natural audio with several voices to choose from.
Open source Whisper V3 now available.
ChatGPT has over 100 million users including 92% of Fortune 500 companies.
OpenAI has got great stuff to announce today.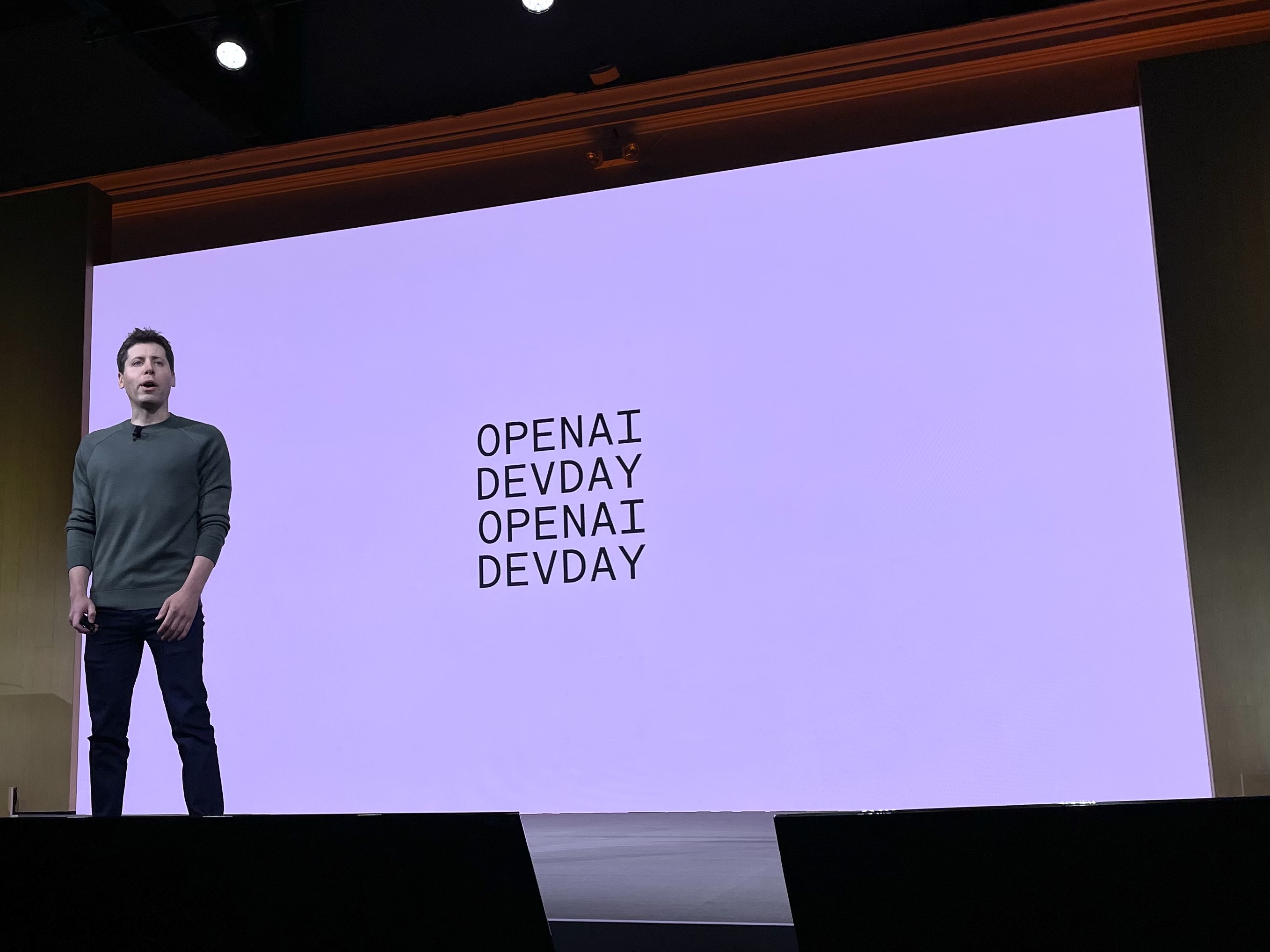 Featured image: jamesonwu1972/Shutterstock