LinkedIn is streamlining the process of asking for and receiving referrals from contacts.
Applicants are 4 times more likely to hear back from a recruiter after getting a referral, LinkedIn says. Now it's going to become easier to identify individuals in your network who can connect you to jobs with other companies.
Called 'Ask for a Referral,' the new feature allows users to do just that with the click of a button.
How to 'Ask for a Referral' on LinkedIn
Start by navigating to the LinkedIn Jobs section, then use the new "In Your Network" filter to sort by jobs where you already know someone.
Near the top of an individual job posting you will see the option to "Ask for a referral." After selecting that option, LinkedIn will bring up a list of connections who you can ask for referrals from.
Choose the individual you'd like to contact. LinkedIn will then bring you to a message editor with a pre-written message asking for a referral. The message can but customized however you wish before sending.
LinkedIn suggests adding the following information to referral requests to make them more personal:
Remind the individual how you know each other
Point out things you may have in common, such as education and work history
Suggest why you believe you're a good fit for the job by highlighting skills and relevant experience
Indicate why you're interested in the job in the first place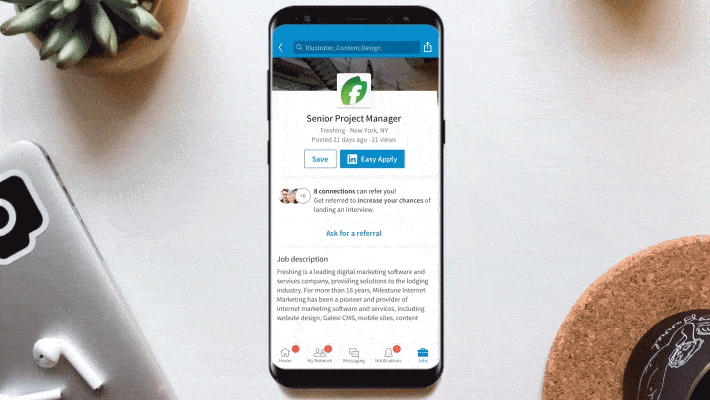 LinkedIn will share further tips and insights as this feature matures. For now it is only available on the desktop interface.