LinkedIn is working on a series of changes to sponsored content that are designed to generate more actionable clicks.
The company emphasizes that these changes will lead to "higher quality" clicks, in the sense that they will better assist businesses with achieving their marketing objectives.
As an example, mobile ads with longer copy will display the full text when users tap on the "see more" button.
Previously, when users tapped "see more" they would be sent to a landing page or lead gen form. So they never actually got to see the full text in the ad.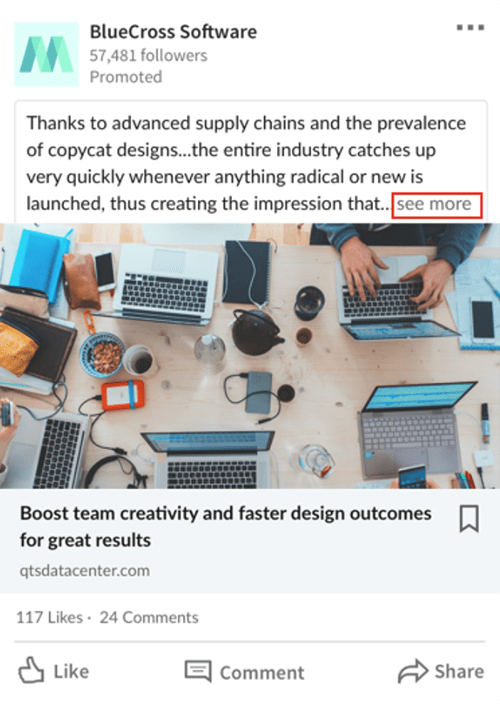 When LinkedIn rolls out this change, which is said to happen gradually over the coming weeks, clicks on "see more" will become free.
As a result of "see more" becoming free, LinkedIn notes that advertisers may see a decrease in campaign click-through rates or an increase in CPC.
That's because clicks on "see more" will no longer be counted as billable clicks. A click will only be counted when users tap on the link included in the ad.
With that said, advertisers will likely see better ROI from their LinkedIn campaigns since a greater share of paid clicks will be coming from people who intended to be taken to another page.