LinkedIn has teamed up with Google-owned company, Tenor, to integrate GIFs into direct messaging.
Tenor was acquired by Google only weeks ago, but continues to operate as an independent brand. It would appear that includes being able to integrate its services with products from other companies.
Google utilizes Tenor to power its GIF search, which is also what it will be doing for LinkedIn. Tenor will allow LinkedIn users to search for GIFs within messaging and send them to others immediately.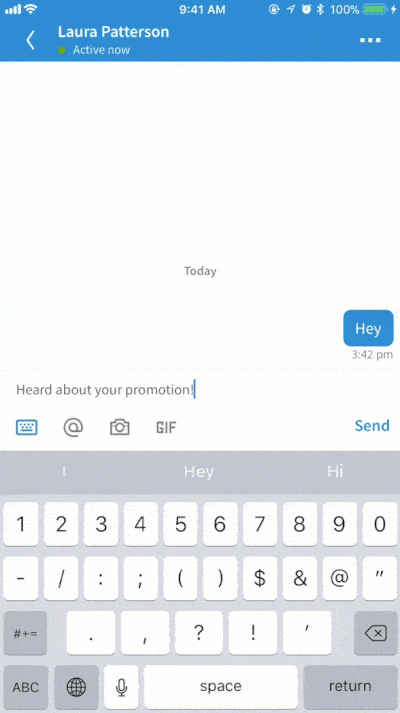 LinkedIn says 7 in 10 Americans use GIFs and other visuals in conversations, which includes work communication.
It can certainly be suggested that GIFs are an odd fit for a professional network, but there are no shortage of GIFs being sent through other professional channels like Slack and email. So it stands to reason GIFs would be welcomed on LinkedIn as well.
With that being said, LinkedIn adds the following disclaimer:
"Just make sure to take into consideration if it's acceptable in your workplace — think about your company's culture, your professional relationship with the person, and the industry you work in to decide if it makes sense to send a GIF."
GIFs in LinkedIn messaging are in the process of rolling out now, and the company says the feature will be available worldwide in the coming weeks.