Affiliate link building is like commissioned sales for the 21st century.
The concept is simple: With an affiliate marketing program, brands and businesses select leading influencers to promote a service or product by using a unique affiliate link.
Affiliate link building provides businesses an opportunity to earn additional sales through user-generated content. Profits are shared with influencers based on the number of links clicked or purchases made.
3 Benefits of Affiliate Link Building
Affiliate marketing is an effective way to gain exposure, drive traffic, boost conversions, and increase sales.
Let's take a look at the three main reasons your business should be using affiliate link building strategies.
1. Easy Tracking
Affiliate marketing tracking software monitors the affiliate program and tracks links. When your company joins an affiliate network, the network's program tracks the numbers for you.
Being able to track the effectiveness of each campaign or influencer is an essential part of an effective affiliate marketing strategy.
Some affiliate marketing programs provide detailed reports based on different marketing tools used, such as text links or banners.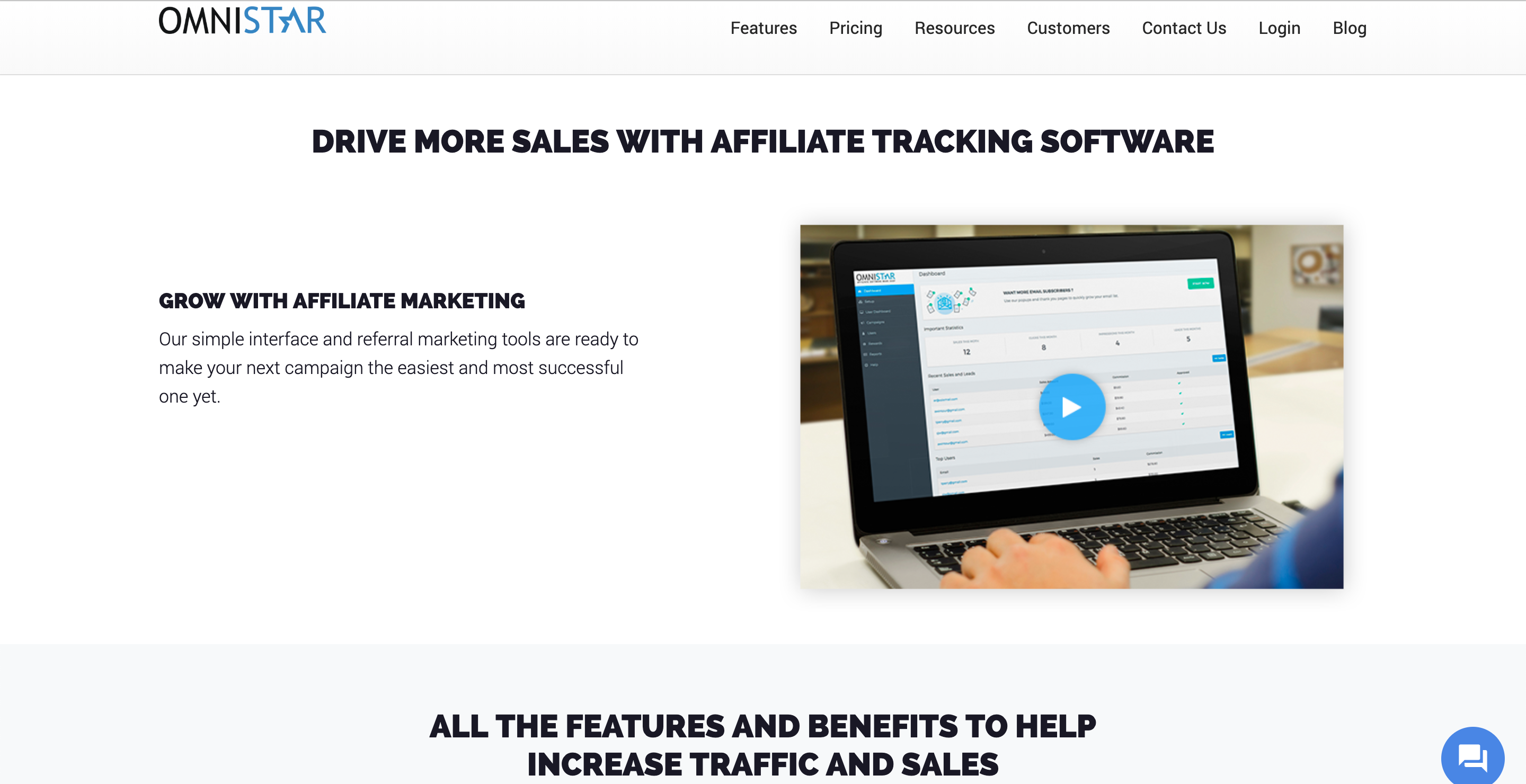 2. Targeted Ads
If your business is running an in-house affiliate program, you have the freedom to accept influencers to join your program based on their reach and relevance.
When your business is partnered with an influencer through an affiliate network, there are steps in place to ensure that the influencer will reach your target audience through their content.
When an influencer creates new content using their affiliate link, their campaign (your advertisement) has the potential to reach your target audience in high volumes through channels like social media and the influencer's website.
3. Cost-Effectiveness
Affiliate link building can boost conversions and increase sales with minimum effort and investment.
When setting your business's marketing budget, consider these four costs for affiliate marketing:
Platform
Will you be running an in-house program, or joining an affiliate network?
Running an in-house program may be more expensive and take more time initially, but is lower-cost in the long run.
It gives your business full control over every aspect of the affiliate program and enables you to communicate directly with your influencers.
Joining an affiliate network is much cheaper to begin with, but might not be as cost-effective in the long run, since the network itself does take a fee.
This means a lot of the initial work is done for you, including selecting influencers, tracking, reports, and even issuing payments.
Creatives
Whether you choose to run an in-house program or join a network, your affiliate marketing program will require creatives.
That is, graphics and images for banners, copy for text links, videos and flash content, and any other tools that your influencers may use to promote your service or product.

Product Feeds or Landing Pages
If you're running an in-house program, provide a detailed product feed to your influencers, including product names and descriptions, prices, categories, and creatives associated with the product.
The product feed serves as a resource for influencers when they're preparing a new campaign.
If your business is selling a service or has a limited number of products, another option is to set up a unique landing page for each influencer.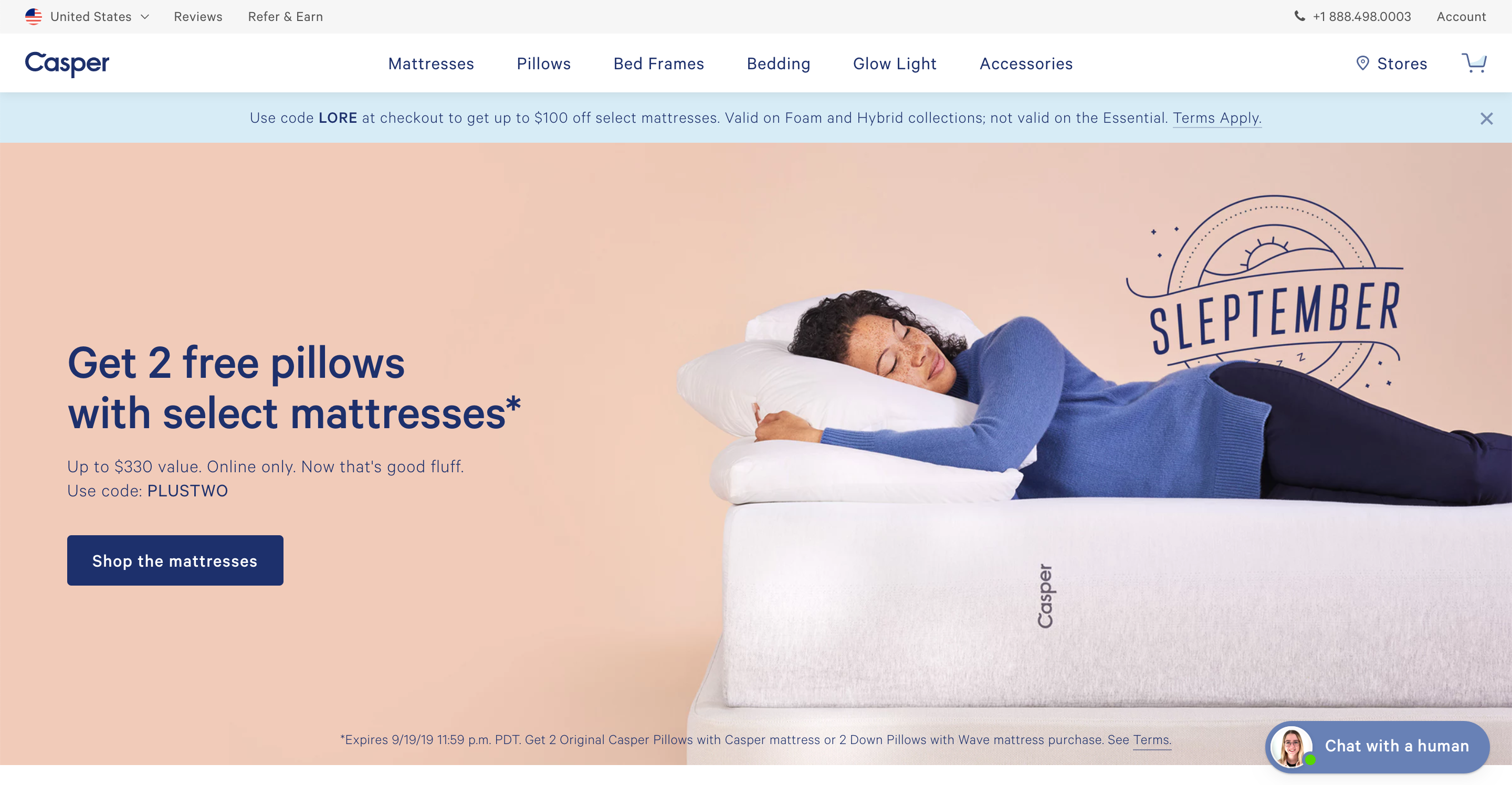 Program Management & Compensation
Your business will need to hire an Affiliate Marketing Manager to:
Recruit and onboard influencers.
Create and monitor rules and policies.
Communicate with affiliates (or with the network).
Regularly update and optimize the affiliate program.
And more.
And you'll need to compensate your influencers!
Profits are shared with influencers based on the number of links clicked or purchases made, at a rate that you choose.
Keep in mind that if the commission rate is too low, many influencers may opt-out.
How to Start Affiliate Link Building (Correctly)
Keep in mind that like any other marketing tactic, there's a right way – and a wrong way – to start affiliate marketing.
Now that you understand why your business should be using affiliate link building strategies, let's take a look at how to implement affiliate link building strategies.
1. Have a Plan
Your first step is to get organized.
Implementing any new marketing strategy without a plan of action is a recipe for disaster, and it isn't any different for an affiliate marketing strategy.
Plan your budget, decide which platform you'll use, determine how you'll select influencers, and set your commission rates.
Create a timeline and a content calendar, design your creatives, and watch your competitors. The time you put into planning your strategy is invaluable and will set you up for success.
2. Communicate Consistently
Your Affiliate Marketing Manager should be an expert communicator.
They need to:
Be willing to reach out to your influencers personally.
Always keep your influencers updated on new products or campaigns.
Provide current copy and creatives.
Many companies use forums or private Facebook groups to communicate with their influencers.
3. Build Relationships
The Affiliate Marketing Manager needs to be willing to assist your influencers and provide support when needed.
Asking your affiliates questions and sending polls to request feedback will let them know that your business can be trusted, you're listening, and you want to work with them.
When you begin affiliate marketing, your influencers are partnering with you. Their voice is your asset.
4. Be Open to Change
Monitoring and checking numbers and metrics is crucial to the success of an affiliate marketing program.
You need to be able to understand what works and what doesn't, and you'll have to make decisions based on new information about your KPIs and ROI.
Follow each campaign with a keen eye. Run some A/B tests with different campaigns and different influencers.
Using affiliate marketing doesn't mean a business gets to sit back and watch while their numbers increase. Get involved and be open to making changes to your strategy.
It's Time to Build Your Affiliate Marketing Strategy
Affiliate link building is a growing and ever-evolving channel of marketing that more brands and businesses are integrating into their overall marketing strategies.
There's a lot of freedom with affiliate marketing: you decide which strategies to implement – and which influencers you want to work with – for your content and exposure.
Affiliate link building is about performance marketing, with a focus on content that is going to reach your target audience naturally, benefiting both your business and your affiliates.
Summary
Timeframe: Month 8, then ongoing monthly
Results detected: 4-12 months
Average links per month: 30
Tools:
Affiliate marketing platform
Affiliate marketing tracking software
Benefits:
Easy tracking
Targeted Ads
Cost-effectiveness
---
Image Credits
Featured Image: Paulo Bobita
All screenshots taken by author