We conducted a poll during Kelsey Jones's recent webinar about harnessing your podcast network. The results revealed that 27% of the attendees have a podcast while 50% are planning to have one.
This is not surprising. In fact, Edison Research stated, "Podcasts continue to be effective ways to reach affluent consumers who exhibit ad avoidance behaviors." Also, there is an increase in podcast consumption over the past decade.
A podcast undergoes a process. This includes choosing what topic to cover, buying the right equipment, and pitching to your prospective guests. And it doesn't end there. You have to promote it to your network, as well as share and re-share it on social media.
But these are all part of the front-end process. You also need to leverage your guests and audience's network to maximize your podcast's potential.
Why You Should Care
What's the difference between a podcast guest and a podcast audience, anyway?
Your podcast guest is the person talking with the host. Your podcast audience is the people who listen to your program.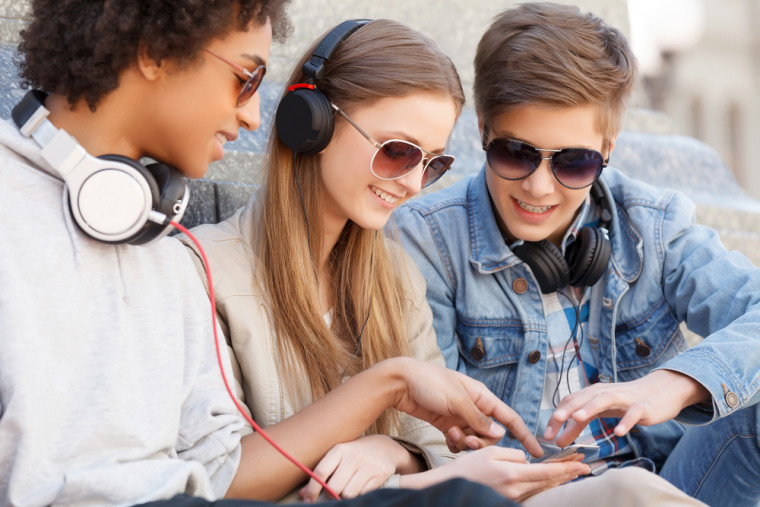 If you want your podcast to succeed, it's important that you care about these two networks. Here's why:
Birds of the Same Feather Flock Together
As cliché as it sounds, like-minded people really do hang out together.
Your guest and audience will be compelled to share your podcast to their network if you produce content they care about. And this is not just any network. These are groups of people who share the same interest as your guest and audience. This shared interest is what makes them your potential audience.
Community Building
Harnessing your podcast's guest and audience network allows you to build a community around your content. An active community increases engagement on your podcast, which makes it popular.
Organic Growth
The community you build enables organic growth for your podcast. This occurs when your guest or your audience recommends your podcast to their network. This is a basic example of word-of-mouth in the digital world.
Not Everyone Thinks About It
Remember the front-end process mentioned earlier? This is what podcast producers usually do. Although it's a good thing to do, you shouldn't settle on just one end of the spectrum. Capitalize on the network that you already have access to.
Leveraging Your Guest's Network
Your podcast doesn't end as soon as you're done recording. It's important that you make it as easy as possible for your guests to share your content.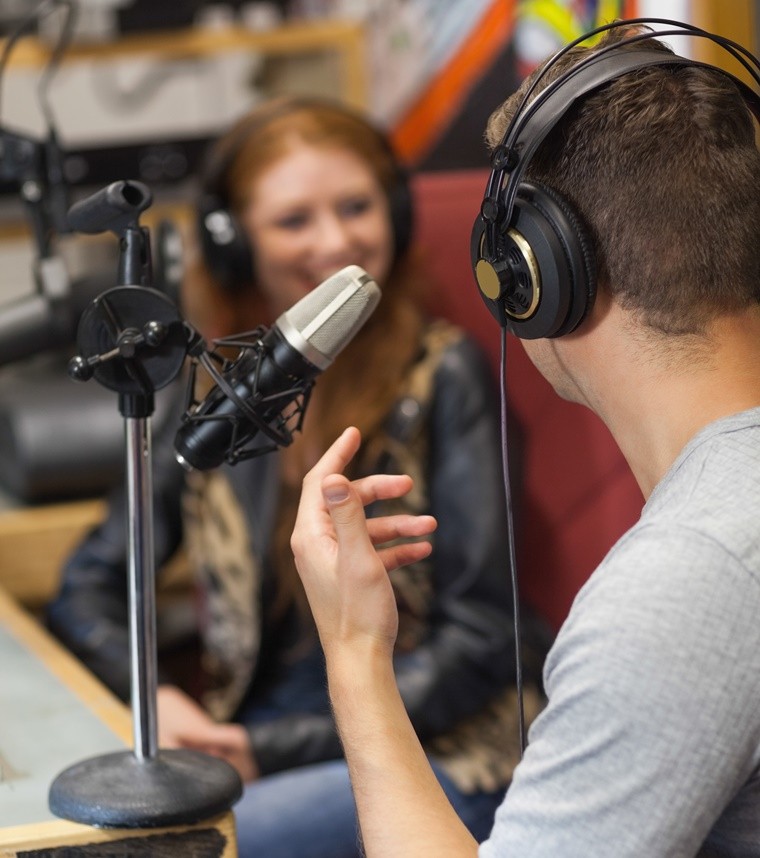 Here are five ways to do just that:
Send a Link as Soon as the Podcast is Live
Make it a habit to send a link to your guest as soon as the podcast is live. It is also good to send the following:
Link to the recap post
The MP3 link
The iTunes link (if applicable)
PRO TIP: Base your message on your guest's personality when sending the links to your podcast. Is he casual or formal? Friendly or business-like? Otherwise, your message will come in as off-putting.
You have to send the link, not just because it will be easier for him to share your podcast to their network, but because that's the appropriate thing to do.
Offer Click-to-Tweets
One way to make it easy for your guest to share your podcast is by offering click-to-tweets. The shortened link will auto-generate a tweet box that he can share with his Twitter followers with just a click of a button.
When sending a Click to Tweet to your podcast guest, make sure you include the original message (your tweet plus the link to the podcast) so he'll have an idea what he's clicking on.
Tag Guests on Social Media
Sharing your podcast to your audience via social media is one way of promoting your content. But, you can reach more when you tag or mention your podcast guest.
It notifies them that the podcast is live
It also makes it easy for them to share your social media update
It gives you the opportunity to appear on their network
Ask for Recommendation for Future Guests
When you're done recording your podcast episode, don't hesitate to ask your guest to recommend someone they know for future episodes. Better yet, ask your guest to introduce you to someone he knows!
This opens the doors to connect with other thought leaders. When you ask these people if they'd like to have a podcast interview, they are likely to say yes because you have been introduced by someone they know.
Build Relationships
Just because you're done recording a podcast episode with your guest doesn't mean you have to burn bridges.
You can follow-up on whatever "off the record" conversation you had. Are you going to see each other in an upcoming event? Don't hesitate to say "See you there!"
This shows that you care about them and value them as a person, not just a connection.
Make Your Audience Advocates
Your podcast's success lies in making it second nature for your audience to share it. Here's how you can have them talk about your content to their friends:
Link to Mentioned Resources
Gives the listeners an easy way to find extra information. Allowing them to get all the information they need helps your podcast become an authority in your industry.
PRO TIP: Don't forget to tag the tools and resources mentioned on your podcast when promoting your content on social media. This brings the company's attention to your podcast, and it helps grow your reach!
Track Referral Sources
Analytics gives you an insight to the kind of topic that resonates well with your audience. Moreover, it allows you to check whether they share your content on various online channels.
Keep an eye on emails, especially if you're using email marketing to promote your podcast. Listeners who forward your podcast to their friends via email serves as a vote of recommendation. Not to mention that it's another example of word-of-mouth marketing.
Repurpose Content
There are people who prefer to read content. There are those who appreciate visuals (images and videos) more than words. And there are those who like to listen to a podcast because they're usually on the go.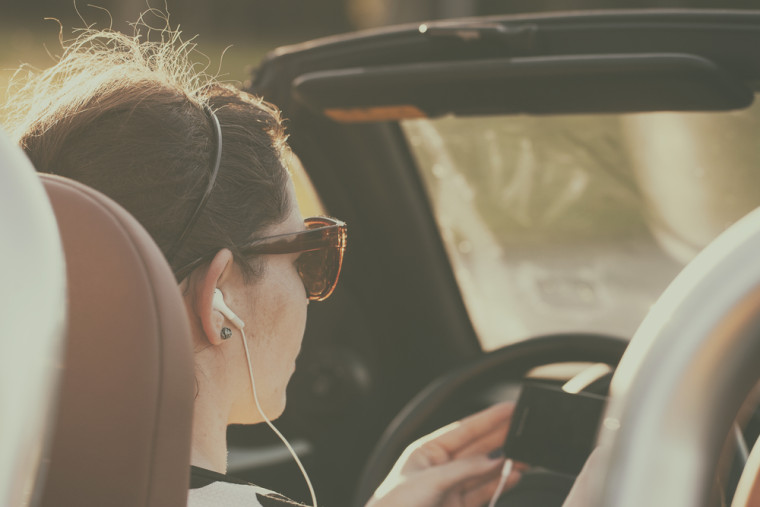 This is where repurposing content comes in handy. Plus, it allows you to extend your audience reach.
Makes it easy for your audience to consume your content by giving them what they want. Provide a transcription of your podcast episode for those who prefer to read long-form posts. You can even turn it into a webinar if you like!
Use an Easy-to-Share Podcast Platform
If you want to make it second nature for your audience to share your podcast, pick an easy-to-share platform.
Here are at SEJ, we use Blubrry for our Marketing Nerds podcast. We also have a dedicated archive page that lists all past episodes. Each section has an image thumbnail, a title, a blurb of what the episode is all about, social media buttons, as well as buttons for listening, downloading, and subscribing to our podcast feed.

Meaning, you listen, download, subscribe, or share all without leaving that page.
If you want your podcast to stand out, you have to make it easy for your audience to share your content even with their eyes closed.
Want to learn how you can harness the networks of your podcast guests and audiences?
You can read the recap of Kelsey's webinar here or watch the full presentation recording below:
Image Credits
Featured Image: Arina P Habich/Shutterstock.com
In-post Photo #1: BlueSkyImage/Shutterstock.com
In-post Photo #2: wavebreakmedia/Shutterstock.com
In-post Photo #3: Balazs Kovacs Images/Shutterstock.com
Screenshot by Aki Libo-on. Taken January 2016.