Visit our Marketing Nerds archive to listen to other Marketing Nerds podcasts!
This post is sponsored by SEJ Summit "A Day of Keynotes"—a unique conference experience tailored for SEOs, by SEOs. Events will take place in Santa Monica, Chicago, and New York City throughout 2016. Use discount code SEJNERD to save $50 on your ticket.
In this week's episode of Marketing Nerds, SEJ's Director of Sales and Events, Jessica Cromwell, joins Features Editor Danielle Antosz to talk about how and why businesses should consider hosting events. If you're planning an event for your brand and want to get quick tips, this is one podcast episode you don't want to miss!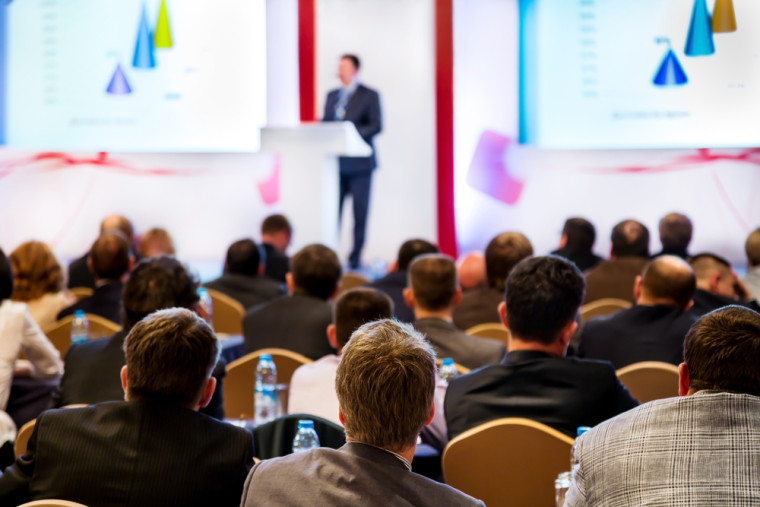 Here are a few transcribed excerpts from their discussion, but make sure to listen to the podcast to hear everything:
How it All Started
I'd say that it all started when I helped run a bar and restaurant in San Diego, where I'm from, and we held a lot of events there. The owner is a big philanthropist, so we did a lot of charity stuff, stuff with local breweries, being that it's a big beer bar, holiday parties, wedding showers, and that sort of thing.
Now, here I am at SEJ, managing and planning our SEJ Summit Conference Series. I am working with much bigger budgets and bigger vendors, implementing a marketing strategy, and working with speakers from companies like Google and Disney. It's been quite a journey; it's been fun, though.
Why Should Businesses Host Events?
There are lots of great reasons why a business should consider hosting events.
I'd say that brand recognition is a big one. Events help to promote your name and help connect people to your brand. It gives people the opportunity to experience your energy and your personality in ways they can't through a screen or over the phone. Events are a great way to get the attention of clients and prospects. That could be entertaining and impressing existing clients, or enticing folks you've been trying to do business with.
Hosted events are a great way to increase hype around your current marketing efforts, as well. If you're launching a new product or promoting an existing one, hosted events have the potential to significantly increase the visibility of those efforts and make that launch or that promotion even more successful.
Fund-raising is another great reason. Perhaps your company supports a charity. Events are a great way to raise money and bring awareness to causes that are important to you and other people, for that matter. Events are great for building relationships and strengthening community.
Meeting these like-minded people in person is also going to help cultivate more active relationships for you online. Being that you're the host, you're at the forefront of creating these memorable experiences for people. It shows you're a leader and a connector, as well.
Getting Started
Let's say you're an SEO consultant. Obviously, client relationships are going to be very important to you, and so is getting to know other folks in your industry. So, if you want to plan an event, you need to start by figuring out your objective. Now, maybe that's strengthening awareness of your brand throughout your community.
First and foremost, put yourself in your audience's shoes. What's going to get you out of your sweats and off your couch at the end of a hectic Thursday? The event has to be worth their while in some way.
People love to learn, so doing something centered around education is always a good thing. You could bring in an expert or two to speak at your event, or you could do a Q&A panel, as well.
One note here: I would try to keep sales pitches and demos to a minimum. Remember, you don't want to waste your guests' time, the event should be worth their while. Sponsored content is totally cool, just make sure you're upfront with your audience about it.
Maybe your objective is to strengthen relationships with your existing clients. If this is the case, you might want to consider doing something invite-only and complimentary, if you can afford to, like a private dinner or an intimate happy hour. Being that you're inviting clients, chances are the party just might pay for itself.
You might also consider inviting prospective clients, as well, so they get to know you and they get to know the people you do business with. If your clients have nothing but good things to say about you, then they're doing some of the selling for you, so it's a win-win.
Once you establish an objective, then you can create a budget. And go from there.
Getting Started With Events
Keep it small and simple, at first. Baby steps, right? SEJ started with a casual meetup for about 40 people. I think it was a two-hour cocktail party at a local pub in San Francisco. Then we did a half-day workshop with about 20 attendees or so, and eventually made it into the conference space with SEJ Summit Series.
Most people probably don't have the resources to plan a big event like a workshop or a seminar, but I don't think there's any reason you can't do a casual industry gathering. This could be a social summer barbecue; it could be a Christmas party or an after-work happy hour at the pub.
Don't be afraid to ask for help. You shouldn't try to plan your event alone. There are so many details to track, so it can be very stressful in doing it by yourself. Recruit a partner or hire a freelance planner to help you out.
You're trying to impress people, so staying organized is definitely important, but don't kick yourself in the butt if you make a few mistakes. Blunders are bound to happen, and that's okay. You just learn from that and you move forward. Don't let that part discourage you, because it should be about having fun, too.
How to Get People to Show Up?
I'd say you should plan to invest some budget into advertising and really think about where your audience lives and where they hang out online and try to reach them there.
Boosted posts on Facebook are awesome. You can target audience locations and likes, all that cool stuff, to really get the target down in there. Boosted posts on LinkedIn are great for professional events like workshops or seminars. They can be more expensive, though. Twitter is always awesome, and it's free.
There is a way that you can hone in on location and where those folks are. For example, in promoting SEJ Summit Santa Monica, our event happening on April 13th, we are targeting people in not just the Santa Monica area, but in Utah, Las Vegas, Arizona. We're not bombarding people who live outside of those areas with ads about the Summit, even though they do get some. They're just not getting as many, because we have an event in November that's happening in New York, so why would we advertise our Santa Monica Summit to people who are living in New York? We might as well target people who are more likely to drive in or hop on a short flight and come to LA.
If you have a blog, I would say do posts on your blog. If you're doing a paid event, consider giving someone a free ticket in exchange for a promotion about your event. If you have an email subscriber list, definitely use that, and don't just sell to people, you know, on the email stuff. I would get folks involved, and you can do this by getting them involved in the planning stages with a pre-event survey.
This way you can tailor to their likes. You can even do this with Twitter polls, as well.
Tools of the Trade
You need a landing page, and this could simply be a Meetup page, or it could be an EventBrite page, or even a Facebook event's page, but you want to host information about your event somewhere.
EventBrite is a great tool for free or paid events, and you can use this to promote and to manage stuff for your event.
Inviting folks to join private or public groups on Facebook and LinkedIn is also cool. You can use it to not only promote updates about what's happening with your event, but you can also use it as a resource for industry news as well, so you're not just selling to people. You're giving them good content they can use. The idea is to get them coming to your group and using your group not just for event-based stuff, but for industry things.
Slideshare is also great if you're working with speakers. It's great to share content with people, post-event, and that way people who didn't get to attend can check out what was covered. It's great for follow-up promotion as well, and then you can add your branding there for even more visibility. Which is cool.
Lastly, you want a task management software. Don't just rely on email for getting stuff done. That could be BaseCamp or Podio or even Google Sheets. I use Google Sheets for a lot of stuff.
Quick Pro Tips When Hosting an Event
Number one, you have got to be organized. There are lots of details with events. Use checklists and perform regular sanity checks to help keep your plans on track.
Number two, I recommend keeping a cushion in your budget for last-minute surprises, because they are inevitable, and if you put some money aside for those, then it's less painful when stuff does pop up.
Number three, don't do it alone. Get help. Hosting events can be overwhelming, so recruit a small team or a business partner to help carry some of the weight.
The last one, try not to stress out. Your guests will pick up on it and that's not how you want to portray yourself. Be confident. And have a good time, because that's really what it's all about!
To listen to this Marketing Nerds podcast with Danielle Antosz & Jessica Cromwell:
Listen to the full episode at the top of this post
Sign up on IFTTT to receive an email whenever the Marketing Nerds podcast RSS feed has a new episode
Think you have what it takes to be a Marketing Nerd? If so, message Kelsey Jones on Twitter, or email her at kelsey [at] searchenginejournal.com.
This post is sponsored by SEJ Summit "A Day of Keynotes"—a unique conference experience tailored for SEOs, by SEOs. Events will take place in Santa Monica, Chicago, and New York City throughout 2016. Use discount code SEJNERD to save $50 on your ticket.
Visit our Marketing Nerds archive to listen to other Marketing Nerds podcasts!
Image Credits
Featured Image: Image by Paulo Bobita
In-post Photo: Maxim Blinkov/Shutterstock.com