I am pleased to announce that our senior editor, Danielle Antosz, has been promoted as a full-time Features Editor of Search Engine Journal! In addition to her existing duties, she will take on more of the editorial process and help oversee our Marketing Nerds podcast.
A Little More About Danielle
Danielle started her career as a copywriter in 2008 before she got hired for an in-house copywriting and editing job at a local company. Then a few years ago, she started picking up freelance gigs and that eventually took off.
Here at SEJ, she is the "final frontier" when it comes to our contributors getting their posts finally approved to be scheduled. Danielle is always ready to brandish her red pen to correct our writers' typos, grammar, content flow, and more.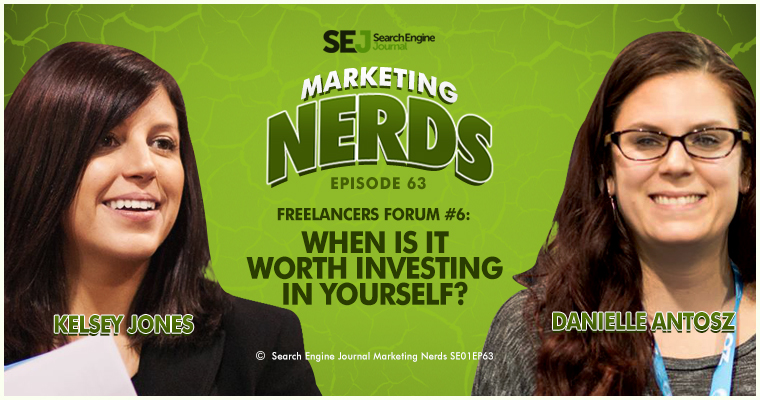 Aside from editing, Danielle is my co-host in Marketing Nerds' Freelancers Forum, where we talk about freelancing and how to be awesome at it. She also manages our SEJ Think Tank webinars.
Check out our interview series to know more about Danielle (and to learn why the Oxford comma is so cool).
Connect With Danielle
Want to connect with Danielle online? Feel free to follow her on Twitter, check out her LinkedIn profile, or hit her up on SEJ's social channels, especially Twitter.
Congratulations Danielle!
Image Credits
Featured Image: Crystal Home/Shutterstock.com
In-post Photo: Image by Paulo Bobita