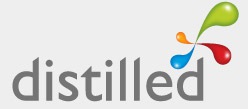 Our industry's conferences are a lot of fun, and of course educational. In the past few years several companies, like Distilled, have been offering smaller conferences which allow attendees to get to know each other better and have more contact with experts in the field.
Distilled has been offering conferences for the past three years. I have not been able to attend, but was very happy to learn that I could buy the video coverage of the conferences and not miss out on all the great information that so many write and tweet about.
I contacted Distilled and interviewed Lynsey Little, the Events Manager for Distilled. She is responsible for their SearchLove and LinkLove conferences hosted in London, Boston and San Francisco.
Q. What was the original reason that you started to run conferences alongside consulting?
A. The search community rely upon their peers to share knowledge, debug queries and educate each other. Distilled have always embraced and appreciated the sharing aspect of this, getting involved in online Q&A's and helping other SEO find solutions to problems posed on twitter.
SEO isn't a traditional career, there aren't college degrees that can train you for the industry. The networking and knowledge sharing that happens at conferences is imperative to the whole community. Since we are practising SEO everyday, running our own conferences and sharing our knowledge and experience with other SEOs on mass, it was an easy decision to make, and a natural extension to our business.
We felt there was a gap in the market for conferences that were not product pushing and were all about actionable knowledge. Too many conferences seem to push products and provide information that is too fluffy to be used straight away. We really wanted to share actionable insights, for our delegates to feel that the moment they left the building they were going to be better at their job.
It sounds silly but we also put a lot of time into our after parties, yes they are intended to be fun, but the key point here is that they are known for being great, so almost all delegates come, sometimes with others too! This really makes the networking aspect of our conferences excellent, furthering the community's connections.
Q. How have the conferences changed over the past three years?
Initially we only ran them in London however the demand for top end Search training in the USA could not be ignored, so we began running conferences there too, in Boston and San Francisco.
Not much about the business model or structure needed to be changed to adapt to the US market, the demand was almost identical to what we saw in London. Non product led, highly actionable insights delivered by charismatic presenters.
We wanted to give delegates more opportunities to network, ask questions and problem solve their specific issues. All of which led to us running free SEO site clinics with our expert consultants, and topic tables with the speakers during the lunch hour. These have proved really valuable to clients and delegates as some issues are very specific.
We have also begun selling videos of our conferences, which allows for the event to be shared beyond the actual day, especially important for people who cannot make it to our conferences. We have also found that once coming to a conference delegates want to pass the information onto their teams, this makes that easier.
Q. How successful have the conferences been?
To be honest they superseded our expectations. Despite the economic down turn in the UK. We are finding more and more people would rather have the knowledge to optimize their own sites than have to permanently rely on an agency.
We get other agencies attending too, it might seem like an odd business model to train competitors in what we know, but knowledge sharing is integral to the search community's values. It also help push us internally to learn more faster .
The testimonials we receive from the feedback forms reflect how important the conference has been in terms of furthering knowledge, and improving the ROI of our attendees businesses. Our attendees complete a feedback survey after the conference is over and our average 'would you attend again?' rating has been just under 90% of attendees saying 'yes'.
Q. What benefits do you see from running smaller conferences?
Each delegate gets a chance to have more one on one time with the speakers and all their questions are answered in the Q&A. Smaller conferences also create a feeling of exclusivity too, we find there is some information speakers are more inclined to share with a smaller audience than with a larger one. We often find that at smaller conferences delegates tend to feel more comfortable to network.
Q. What's the plans for the future?
We hope to be running six conferences next year, two in each of our three locations. The two different types of conferences we run are SearchLove and LinkLove, the first covers the whole spectrum of search marketing, and the second is a specialist conference focused purely on the art and science of link building. If we find an area of knowledge that the industry requires and we can fill it, we almost certainly will!
A Big Thanks to Lynsey Little and Distilled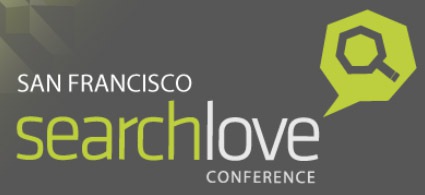 I appreciate the time Lynsey and Distilled took to answer questions. I know they are busy planning for the SearchLove San Francisco Conference next month, June 18th and 19th, and their time is limited.
On a side note, I personally enjoy the smaller conferences. I appreciate the opportunities to interact with speakers and create lasting friendships with attendees.