Instagram has been spotted giving users the option to share stories directly to Facebook.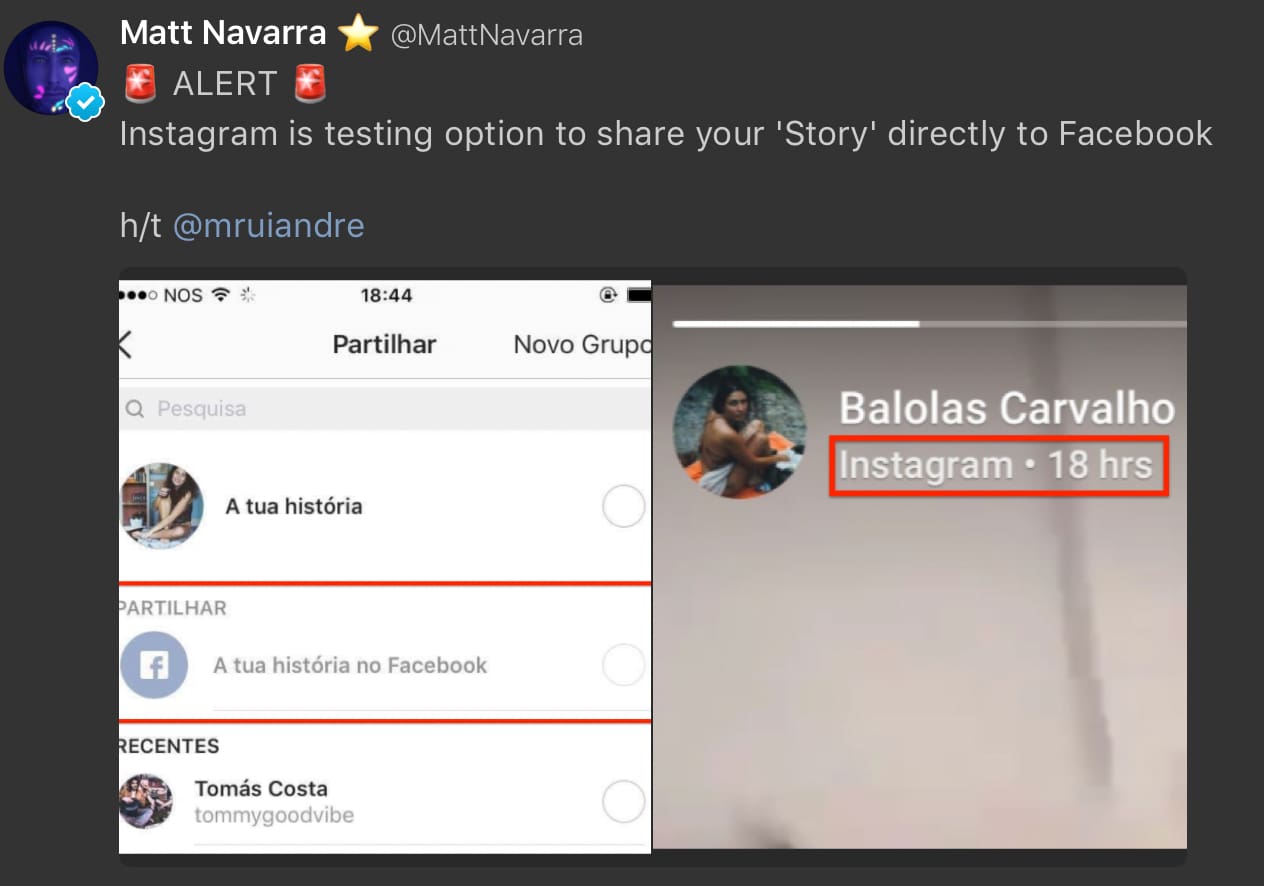 This is a feature that's currently being tested, Instagram confirms, without noting when or if it will be rolled out on a wide scale.
Facebook has its own version of Stories, which is presumably where Instagram's stories will be uploaded to.
Despite having more daily active users, Facebook's Stories have not managed to reach the popularity of Instagram's.
Perhaps this is a measure that is designed to draw more eyes to Facebook Stories.
Will it result in more people publishing Facebook Stories using the native app? That may be something this test is trying to determine.
Or it may be just another way to send content between platforms. You can already send Instagram photos and videos to Facebook, so why not stories?